Main Sections:

· About This Site (home page)
· Wine-Buying Advice
· Wine Bargains (under $10)
· Our Personal Favorites
· Books on Wine
· Summary Master List
· Wine Reviews (by us)
· Generalities About Wine:
Wine Varietals:
(greyed-out entries are yet to come)

Reds
Whites
Specialty Wines


About Picpoul de Pinet
(Synonyms: Avello, Avillo, Extra, Feher Piquepoul, Languedocien, Picapoll, Picapolla, Picapulla, Picpoul, Piquepoul, Piquepoul blanc)
Background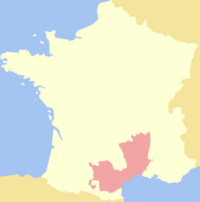 Picpoul de Pinet is a white-wine grape originating in the Languedoc region of France, where its cultivation is many centuries old. The Picpoul grape (also sometimes called "Piquepoul") is actually three varieties: white (blanc), red (rouge), and even rosé (gris); it is the white variety that is most usually used to make wine, and on which we focus here. The great bulk of white Picpoul-based wine is used for "Picpoul de Pinet", a name that, by French law, designates wines that are 100% white Picpoul and come from one of a small specified set of communes (Pinet, Mèze, Florenzac, Castelnau-de-Guers, Montagnac and Pomérols).
It is doubtful that even the most ardent advocates of Picpoul de Pinet would call it one of the great wines of the world, but—like so many regional wines that have endured through time—it serves well in certain uses. Notably, it works well when the chief wanted qualities are crispness and acidity, which are its stock in trade. In its native region, it is commonly drunk with shellfish, especially oysters, but works well with any rich dish, especially anything with a cream-based sauce.
Picpoul is rarely grown outside its native land, but there are a few wineries in the U.S. working with it; Tablas Creek, in California, reports that in its climate, Picpoul retains its defining acidity, but acquires fuller, lusher flavors. Some is also grown in Texas.
The wine is typically a greenish gold in color, with crisp minerality, definite acid, and some citrus qualities, notably lemon. (Some report, and cherish, a hint of salinity or even iodine aromas, which purportedly enhance its use with seafood.) The very name of the grape means "lip stinger", which suggests its acidity levels. Improved winemaking techniques and greater care have, in recent times, resulted in more distinctive and more widely appreciated versions. Picpoul is a wine best drunk young; aging is neither needed nor wanted.
Picpoul de Pinet wines are virtually all sold in a special, distinctive bottle (called a "Neptune" bottle), green, tall, fairly thin, with an embossed Languedoc cross on it. Most bottlings come from wine cooperatives, but there are also a few individual vintners making the stuff.
Factoid: In the 17th and 18th centuries, Picpoul was blended with another popular Languedoc white, Clairette, to make a popular blend known as "Picardan".
Some Descriptions of Picpoul de Pinet Wines
Some Picpouls to Try
(About this list.)
Picpoul is a bargain, with few bottlings retailing at over $14 and many available at $10 and under. The problem is selection: even excluding bottlings only carried by one or two retailers, there remains a host of possibilities. Our feeling is that you are not likely to go far wrong with any Picpoul, but we feel that the few we list below represent a good cross-section of the better (and generally available) bottlings out there.
The quotations below are excerpts; we strenuously urge you to click on the green diamond

♦

symbol by each quoted review to see the full article.
For a Splurge
There really don't seem to be any Picpouls that are notably more expensive or better (or, presumably, both) than the ones in the main list above. If you want to "splurge", pick up a case of your favorite one—or buy a mixed case of different ones to sample!
We invite you to take a look at our Wine Bookshop. It is an extensive list of wine-related books (which you can buy direct from The Book Depository), with several that we think important highlighted and discussed.
(The Bookshop will open in a separate browser tab or window.)