Owing to the screen size of your device, you may obtain a better viewing experience by rotating your device a quarter-turn (to get the so-called "panorama" screen view).
That Useful Wine Site
Search, or just roll your cursor over the colored boxes farther below.

(Google Searchbox will appear here.)
Advertisements appear before actual Search results;
click the "x" above to dismiss Search-results block.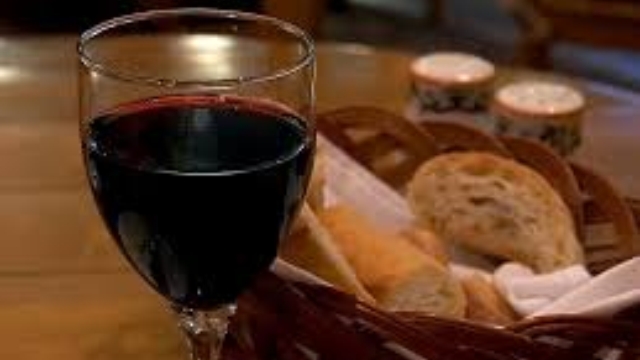 Advertisement:
Site navigation:
Advertisement:
Site navigation:
Tascante "Buonora" Carricante
Wine is as good as life to a man, if it be drunk moderately: what life is then to a man that is without wine? for it was made to make men glad.
—Ecclesiasticus, ch. 38, v. 1
(Our sample bottle was purchased by us at standard retail.)
Carricante is one of those old grapes (probably a millennium or so in this case) currently undergoing a revival. It is a white-wine grape that comes from Sicily (and, so far as we know, is grown nowhere else); it especially thrives in the volcanic soil around Mount Etna. This particular wine is from the Tasca d'Almerita winery, one of the leading producers in the region.
Carricante wines are not inexpensive in the U.S. This is the only one that Wine Searcher Pro finds anywhere at under our arbitrary $20 limit (it ranges at retail from about $17 up to $27, averaging $21); it is not universally available, but there seem to be a sufficiency of retailers across the land carrying it that obtaining a bottle ought not to be a test.
The evening we had our bottle, my lady had asked for something mineral-y, and she concurred that this met the bill. The wine did not strike us as having either a nose or a flavor that seemed especially assertive; indeed, "delicate" seemed more appropriate. We say that because some other reviewers have called it "rich" and "dense", but we feel that does not characterize the wine as we found it in this particular bottle.
But there is no doubt that this was a very pleasing wine. Its nose opened with promises of light citrus and floral qualities overlaying a bedrock minerality, and the taste delivered just that. It had that key quality that defines an interesting wine, commonly called "complexity", which is a way of saying that you get out of it what you put into it in paying attention. The minerality was quite perceptible, and made us think of running water splashed over slate.
The wine sees no wood in vinification, which is all to the good with these sorts of charming, crisp whites. This is a wine that one can settle in with for a long afternoon or evening, knowing that every sip is worth focussing on and will deliver pleasure. It is not a bruiser the way, say, a Sauvignon Blanc is, knocking you right back off your pins; rather, it is a subtle and alluring wine that entices you into minding its qualities.
This is by no means a "bargain" wine, but we think it well worth its price. Recommended.
On CellarTracker.
On Wine Searcher's Tasting Notes page.
Of some major wine-review sites:
James Suckling

(2015 review of 2013 vintage), 91 points:
A dense and rich white from Sicily with a dried lemon zest, apple and mineral character. Full body, fresh acidity and a tangy finish."

(2014 review of 2012 vintage), 93 points:
A salty and rich white with minerals, lemons and a sliced apple character. Wonderful density and freshness all at the same time. A benchmark white from Etna. It shows Burgundian density.

Wine Spectator

(October 2014), 89 points:
A svelte white backed by well-cut acidity, this open-knit version offers a subtle mix of crunchy pear, mineral, fleur del sel, green melon and fresh ginger notes. Finishes fresh and moderately long. RECOMMENDED WHITE WINE FROM SICILY
---
This site is one of The Owlcroft Company family of web sites. Please click on the link (or the owl) to see a menu of our other diverse user-friendly, helpful sites.
Like all our sites, this one is hosted at the highly regarded Pair Networks, whom we strongly recommend. We invite you to click on the Pair link or logo for more information on hosting by a first-class service.
(Note: All Owlcroft systems run on Ubuntu Linux and we heartily recommend it to everyone—click on the link for more information).
All content copyright © 2021 The Owlcroft Company
(excepting quoted material, which is believed to be Fair Use).
This web page is strictly compliant with the W3C (World Wide Web Consortium) Extensible HyperText Markup Language (XHTML) Protocol v1.0 (Transitional) and the W3C Cascading Style Sheets (CSS) Protocol v3 — because we care about interoperability. Click on the logos below to test us!

This page was last modified on Tuesday, 22 December 2020, at 8:44 pm Pacific Time.
---