Owing to the screen size of your device, you may obtain a better viewing experience by rotating your device a quarter-turn (to get the so-called "panorama" screen view).
That Useful Wine Site
Search, or just roll your cursor over the colored boxes farther below.

(Google Searchbox will appear here.)
Advertisements appear before actual Search results;
click the "x" to dismiss Search-results block.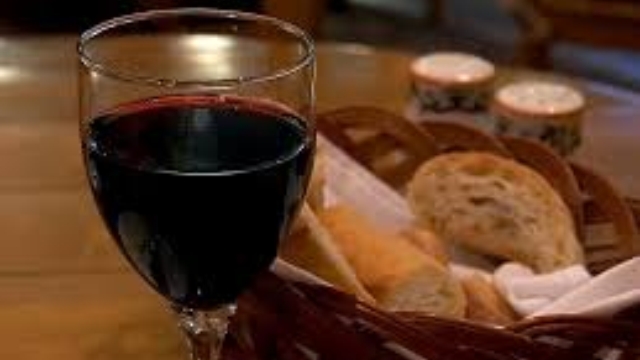 Advertisement:
Site navigation:
Advertisement:
Site navigation:
Bernard Fouquet Domaine des Aubuisieres Vouvray Cuvée de Silex
Wine is as good as life to a man, if it be drunk moderately: what life is then to a man that is without wine? for it was made to make men glad.
—Ecclesiasticus, ch. 38, v. 1
(Our sample bottle was purchased by us at standard retail.)
Bernard Fouquet is an old hand at Vouvray, perhaps one of the very top makers. This dry Vouvray (not a common thing, though not exactly rare) is priced rather like an entry-level Vouvray. It is quite widely available at prices from $17 up to $21, averaging about $19 (per Wine Searcher Pro).
Like too many wines these days, out of bottle this opened with a blast of sulfur. When that finally blew off—which took a while—what we found was a nice, genteel, undemanding little wine of modest varietal character; no great subtlety or complexity (things that would be a surprise at this price point for a Vouvray), but a nice balance of acid and mild fruit, the latter more pear-like than peach, with the characteristic faint overlay (or underlay) of honey.
This wine would be a lot more interesting at a slightly lower average price; nevertheless, it is a quiet and pretty little thing with charm. Recommended.
On CellarTracker.
On Wine Searcher's Tasting Notes page.
Of some major wine-review sites:
Wine Advocate

(2012 vintage), 89 points:

(2010 vintage), 90 points:
A superb, essentially dry Vouvray that sells for a song, the 2010 Cuvee Silex exhibits wonderfully flowery, melony aromas in its fragrant aromatics along with medium-bodied, crisp, pure flavors and an attractive flinty character. There is some residual sugar, but good acidity largely masks that component.

(2009 vintage), 90 points:

(2008 vintage), 92 points:

(2007 vintage), 90 points:

(2005 vintage), 93 points:

(2002 vintage), 91 points:

Wine Spectator

(2011 vintage), 88 points

(2010 vintage), 88 points

(2008 vintage), 89 points

(2006 vintage), 87 points

(2004 vintage), 88 points

(2003 vintage), 88 points

International Wine Cellar

(2008 vintage), 90 points
Light gold with a hint of green. Pear, peach, floral honey and mint on the nose. Lush, gently sweet pit fruit and melon flavors are complemented by succulent herbs and bitter orange pith. Nicely melds sweetness and nervosite and finishes with good clarity and a clinging note of orange zest.

(1997 vintage), 92 points
---
This site is one of The Owlcroft Company family of web sites. Please click on the link (or the owl) to see a menu of our other diverse user-friendly, helpful sites.
Like all our sites, this one is hosted at the highly regarded Pair Networks, whom we strongly recommend. We invite you to click on the Pair link or logo for more information on hosting by a first-class service.
(Note: All Owlcroft systems run on Ubuntu Linux and we heartily recommend it to everyone—click on the link for more information).
All content copyright © 2021 The Owlcroft Company
(excepting quoted material, which is believed to be Fair Use).
This web page is strictly compliant with the W3C (World Wide Web Consortium) Extensible HyperText Markup Language (XHTML) Protocol v1.0 (Transitional) and the W3C Cascading Style Sheets (CSS) Protocol v3 — because we care about interoperability. Click on the logos below to test us!

This page was last modified on Sunday, 17 October 2021, at 2:02 am Pacific Time.
---