Owing to the screen size of your device, you may obtain a better viewing experience by rotating your device a quarter-turn (to get the so-called "panorama" screen view).
That Useful Wine Site
Search, or just roll your cursor over the colored boxes farther below.

(Google Searchbox will appear here.)
Advertisements appear before actual Search results;
click the "x" to dismiss Search-results block.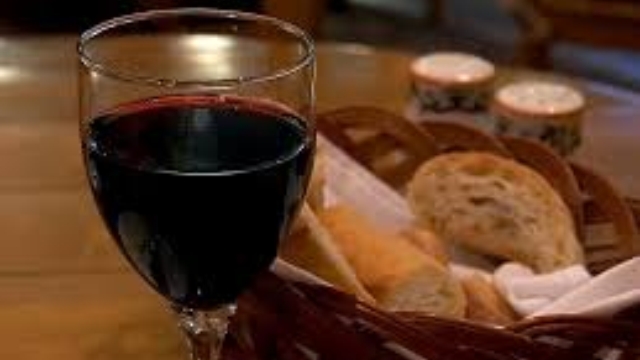 Advertisement:
Site navigation:
Advertisement:
Site navigation:
Mastroberardino Falanghina del Sannio
Wine is as good as life to a man, if it be drunk moderately: what life is then to a man that is without wine? for it was made to make men glad.
—Ecclesiasticus, ch. 38, v. 1
(Our sample bottle was purchased by us at standard retail.)
Mastroberardino is one of the three big wineries (along with Terredora and Feudi San Gregorio) in southern Italy, and has an eminent history; Falanghina is one of their leading white-wine products. Sannio, whence this wine, is in the Benevento area, one of the two major growing areas for Falanghina (the other being Campi Flegrei).
The Mastroberardino Falanghina del Sannio runs typically around 12½% alcohol. It is quite widely available at retail for from about $13 on up to $25, averaging $19.
Of the several leading Falanghina wines we have tried, this one pleased best (though the Feudi San Gregorio was pretty nice, too). This Mastroberardino Falanghina had a medium to full body, was fairly rich, and had well-defined aromas and flavors typical of the varietal: floral, with some modest minerality and soft, easy acids. It is a wine (and type) that makes a pleasant change from the large class of severe all-acid/mineral whites.
The wine drinks easy, but if one pays attention, that attention is rewarded with a pleasant and distinctive experience. Falanghina is perhaps not one of the world's greatest white-wine grapes, but there is always room for some in our cellar. Recommended.
On CellarTracker.
On Wine Searcher's Tasting Notes page.
Of some major wine-review sites:
Wine Advocate

(2011 vintage), 88 points:
The 2011 Falanghina Sannio is a pretty aperitif-styled Campanian white laced with peaches, pears and flowers. This soft, perfumed white is best appreciated over the next year or so.

(2010 vintage), 88 points:
The 2010 Falanghina Sannio is a beautiful, expressive wine at this level. Like so many 2010 whites it is cooler and more minerally than is often the case. Sweet floral notes linger on the exquisite finish.

(2009 vintage), 88 points:
The 2009 Falanghina Sannio is a delicious white graced with exquisite aromatics that meld into expressive peaches, mint, flowers and apricots. This shows the gorgeous inner perfume and softness for which Falanghina is so well-known.

(2008 vintage), 88 points

(2007 vintage), 85 points

Wine Spectator

(2012 vintage), 86 points

(2008 vintage), 86 points

(2007 vintage), 88 points:
Plenty of fresh pineapple and piecrust character on the nose and palate follow through to a full body, with bright acidity. Delicious.

(2005 vintage), 87 points

(2004 vintage), 88 points

(2003 vintage), 87 points

(1999 vintage), 78 points

(1998 vintage), 86 points
---
This site is one of The Owlcroft Company family of web sites. Please click on the link (or the owl) to see a menu of our other diverse user-friendly, helpful sites.
Like all our sites, this one is hosted at the highly regarded Pair Networks, whom we strongly recommend. We invite you to click on the Pair link or logo for more information on hosting by a first-class service.
(Note: All Owlcroft systems run on Ubuntu Linux and we heartily recommend it to everyone—click on the link for more information).
All content copyright © 2021 The Owlcroft Company
(excepting quoted material, which is believed to be Fair Use).
This web page is strictly compliant with the W3C (World Wide Web Consortium) Extensible HyperText Markup Language (XHTML) Protocol v1.0 (Transitional) and the W3C Cascading Style Sheets (CSS) Protocol v3 — because we care about interoperability. Click on the logos below to test us!

This page was last modified on Sunday, 17 October 2021, at 2:02 am Pacific Time.
---