Owing to the screen size of your device, you may obtain a better viewing experience by rotating your device a quarter-turn (to get the so-called "panorama" screen view).
That Useful Wine Site
Search, or just roll your cursor over the colored boxes farther below.

(Google Searchbox will appear here.)
Advertisements appear before actual Search results;
click the "x" to dismiss Search-results block.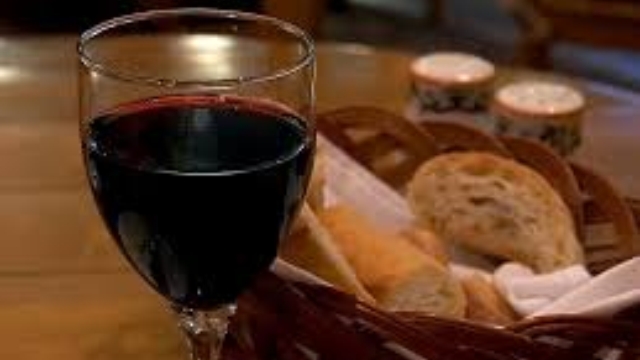 Advertisement:
Site navigation:
Advertisement:
Site navigation:
Cantine Valpane "Euli" Grignolino
Wine is as good as life to a man, if it be drunk moderately: what life is then to a man that is without wine? for it was made to make men glad.
—Ecclesiasticus, ch. 38, v. 1
(Our sample bottle was purchased by us at standard retail.)
This winery was winning gold medals before the twentieth century began. Their Grignolino is fermented in stainless steel, then aged in steel or concrete; it sees no wood.
Cantine Valpane "Euli" Grignolino del Monferrato-Casalese has limited distribution, but is not really scarce, as at least one major national online seller carries it. Retail prices run from about $16 up to $20; the average bottle price (per Wine Searcher Pro) is about $19. Incidentally, "Euli" means "owl" (there is a history to that, not relevant here).
First off, this wine was approximately the exact opposite of what a Grignolino typically is. Let us quote Wine Searcher:
The pale red wine that Grignolino grapes produce is a local curiosity (particularly in eastern Piedmont), and its lack of depth and charm means it has very few fans outside the region…The name Grignolino derives from the Piedmontese dialectal term grignolo, which means "pip". It serves as a warning that the variety produces grapes abundant in pips, and therefore tannins. The name does not, however, give any hint as to the grapes' searing acidity. Naturally high levels of tannin and acidity might suggest that Grignolino could rank alongside Piedmont's two most successful red varieties, Nebbiolo and Barbera, whose tannin and acid structure is a key element in their success. But this has not proven to be the case. The absence of warmth and intrigue in Grignolino wines has left the variety as a kind of back-up…
We well remember some forty or more years ago trudging out to Joe Heitz's St. Helena winery (quite a trip in more ways than one) and picking up there and, with some regularity, elsewhere his semi-famous Grignolino, an idiosyncratic oddity on a par with Louis Martini's Folle Blanche (supposedly vinified just to go with his invariable poached-sole lunch). Heitz's Grignolino was practically the archetype of the grape: pale orange in hue, screamingly acidic, thin but penetrating strawberry fruit flavors. It was, like Katisha, an acquired taste.
Flash forward to this Cantine Valpane "Euli" Grignolino. Let's do the Grignolino checklist. Pale orange? No; thick, deep reddish-purple. Thin? No; quite full-bodied. Acid? No; in fact, just the safe side of being fat or flabby; quite a "rich" sensation. Light, narrow fruit? No, broad, diffuse generic red fruit. Grignolino? If'n you sez so, boss. Good? yes.
There's the bottom line. It sure ain't your grandfather's Grignolino, but it is a good or better red wine; if it is a bit generic, that doesn't subtract from the reality that it drinks nicely. Were it somewhat less expensive, we'd be more enthusiastic. It's not exactly a question of "QPR", but for this kind of money you can get some pretty good stuff. Still, it has its virtues and it isn't exorbitant. Modestly recommended.
On CellarTracker.
On Wine Searcher's Tasting Notes page.
If any wine-review sites have noticed this wine, we cannot find them.
---
This site is one of The Owlcroft Company family of web sites. Please click on the link (or the owl) to see a menu of our other diverse user-friendly, helpful sites.
Like all our sites, this one is hosted at the highly regarded Pair Networks, whom we strongly recommend. We invite you to click on the Pair link or logo for more information on hosting by a first-class service.
(Note: All Owlcroft systems run on Ubuntu Linux and we heartily recommend it to everyone—click on the link for more information).
All content copyright © 2021 The Owlcroft Company
(excepting quoted material, which is believed to be Fair Use).
This web page is strictly compliant with the W3C (World Wide Web Consortium) Extensible HyperText Markup Language (XHTML) Protocol v1.0 (Transitional) and the W3C Cascading Style Sheets (CSS) Protocol v3 — because we care about interoperability. Click on the logos below to test us!

This page was last modified on Sunday, 17 October 2021, at 2:02 am Pacific Time.
---