Owing to the screen size of your device, you may obtain a better viewing experience by rotating your device a quarter-turn (to get the so-called "panorama" screen view).
That Useful Wine Site
Search, or just roll your cursor over the colored boxes farther below.

(Google Searchbox will appear here.)
Advertisements appear before actual Search results;
click the "x" to dismiss Search-results block.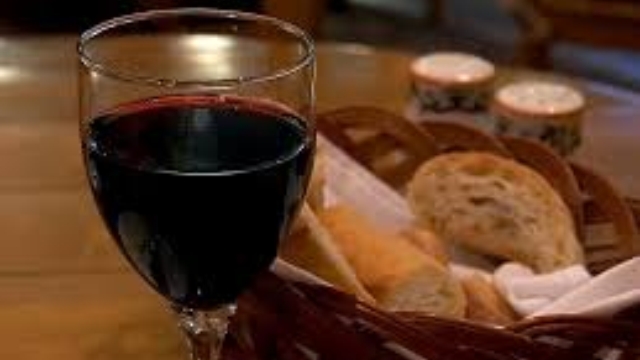 Advertisement:
Site navigation:
Advertisement:
Site navigation:
Loimer "Lois" Grüner Veltliner
Wine is as good as life to a man, if it be drunk moderately: what life is then to a man that is without wine? for it was made to make men glad.
—Ecclesiasticus, ch. 38, v. 1
(Our sample bottle was purchased by us at standard retail.)
First, it's pronounced to rhyme with "choice"; it's the local nickname for Langenlois, the main village of Kamptal, which in turn is a well-respected wine-making region of Austria. The grapes are grown on soil of loess and weathered gneiss, and the wines have a DAC regional classification. This is Fred Loimer's entry-level GV. It is matured on the lees, and ses no wood.
Loimer "Lois" Grüner Veltliner is very widely available at retail in the U.S., with prices as low as around $10 on up to around $22; the average price (per Wine Searcher Pro) is about $14).
It struck us as high in acids with only modest levels of fruit present. Nor did it seem, to us, anyway, an especially varietal-character wine. All in all, it was acceptable drinking, but nothing noteworthy—almost earns that dreaded epithet "a poolside wine". Sum: "harmless", which is not much of a recommendation.
On CellarTracker.
On Wine Searcher's Tasting Notes page.
Of some major wine-review sites:
Wine Advocate

(2004 vintage), 84 points

(2001 vintage), 87 points

Wine Spectator

(2013 vintage), 88 points
(2010 vintage), 85 points:
There's touches of richness to the baked apple and ruby grapefruit flavors in this white, which ends with a spicy finish.

(2009 vintage), 84 points:
Light and crisp-tasting, featuring fresh apple flavors accented by lemon-lime notes. Notes of savory herb mark the finish.

(2008 vintage), 84 points:
~~~~~

(2002 vintage), 87 points:
This hints at peach and melon notes, with a firm underlying mineral character embracing a tightly wound structure.

(2001 vintage), 85 points:
Lean and bracing, this has verve and personality, evoking apple, lemon and mineral notes on a crisp frame. Needs light foods.

(2000 vintage), 85 points:
Fine concentration of apple, celery and mineral flavors on a bright frame give this white interest and verve.

(1999 vintage), 85 points:
Brisk and racy, showing peach, pear and peppery flavors on a light frame. Straightforward, with a moderate finish.

International Wine Cellar

(2009 vintage), 87 points:
Pale green-yellow. Crisp apple and pear aromas lifted by pepper, tobacco and orange zest. Light in body, with lively acidity giving this apple-flavored wine uncomplicated easy-drinking pleasure

(2008 vintage), 88 points:
Pale green-yellow. Aromas of crisp green apple, cassis, verbena, lemon zest and pepper. Lively acids highlight flavors of apple and mango. A dry, light (12%) gruner veltliner for everyday drinking, best enjoyed in its refreshing youth.

(2006 vintage), 88 points
---
This site is one of The Owlcroft Company family of web sites. Please click on the link (or the owl) to see a menu of our other diverse user-friendly, helpful sites.
Like all our sites, this one is hosted at the highly regarded Pair Networks, whom we strongly recommend. We invite you to click on the Pair link or logo for more information on hosting by a first-class service.
(Note: All Owlcroft systems run on Ubuntu Linux and we heartily recommend it to everyone—click on the link for more information).
All content copyright © 2021 The Owlcroft Company
(excepting quoted material, which is believed to be Fair Use).
This web page is strictly compliant with the W3C (World Wide Web Consortium) Extensible HyperText Markup Language (XHTML) Protocol v1.0 (Transitional) and the W3C Cascading Style Sheets (CSS) Protocol v3 — because we care about interoperability. Click on the logos below to test us!

This page was last modified on Monday, 25 October 2021, at 4:14 am Pacific Time.
---