Owing to the screen size of your device, you may obtain a better viewing experience by rotating your device a quarter-turn (to get the so-called "panorama" screen view).
That Useful Wine Site
Search, or just roll your cursor over the colored boxes farther below.

(Google Searchbox will appear here.)
Advertisements appear before actual Search results;
click the "x" to dismiss Search-results block.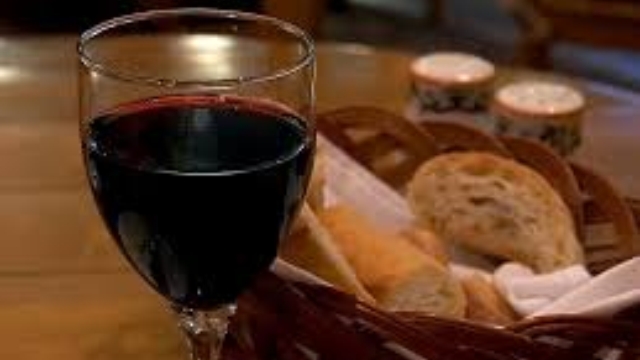 Advertisement:
Site navigation:
Advertisement:
Site navigation:
Bura "Fresh" Plavac Mali
Wine is as good as life to a man, if it be drunk moderately: what life is then to a man that is without wine? for it was made to make men glad.
—Ecclesiasticus, ch. 38, v. 1
(Our sample bottle was purchased by us at standard retail.)
Bura is a Croatian winery; Niko Bura is sometimes described as a garagiste winemaker (meaning very small-production artisan wines). Croatia has burst on the world wine scene with a bang: in 2009, Croatian wines took eight golds at the Decanter Wine Awards, which was more than, say, New Zealand or Chile. The Bura "Fresh" Plavac Mali is—like so many wines these days— organic. The vineyards are on the Pelješac Peninsula (near the Dalmatian coast), reputed home of the best Plavac Mali wines. Note that Plavac Mali (the name means "small blue", describing the grapes) is related to Zinfandel, being a cross of Zin and an ancient grape (now little grown) called Dobričić.
This wine, like many from Croatia and eastern Europe, is not easy to find, though not actually rare. Prices are $17 to $19. We include the label image at the left to show that there really is such a wine, because CellarTracker, for one, has no listing for it.
This Bura "Fresh" Plavac Mali made an immediate "wow" impression on us. It was, to begin with, quite distinctive; we cannot think of anything just quite like it. It had good fruit, fruit that was (this is hard to explain) at once both deep/dark and bright. The nose and flavors were of red fruit; our notes say "notably rapsberry-ish without being explicitly raspberry", so you see the problems we had describing it.
Besides the fruit, it had a good acid balance and some sweet tannins accenting it. And under all that, there was a trace of what we suppose must be called "minerality", a bit unusual in a red; it had a vaguely slate character, but added nicely to the overall impression.
This was a very enjoyable wine that we will repeat frequently. Highly recommended.
On CellarTracker there are numerous Bura Plavacs listed, but so far as we can tell, none of them is this particular bottling, the "Fresh" (perhaps because it doesn't seem to have that word on the label, though that's how retailers label it).
On Wine Searcher's Tasting Notes page.
Moreover, of the major wine-review sites, none seems yet to have noticed this particular wine. Be a pioneer!
---
This site is one of The Owlcroft Company family of web sites. Please click on the link (or the owl) to see a menu of our other diverse user-friendly, helpful sites.
Like all our sites, this one is hosted at the highly regarded Pair Networks, whom we strongly recommend. We invite you to click on the Pair link or logo for more information on hosting by a first-class service.
(Note: All Owlcroft systems run on Ubuntu Linux and we heartily recommend it to everyone—click on the link for more information).
All content copyright © 2021 The Owlcroft Company
(excepting quoted material, which is believed to be Fair Use).
This web page is strictly compliant with the W3C (World Wide Web Consortium) Extensible HyperText Markup Language (XHTML) Protocol v1.0 (Transitional) and the W3C Cascading Style Sheets (CSS) Protocol v3 — because we care about interoperability. Click on the logos below to test us!

This page was last modified on Monday, 25 October 2021, at 4:14 am Pacific Time.
---