Owing to the screen size of your device, you may obtain a better viewing experience by rotating your device a quarter-turn (to get the so-called "panorama" screen view).
That Useful Wine Site
Search, or just roll your cursor over the colored boxes farther below.

(Google Searchbox will appear here.)
Advertisements appear before actual Search results;
click the "x" to dismiss Search-results block.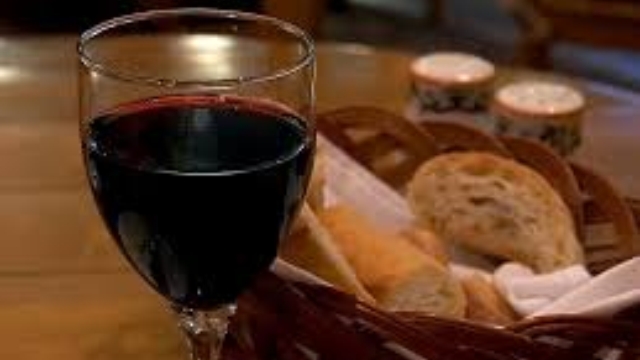 Advertisement:
Site navigation:
Advertisement:
Site navigation:
Eric Chevalier Domaine de L'Aujardiere Fié Gris
Wine is as good as life to a man, if it be drunk moderately: what life is then to a man that is without wine? for it was made to make men glad.
—Ecclesiasticus, ch. 38, v. 1
(Our sample bottle was purchased by us at standard retail.)
Fié Gris is now little made as a varietal bottling in France, though one hears it is making a modest comeback as a blending ingredient in White Burgundy wines (the grape itself is a Loire Valley product); Wine Searcher pro only returns two listings under "Fie Gris", of which this wine is one (the other is Guilhem & Jean-Hugues Goisot Saint-Bris Corps de Garde Fié Gris, whose price starts at $20). Note, though, that this variety is nowadays more often bottled as "Sauvignon Gris", and a few specimens can be found under that designation.)
Eric Chevalier is a well-known and respected winemaker; he is quite well-known for his several Muscadet bottlings, as well as a Loire Chardonnay. As one distributor's site puts it, "Fié Gris (otherwise known as Sauvignon Gris) is an ancient Loire variety which had all but disappeared before young Eric Chevalier was asked to make a special Cuvée for the renowned Hotel Anne de Bretagne." (That is nice, though not fully correct: Jacky Preys was the original and strongest advocate of Fié.)
This Fié Gris is a modest 12½% alcohol.
Eric Chevalier Domaine de L'Aujardiere Fié Gris has modest but suficient availability in the U.S., with at least a couple of major retailers carrying it. Retail prices run from $19 up to $27, so it is not quite a wine within this site's normal purview, but we wanted to try a real Loire specimen (our other tastings of the type have been New World bottlings).
Regrettably our sample bottle was badly spoiled by mercaptans (a "skunky" smell deriving from sulfur compounds); even so, though, we got some impressions of it, which we will recount here. We hope to get a clean follow-up bottle sampled sometime, and will then augment this report.
The impression, under the off aroma, was of a nicely medium-acid, medium-bodied wine with modest minerality and what would have been a delightful overlay of lime/lemon citrus. Nothing with unduly sharp edges of any sort, but neither was it over-soft or excessively "round". We strongly suspect that it wil make a most pleasant, moderately characterful drink, less ferocious than, say, a New Zealand Sauvignon Blanc, but more richly flavored than a Pinot Gris. Yes, that is to say, it really is sort of like a cross or blend of its namesake wines.
We think, subject to the caveat of our having worked from a tainted bottle, that it is to be well recommended.
On CellarTracker.
On Wine Searcher's Tasting Notes page.
Jancis Robinson, perhaps the most noted wine writer working today, has some positive thoughts on Eric Chevalier Domaine de L'Aujardiere Fié Gris ("I much enjoyed its combination of richness and acidity with a pure green vegetal streak to keep it refreshing.").
Other than that, none of The Usual Suspects of wine-review sites seems to have noticed this wine (though some other places have).
---
This site is one of The Owlcroft Company family of web sites. Please click on the link (or the owl) to see a menu of our other diverse user-friendly, helpful sites.
Like all our sites, this one is hosted at the highly regarded Pair Networks, whom we strongly recommend. We invite you to click on the Pair link or logo for more information on hosting by a first-class service.
(Note: All Owlcroft systems run on Ubuntu Linux and we heartily recommend it to everyone—click on the link for more information).
All content copyright © 2021 The Owlcroft Company
(excepting quoted material, which is believed to be Fair Use).
This web page is strictly compliant with the W3C (World Wide Web Consortium) Extensible HyperText Markup Language (XHTML) Protocol v1.0 (Transitional) and the W3C Cascading Style Sheets (CSS) Protocol v3 — because we care about interoperability. Click on the logos below to test us!

This page was last modified on Sunday, 17 October 2021, at 2:02 am Pacific Time.
---