Owing to the screen size of your device, you may obtain a better viewing experience by rotating your device a quarter-turn (to get the so-called "panorama" screen view).
That Useful Wine Site
Search, or just roll your cursor over the colored boxes farther below.

(Google Searchbox will appear here.)
Advertisements appear before actual Search results;
click the "x" to dismiss Search-results block.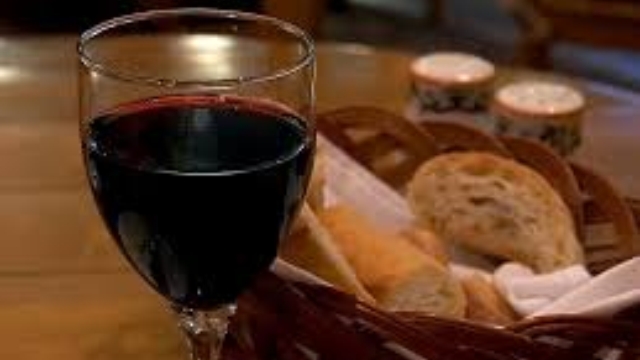 Advertisement:
Site navigation:
Advertisement:
Site navigation:
Salmon Run Petit Noir
Wine is as good as life to a man, if it be drunk moderately: what life is then to a man that is without wine? for it was made to make men glad.
—Ecclesiasticus, ch. 38, v. 1
(Our sample bottle was purchased by us at standard retail.)
The winery is Dr. Konstantin Frank, a 40-year-old winery that is a leading vintner in the rapidly rising Finger Lakes region of New York State. This wine retails for from about $10 to $11; while there are enough retailers offering it that it is not actually rare, according to Wine Searcher Pro almost all those retailers are in New York State.
Basically, the "Salmon Run" line is a second brand for the winery, using—or so we guess—whatever is left over and perhaps not quite up to the prestige level of the Frank main-line wines. The Salmon Run wines are pretty much all quite good bargains.
The actual grapes in this blend are a mystery. Even the winery's own web-site info sheet does not state what goes into it. In fact, their web site barely mentions this bottling—we found the info sheet on their "for the trade" page. One web source says it's Cabernet Franc and Merlot; another says "predominantly Gamay Noir with Cabernet Franc, Pinot Noir, and Merlot"; yet another says simply "Gamay". One suspects that in fact it varies a fair bit from year to year: for instance, their info sheet says 13.8% alcohol, but the bottle we sampled is labelled as 12%. One thing we do know is that it is steel-fermented: no wood is used in aging.
This delightful little wine started out as one thing, but by bottle's end had morphed into another.
First impressions, both of nose and taste, were of bright acid and good fruit, with some dark fruit flavors (plum, mulberry) well overlain by red fruit (raspberry, red cherry); the initial body sense was medium.
There was an interesting mid-bottle transition period, after which the last third or so settled in as something thick and heavy and brooding and vaguely Pinot Noir in sensibility (well, Pinot Noir is usually lighter and silkier, so say perhaps St. Laurent in sensibility, or perhaps Pinot Meunier). It was notably different, but equally pleasing. (With red wines, we drink one glass as "pop and pour", the rest being decanted through an aerator.)
The one quality that seems to be the overarching one is a sort of "smokey" quality we have noted in wine made from grapes literally exposed to actual smoke (from wildfires) while growing. We feel it adds zest and power to the wine, but perhaps not everyone will agree.
In short, this is a delicious and almost exciting little pleasure, well worth repeating often, especially at the quite moderate price. One can drink it with serious food, yet the price also allows it to be an offhand, casual drink. Well done, Dr. Frank & company.
On CellarTracker.
On Wine Searcher's Tasting Notes page.
None of the major wine-review publications seem to have yet stumbled onto this little item. But not a few individual reviewers have been quite kind to it.
---
This site is one of The Owlcroft Company family of web sites. Please click on the link (or the owl) to see a menu of our other diverse user-friendly, helpful sites.
Like all our sites, this one is hosted at the highly regarded Pair Networks, whom we strongly recommend. We invite you to click on the Pair link or logo for more information on hosting by a first-class service.
(Note: All Owlcroft systems run on Ubuntu Linux and we heartily recommend it to everyone—click on the link for more information).
All content copyright © 2021 The Owlcroft Company
(excepting quoted material, which is believed to be Fair Use).
This web page is strictly compliant with the W3C (World Wide Web Consortium) Extensible HyperText Markup Language (XHTML) Protocol v1.0 (Transitional) and the W3C Cascading Style Sheets (CSS) Protocol v3 — because we care about interoperability. Click on the logos below to test us!

This page was last modified on Monday, 25 October 2021, at 4:14 am Pacific Time.
---