Owing to the screen size of your device, you may obtain a better viewing experience by rotating your device a quarter-turn (to get the so-called "panorama" screen view).
That Useful Wine Site
Search, or just roll your cursor over the colored boxes farther below.

(Google Searchbox will appear here.)
Advertisements appear before actual Search results;
click the "x" to dismiss Search-results block.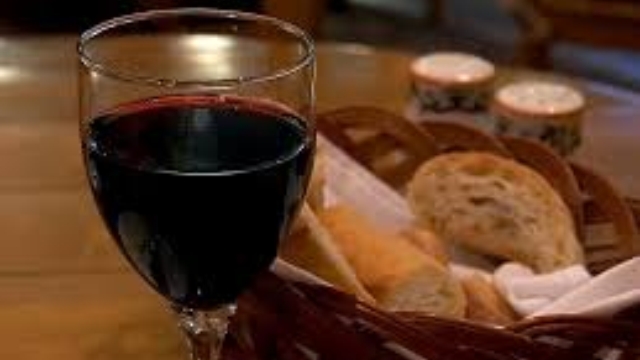 Advertisement:
Site navigation:
Advertisement:
Site navigation:
The Barbera Grape
About Barbera
(Synonyms: Barbera a Peduncolo Rosso, Barbera a Raspo Verde, Barbera Amaro, Barbera d'Asti, Barbera Dolce, Barbera Fina, Barbera Grossa, Barbera Nera, Barbera Nostrana, Barbera Vera, Barberone, Gaietto, Lombardesca, Sciaa)
Background
Barbera is a red-wine grape originating in the Piedmont (Italian, Piemonte) region of Italy, which remains its principal source, though it is now widely grown around the world. It is not a world-class wine, but is a sturdy, workmanlike red that can nevertheless on occasion approach greatness; it is often said, only partly in jest, that Barbera is what the Piemontese drink while they wait for their Nebbiolo to mature.
Barbera is a classic high-acid wine, to the extent that that quality needs moderating if the wine is to be well-made. But it is also naturally a very low-tannin wine. In modern times, there has been a substantial move toward aging Barbera in oak, to help with those issues and others. Also, vineyard practices, especially holding yields down, have helped the grape move up the quality ladder.
In the Piedmont, the two principal areas for beter-quality Barberas are Alba and Asti, and fanciers will argue over which is superior (meaning they are probably on a par). Buyers of Italian Barbera will usually seek a Barbera d'Asti or a Barbera d'Alba. (Wikipedia asserts that "The wines of Barbera d'Asti tend to be bright in color and elegant while Barbera d'Alba tend to have a deep color with more intense, powerful fruit.")
While Barbera is grown in widely scattered areas throughout the world's wine regions, it is taken seriously as to quality and quantity chiefly in California. There, while it was long a "jug wine", it has for some time been treated by many winemakers as a potentially high-quality wine. Plantings in the Pacific Northwest—Oregon and Washington—are to date generally less successful. Barbera, with its acids, ages very well.
"Bare" (unoaked or only lightly oaked) Barbera tends to a definite nose and taste of a cherry-like quality; oaked Barbera picks up the usual mild vanilla tones of oak, as well as some darker-fruit qualities (it moves, that is, from cherry toward plum). Because Barbera is so acidic, there is a tendency on the part of vineyardists to let it hang long, so as to develop more sugars to balance the acid, but care must be taken not to overdo it; Barbera made from grapes left too long on the vine tend to an undesireable slightly sweet or raisiny quality. Barberas can be made anywhere from medium-bodied up to quite big and heavy.
Factoid: Recent DNA evidence suggest that Barbera may be related to the French-Spanish vine Mourvèdre (Spanish, Monastrell).
Some Barberas to Try
(About this list.)
Because there are two areas in Italy that produce the highest-quality Barbera but are distinct from each other in the style of wines produced, we present two "mini-lists", one for each region: the Barbera d'Alba and the Barbera d'Asti zones.
For a Splurge
---
This site is one of The Owlcroft Company family of web sites. Please click on the link (or the owl) to see a menu of our other diverse user-friendly, helpful sites.
Like all our sites, this one is hosted at the highly regarded Pair Networks, whom we strongly recommend. We invite you to click on the Pair link or logo for more information on hosting by a first-class service.
(Note: All Owlcroft systems run on Ubuntu Linux and we heartily recommend it to everyone—click on the link for more information).
All content copyright © 2023 The Owlcroft Company
(excepting quoted material, which is believed to be Fair Use).
This web page is strictly compliant with the W3C (World Wide Web Consortium) Extensible HyperText Markup Language (XHTML) Protocol v1.0 (Transitional) and the W3C Cascading Style Sheets (CSS) Protocol v3 — because we care about interoperability. Click on the logos below to test us!

This page was last modified on Saturday, 30 October 2021, at 11:26 pm Pacific Time.
---