Owing to the screen size of your device, you may obtain a better viewing experience by rotating your device a quarter-turn (to get the so-called "panorama" screen view).
This is …
Search, or just roll your cursor over the colored boxes farther below.

(Google Searchbox will appear here.)
Advertisements appear before actual Search results;
click the "x" above to dismiss Search-results block.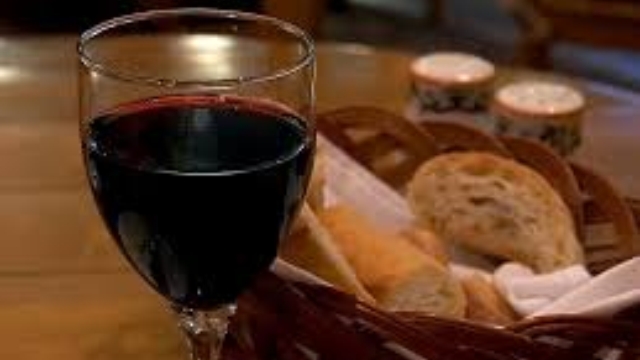 Advertisement:
Site navigation:
Advertisement:
Site navigation:
The Nebbiolo Grape
(Synonyms: Barbesino, Brunenta, Femmina, Lampia, Marchesana, Martesana Melasca, Melaschetto, Melascone, Michet, Monferrina, Morsano di Caraglio, Nebbieul grosso, Nebbieul Maschio, Nebbiolin, Nebbiolin Canavesano, Nebbiolin lungo, Nebbiolin nero, Nebieu, Nebieul, Nebieul fumela, Nebiolo, Nebiolo du Piedmont, Nibieul burghin, Nibio, Nibiol, Nubiola, Pantin, Picot, Picotendre, Picote, Picotenero, Picoultener, Picoutendro Maschio, Počte, Prugnet, Prunent, Prunenta, Pugnet, Rosetta, Spagna, Span, Spana commune, Spana grossa, Uva Spanna.)
Nebbiolo is a red-wine grape originating in the Piedmont region of Italy. It is the informing grape of such renowned wine types as Barolo, Barbaresco, Gattinara, and Ghemme, and is generally considered one of the dozen and a half or so of world-class red-wine grapes (those in boldface in the varietals lists near the top of these pages).
Wines from the Nebbiolo grape are typically of a relatively light color, with aromas described as "tar" and rose. Nebbiolos famously take—and arguably require to reach decent drinkability, owing to their very high tannin content in youth—considerable aging, during which they improve immensely to make some of the finest reds in the world. As they age, the wine color shifts to a tint often described as brick-red, and a host of complex flavors develop; flavor sensations often mentioned include violets, tar, wild herbs, cherries, raspberries, truffles, tobacco, and prunes; and the texture shifts from tannic to "velvety".
In its native environs, Nebbiolo (as with, for example, Cabernet Sauvignon in Bordeaux) was not commonly issued as a monovarietal bottling, but was blended with modest amounts of other regional grapes to make regionally named wines. Those were usually oaked, as they still are; but the modern trend is to lesser exposure times using smaller barrels than traditional, with those smaller barrels of new oak (to more quickly soften the tannins and acids). Plus new oak adds some vanilla overtones to the already complex mix of Nebbiolo sensations.
Times have, however, changed. Today, wines labelled as Barolo or Barbaresco must by Italian wine law be 100% monovarietal Nebbiolo. (There is some conjecture that many winemakers are sneaking small amounts of other grapes into their supposedly 100% Nebbiolo wines to make them more accessible when young, but that is, of course, unconfirmed.) Other regional wines based on Nebbiolo allow small admixtures of other grapes, though not all makers do blends.
Even though the above-named wine types are all from the same grape grown in the same general region, there are perceptible difference in the wines and their stylings. Barolos, for instance, are generally held to be big and "brawny" wines, while Barbarescos are held to be more "elegant" (and approachable when still young). And even within those denominations, many claim to perceive sub-regional distinctions.
Nebbiolo wines tend to be very expensive, not only owing to their perceived high quality, but also owing to the fact that the grapes are difficult to grow well. One respected New World grower of the type famously says that "Nebbiolo is a grape for winemakers who have mastered pinot noir, and are looking for a greater challenge" (Pinot Noir is famous—or infamous— for being a profoundly tricky grape to reliably grow well; Jancis Robinson has written that "If Pinot Noir is the world's most tantalising grape, Nebbiolo runs it a close second - for very similar reasons."). Nebbiolo grapes are very late-ripening, though early-flowering (spring frosts are the kiss of death to it) and need lots of sun (among the many things they need, such as just the right soils to grow in.) Further, the vines are naturally vigorous growers, and need careful and strict pruning to produce the wanted flavors in the grapes themselves.
Nebbiolo wines being so expensive, it behooves the everyday wine drinker to seek out less-costly sources. By avoiding the prime regions, one can often get much more reasonably priced wines from grapes of nearly comparable quality. Wines likely to yield such bargains are Nebbiolo d'Alba, Langhe Nebbiolo, and Roero Nebbiolo.
Factoid: Nebbiolo has the big reputation, but it is only a tiny fraction of Piedmont grape growth: Barbera, for example, produces 15 times as much regional wine (and is reputed to be what the locals mostly drink).
(About this list.)
Any of the "B/B" wines—Barolo and Barbaresco—are outside our price range. But, as noted up-page, one can get pretty decent specimens of Nebbiolo wines at plausible prices from nearby if technically "lesser" regional denominations. We have given a range of those, plus a couple of New World renditions of the grape.
The quotations below are excerpts; we strenuously urge you to click on the green diamond

♦

symbol by each quoted review to see the full article.
(This is the d'Alba,
not
either the like-named "Langhe" or the basic bottling.)
• Retail offers of this wine listed by 1000 Corks
• Retail offers of this wine listed by Wine Searcher
• This wine's CellarTracker review pages.
• This wine's Wine Searcher "Tasting Notes" page.
Some quotations and facts about this wine:
♦
Magenta in color, a surprising opacity, with brick reflections. In the nose: potpourri and cellar floor, dried cherries, freshly cut rose stems, tobacco smoke, and barely-ripe banana peel. The mouth feel is scrumptious with cherry juice and a bit of sweet, teriyaki, beef jerkey. The finish really kicks it with tarragon, tart cherry, fresh pomegranate juice, and lush cocoa powder tannins…I could ask for nothing more! Except a couple more bottles!
♦
The 2012 Nebbiolo d'Alba Ochetti is gorgeous in this vintage. Dark red cherries, rose petals, plums, spices, menthol and leather blossom in a generous, radiant Nebbiolo endowed with fabulous depth, intensity and textural harmony. [Antonio Galloni,
Vinous
♦
Ratti has made a lovely Nebbiolo, thick and rich and very friendly. It shows plenty of ripe fruit, spices and anise. On the palate, the fruit takes center stage, so the complexity noted on the nose seems muted; finishes well. A pleasant enough wine now, it will become more interesting with another year of cellaring. 88 points.
♦
Renato Ratti makes consistently lush, layered Barolo from its Marcenasco vineyards that sell quickly even at more than $50 a bottle. Ratti also owns a vineyard planted with nebbiolo, named Ochetti, outside of the Barolo area, across the Tanaro River in the Roero district. Since it comes from this less-exalted area, the wine can be called only Nebbiolo d'Alba. But in 2003, the weather transformed these grapes into a poor man's Barolo… Ratti's 2003 Nebbiolo d'Alba Ochetti is a terrific wine even without further aging and is an excellent introduction to this unique grape.
♦
Blackberry, spice and grilled meat aromas. Full-bodied, with soft tannins, ripe fruit and a spicy finish. Rich and generous. Like a very good Barolo. 89 points. [
Wine Spectator
, December 2009]
♦
Good deep red. Vibrant nose combines blackberry, cassis, raspberry, marzipan and a floral nuance. Bright acidity gives a sappy quality to the very pure red fruit and floral flavors. Stands out for its finesse rather than power but finishes with a firm tannic spine. This fruity and sexy nebbiolo spent ten months in used barrels, including some barriques. 89 points. [
International Wine Cellar
, November/December 2009]
(This is the "Langhe", not the "d'Alba".)
• Retail offers of this wine listed by 1000 Corks
• Retail offers of this wine listed by Wine Searcher
• This wine's CellarTracker review pages.
• This wine's Wine Searcher "Tasting Notes" page.
Some quotations and facts about this wine:
♦
This structured Nebbiolo delivers classic sensations of dark cherry, clove, cinnamon and a hint of orange peel. Vibrant, with fresh acidity balanced by silky-smooth tannins, it's ready to be enjoyed now. 90 points.
♦
The 2013 Nebbiolo d'Alba Marghe shows tight lines and pristine flavors of small berry fruit, forest bramble, blanched almond and blue flower. The wine is simple and tight, but very nicely executed. Pungent tones of crushed white peppercorn appear on the close. 90 points. [
Wine Advocate
♦
Cherry, licorice and leather flavors are etched into the stern tannins in this austere red. The moderate finish evokes savory, wild herb accents. [
Wine Spectator
, 25 October 2015]
♦
A delicate and perfumed red with plum pie and floral aromas. Medium to full body, firm and silky tannins and a clean finish. Lovely to drink now. [James Suckling, November 2015]
♦
Volatile aromas dissipate after some time in the glass, revealing sappy red fruit flavors that surround a tight core of tannins. [
Wine & Spirits
, December 2015]
♦
Damilano's 2011 Langhe Nebbiolo Marghe blossoms in the glass with a generous, inviting melange of dark red and black fruits, cloves and new leather. The precocious vintage has filled out the Marghe nicely, adding considerable volume, texture and depth. There is a lot to like in this serious, expressive Nebbiolo. 88 points. [Antonio Galloni,
Vinous
]
(This is
not
the "Basarin" bottling.)
• Retail offers of this wine listed by 1000 Corks
• Retail offers of this wine listed by Wine Searcher
• This wine's CellarTracker review pages.
• This wine's Wine Searcher "Tasting Notes" page.
Some quotations and facts about this wine:
♦
This is a really excellent wine.…[T]he wine could legally be labeled Barbaresco (from the "cru" area of Basarin, in fact), but has been downclassified by the winery to Langhe Nebbiolo because the vines are youngish (13-14 years old at the time of the 2009 vintage), and "cannot yet express the richness of polyphenols or all the aromas and the 'nuances' that an important cru like this could have." That right there tells you something about the values and aims of this winery: many US wineries would have no problem considering vines that old more than ready for their higher-priced bottlings. When tasted just after opening, this wine seems a bit on the light and tight side, with fine but slightly aggressive tannins, but still quite flavorful and balanced, with much more of a nose (still red berries but also typical Nebbiolo floral elements) than [another Nebbiolo]. It rapidly opens up to become a bit more velvety and smooth on the palate than the [other], the tannins starting to carry the flavor around the mouth and make it stick, the flavors developing to include more definite notes of caramel and hints of minerality. Good length of finish, maybe less dark and mineral than the [other]'s, but still complex. I got the feeling from this wine's opening up to be fairly complex, but grapey and natural, and intense on the palate, that it was likely unfiltered. Sure enough, looking at it in the glass (the color is relatively toward the violet rather than red end of the red-wine spectrum) one can see a slight cloudiness of grapey particulate matter, and the Sottimano website confirms that it's neither filtered nor fined. A very good sign.…The Langhe Nebbiolo is good now, will likely benefit substantially from about 3-5 years of aging, but is not going to need (or perhaps, handle) the aging that the Barolos and Barbarescos do. Still, a very serious wine from what is clearly a very serious estate, a real taste of what serious winemaking with a light touch can do to grapes from an area with real terroir, and another excellent bargain even though not cheap.
♦
The Sottimano 2009 Langhe Nebbiolo is a great example of how some things just get better with age. This wine is sure to be fantastic after a little more time in the bottle. If you can't wait to taste it though, just give it some good time in the decanter and the flavors will balance and breathe for pleasant drinkability now.…The Sottimano family is known for producing high quality wines. This Langhe Nebbiolo is no exception.
♣ Wine Advocate (2009), 90 points
♦
The 2009 Langhe Nebbiolo is a serious wine, which is not surprising as the fruit comes from Basarin, a vineyard several producers use for their Barbaresco.
♣ International Wine Cellar (2009), 89 points.
♦
This Langhe Nebbiolo is in fact made from young vines in the Basarín vineyard, a cru within the Barbaresco denomination; they are between 10-15 years old. The nose is somewhat closed at the moment, but the palate is firm and full of flavour. A classic vintage – well structured with power and richness. Top notch Langhe Nebbiolo and great value to be sure.
♦
A Barolo/Barbaresco from outside of their respective regions. Very young wine…. decanted it for a couple of hours which was necessary. Still tannic but approachable. Great buy for under $20.
• Retail offers of this wine listed by 1000 Corks
• Retail offers of this wine listed by Wine Searcher
• This wine's CellarTracker review pages.
• This wine's Wine Searcher "Tasting Notes" page.
Some quotations and facts about this wine:
♦
The 2008 Langhe Nebbiolo Lasarin is simply gorgeous. Crushed flowers, dark cherries, sweet spices and flowers are woven together in a rich fabric of notable elegance. Readers who want to get an early look at the 2008 vintage for Nebbiolo will want to check out this delicious wine. In 2008 the Lasarin over-delivers for the money. It is a terrific effort. [
Wine Advocate
]
♦
This shows the floral, fruity side of Nebbiolo, offering cherry, strawberry, rose and spice flavors. Light and bright, with mild tannins on the finish. [
Wine Spectator
, 2011]
♦
Marcarini's 2011 Nebbiolo delle Langhe Lasarin is redolent of strawberries and flowers, both of which are typical of Nebbiolo made with short fermentations. At the same time, the firm tannins give the wine its length and overall sense of proportion. I especially like the way the 2011 fills out on the finish. 88 points. [Antonio Galloni,
Vinous
, October 2012]
♦
For an entry-level nebbiolo, ie not Barolo nor Barbaresco, this is stunningly good. It has a spicy, briary bouquet with crushed-rock and ferrous mineral notes, and turns dry and savoury in the mouth with surprising intensity and lots of smooth but persuasive tannins. Serious nebbiolo power yet accessible young. 93 points.
♦
Nebbiolo from Alba or the broader Langhe is a wine type that should be very appealing and broadly useful in theory, but often disappoints in practice on account of being thin, tart and astringent. This wine, by contrast, shows charmingly ripe, sweet fruit with expressive aromatics and juicy flavors recalling pie cherries and both red and black raspberries, along with a faintly spicy edge and no discernable drying from any oak that may have been involved in its vinification or upbringing (which seems unlikely). This is indisputably delicious and, clearly, a superb value. 90 points.
♦
[A]n excellent young-vine nebbiolo from the Langhe Hills, aromatic, medium bodied and savoury red and blueberry with fine drying tannins and enough of the varietal tar and roses. (****½)
(They bottle many Nebbioli; this is the "Langhe Nebbiolo".)
• Retail offers of this wine listed by 1000 Corks
• Retail offers of this wine listed by Wine Searcher
• This wine's CellarTracker review pages.
• This wine's Wine Searcher "Tasting Notes" page.
Some quotations and facts about this wine:
♦
A light-bodied style, this cherry-, strawberry- and floral-flavored red is balanced, energetic and mouthwatering. Long and resonant on the finish, with a chalky feel. 90 points. [
Wine Spectator
]
♦
The 2014 G.D. Vajra Nebbiolo exhibits excellent clarity. Showing bright red fruit and laser-sharp minerality, this is one of the marketplace's best examples of no-extra-frills Nebbiolo. 90 points.
♦
Aromas of tilled earth, ripe black fruit, menthol and a touch of leather lead the nose on this savory, medium-bodied red. The juicy palate offers ripe black cherry, raspberry, black pepper and a balsamic note alongside supple tannins. 90 points.
♦
Ruby red with lots of aromas and good complexity with notes of red berries (lingonberries in particular). It has a warm structure, soft but also fresh and in the end "balanced" is a very good description. In the finish it has hints of balsamic vinegar.
♦
Quite a full red colour for a Langhe Neb. It's a modern wine too – soft, cut with cranberry and red fruits, the suggestion of a shorter maceration evident in the gentle tannins. Quite silken, there is some Nebbiolo tar and jammy fruit, though the tannins are more mild than 'life-affirming'. Almost no oak to be seen. Affable. Genuine. Perhaps a little warm and round. But recognisable of grape and region and enjoyable because of it.
♦
Lovely ripe sweet nose of pure raspberry and red cherries. The palate is fresh with pure sweet cherry and berry fruits with a bit of grippiness. There's some tannic structure hidden under the sleek cherry fruit. This is a lovely supple wine. 91 points.
We do not normally list wines chiefly or solely available from the winery, but Caparone Winery has earned entries here for almost all of the half dozen varietals—Cabernet Sauvignon, Merlot, Zinfandel, Sangiovese, Nebbiolo, and Aglianico— that they bottle, so ordering a mixed case or half-case is both reasonable and economical. This is one of the most undeservedly little-known wineries in the country, chiefly because Dave Caparone only bottles about 3,000 cases a year and disdains advertising and competitions.
• There are no retail offers of this wine listed by 1000 Corks
• There are no retail offers of this wine listed by Wine Searcher
• This wine is available from the winery.
• This wine's CellarTracker review pages.
• There are no retail Wine Searcher "Tasting Notes" pages for this wine.
Some quotations and facts about this wine:
♦
To put it simply, the Caparone 2005 Paso Robles Nebbiolo has set a new benchmark for inexpensive Nebbiolo in my book. Everything about it, from the surface, is surprising given its origin: the 13.6% ABV, the…. price, the varietal expression, the attractive rusticity and the complexity. Having been to Caparone's winery about a year ago, though, I can say one should expect nothing less from this producer. Some wines are more rustic and funky than others, but this is old school wine making at its best. No manipulation, no extreme ripeness, no excess new oak. Just honest wine at a fair price. There's plenty to say, but the key points are as follows. This wine is wildy aromatic, practically exploding from the glass, there is a transparency to its flavors, and there is structure in its firm slightly bitter tannins and acidity. It's a complete wine brimming with character and then some.
♦
It was, as you would expect, fully mature, with the classic Nebbiolo pale garnet color and orange edge – but, as I didn't entirely expect, it was still fresh and live, filled with classic, mature Nebbiolo flavors with a fascinating overlay of bittersweet dark chocolate – unmistakably Nebbiolo, even though equally unmistakably not Piedmont Nebbiolo. This is just plain classy winemaking, to produce a wine that tastes of both its variety and its terroir. Wine like this reflects a lifetime of labor devoted to what is in California an unfashionable variety: more's the pity for California. I only wish that more winemakers showed this kind of passion and dedication.
♦
Light ruby red color, showing bing cherry, spice, earth, tea leaf, and a touch of characteristic tar on the nose. Medium-light weight on the palate with plenty of acidity and a big, grippy tannic finish. An interesting wine that clearly needs years of bottle age.
♦
Tonight [2011] I opened my last bottle of the 2000 Caparone Winery Paso Robles Nebbiolo…. The wine looks like a fine Darjeeling in my glass beside me as I write--pale, pretty, and deeply tinged with brandy-like hues. The wine, in short, is showing its age, but it remains vibrant on the palate. It still has everything I always liked it for--although it has softened and taken on a tasty liquorous quality, it remains nicely balanced with a core of fruity sweetness, delicate acidity, and fine tannins also reminiscent of a very good tea.…Recommended. If you buy any of the Caparone Nebbiolo from more recent vintages, don't be afraid to let it age.
♦
Dave's wines are not the hyper-oaked, heavy, fruit bombs that typify the California style. Caparone wines are done in a more time-consuming old world style, with as little processing as possible. They are not fined or filtered. They are barrel-aged for several years and then bottle aged for more. The resulting full-bodied wines are complex, earthy, and food-friendly. The alcohol content is decidedly light for California reds, weighing in at between 13 and 13.4 percent.
♦
The Nebbiolo is huge.…This is a wonderfully complex wine with superb structure. It retains a lot of fruit up front, but is what I'd call a deeper and darker wine from start to finish. When we were in Italy, we didn't eat a lot of beef, but this Nebbiolo will certainly stand up to a nice juicy steak. Something that surprised me about all of the Caparone wines were how big and fruity they are without having the monster alcohol content that I'm seeing in so many other big and fruity wines.…I'd have guessed that most of these wines were over 14%, and a couple of them at least 15%. They all range from 13.2% to 13.6%, so you get the punchy flavor with a very moderate alcohol level.…I'll attribute this to the solids not being filtered out, as they must add to the substantial flavor and mouth feel of these wines.…I fell in love with their Sangiovese, Aglianico, and Nebbiolo. These wines will compel me to visit again.
♦
Very pale - a strong pink. Nettles on the nose. Light fruit (red current) with lots of pepper and slight tannins. Could be bitter on the finish, but isn't. Like a very light but excellent pinot noir. Very clean finish.
♦
"I tasted it blind", she says, "and was told it was a Barolo. It was great, with nice brick-red color, with softer mature flavors of earth and mushrooms mixed in with the fruit." Only after she'd tasted it did she find out it was a [Caparone] nebbiolo, which sells for considerably less than a Barolo.
For a Splurge
High-rated Nebbiolo-based bottlings can easily run well into three-digit prices. But a pretty well-thought-of one in the more plausible price range is the Giacomo Fenocchio Barolo Bussia (which is not the "Riserva" bottling).
• That wine at 1000 Corks
• That wine at Wine Searcher
• Its Wine Searcher "Tasting Notes" page.
• Its CellarTracker pages.
---
This site is one of The Owlcroft Company family of web sites. Please click on the link (or the owl) to see a menu of our other diverse user-friendly, helpful sites.
Like all our sites, this one is hosted at the highly regarded Pair Networks, whom we strongly recommend. We invite you to click on the Pair link or logo for more information on hosting by a first-class service.
(Note: All Owlcroft systems run on Ubuntu Linux and we heartily recommend it to everyone--click on the link for more information).
All content copyright © 2019 The Owlcroft Company
(excepting quoted material, which is believed to be Fair Use).
This web page is strictly compliant with the W3C (World Wide Web Consortium) Extensible HyperText Markup Language (XHTML) Protocol v1.0 (Transitional) and the W3C Cascading Style Sheets (CSS) Protocol v3 — because we care about interoperability. Click on the logos below to test us!

This page was last modified on Friday, 6 December 2019, at 9:32 pm Pacific Time.
---