Owing to the screen size of your device, you may obtain a better viewing experience by rotating your device a quarter-turn (to get the so-called "panorama" screen view).
That Useful Wine Site
Search, or just roll your cursor over the colored boxes farther below.

(Google Searchbox will appear here.)
Advertisements appear before actual Search results;
click the "x" above to dismiss Search-results block.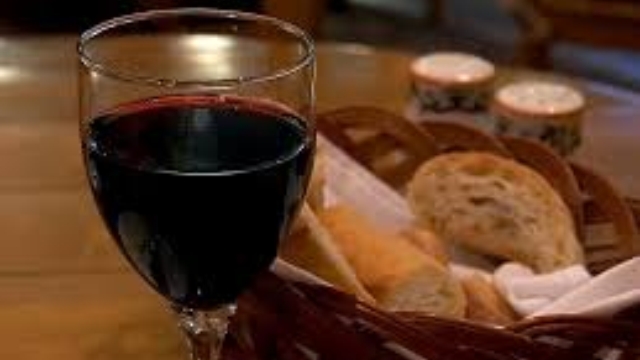 Advertisement:
Site navigation:
Advertisement:
Site navigation:
Wine Home Page
This is not a place where one or a very few persons deliver their individual opinions about particular wines. Rather, it is a place where those interested in finding and enjoying interesting and satisfying wines can be saved the tedium of extensively combing the internet for such discussions and evaluations, because we have done that for you. There are almost literally countless web pages with some discussion of this or that wine type, or—more commonly—just some one specimen of a type; many such pages are very useful so far as they go, but interested readers soon realize that they will have to look at an awful lot of such pages to get a broad perspective on that wine type, and to get past possibly idiosyncratic individual opinions.
While this site has quite a few pages of discussions on wine (Generalities and Specifics in the dropdown menus above) that we hope are of interest and utility to those interested in wine, the core here is the set of pages on the many individual wine varieties that you see listed in the dropdown wine-type menus (Reds, Whites, Others) on this (and every) page. Each such individual wine-type page has some brief background on its grape (where it originated, what general sort of wine it makes, and so on), then quotations from several reasonably authoritative sources on the general nature and quality of the wines that grape makes, and finally—the crux—a modest list of suggested particular wines from that grape for anyone wanting to try that type and know that they are sampling wines that a broad consensus of regular wine writers—ranging from top professionals to amateur (but serious) wine bloggers—has found to be of good or better quality. We assembled those lists by tedious, time-consuming research; really, the sort of thing you would probably do yourself if you wanted to find out about, say, Assyrtiko wines. We basically save you that tedium and time.
For some types (say, for example, Cabernet Sauvignon or Chardonnay), practically every non-teetotaller in the western world will have some idea what the wines taste like; but even there, if you have not delved deep, you may have missed some reasonably priced specimens of good quality, and perhaps we can help with those. But we also want to help you explore other wine types you may not yet have sampled.
The lists in the dropdown boxes above are not by any means every wine grape we could discover (there are an estimated 1,368 types in reasonably regular commercial production around the world); our list is only the ones that by general expert consensus are at least capable of making high-quality wines, which nonetheless totals around twenty dozen.
(A few of the wine types listed in the dropdown lists are actually just alternative names, as with, for example, Grenache and Garnacha, and there is only one actual page for that grape. Even so, we have only dealt with very common synonyms: most wine grapes have huge numbers of confusing—and often overlapping—synonyms around the world, or even in the same region. Each of our wine-type pages lists many such synonyms. Also: the lists currently include some greyed-out entries: those are not yet links, because we have not yet written up those types, but they show the intended eventual range of our coverage.
Curiously, of those over two hundred premium grapes, probably only a dozen are really widely planted, vinified, and drunk worldwide: Cabernet Sauvignon, Merlot, Cabernet Franc, Sauvignon Blanc, Semillion, Pinot Noir, Chardonnay, Syrah, Chenin Blanc, Gewürztraminer, Muscat, and Riesling—the first two-thirds of that dozen being the classic French varieties (of Bordeaux, Burgundy, the Rhône, and the Loire). The many other premium varieties, however worthy of attention, have smaller plantings and often only local fame. That is another reason for this site: to help you find your way to excellent wine types that you might not be familiar with, not a few of which are also excellent bargains. (Though a few are the reverse: very pricey, at least in the U.S., owing to their scarcity here.) While there remain a few still-obscure types being revived that may well be capable of making fine wines (and we hope to add those in time), the list we present should offer sufficient possibilities for even the most avid seeker after variety in wines.
About the Wine Lists
Our guiding principle in examining wine reviews, tastings, and discussions has been to identify good wines that someone who makes wine a regular part of their life can plausibly afford. While it is pleasant to occasionally open a $40 or $50 bottle of wine, few indeed of us can afford to do so several times a week, week in and week out. Thus, we have restricted our focus here to wines available at retail for no more than $20, with many quite a bit less (though for many varieties we try to identify a reasonable "splurge" wine for those special occasions when cost is secondary).
(An interesting article, aptly entitled "Who Buys Wine Over $20?" appeared in Wine Searcher's "Wine News" for February 6, 2014.)
Please understand that we are not claiming that we have listed all good wines of a given type available for under $20; for some popular wine types, there might be hundreds or even thousands. What we do believe is that we have presented for each type a menu of bottlings each of which is widely considered among the best of its type at that price point, and which in sum are an excellent representation of their particular grape. Moreover, we have also screened by availability, using a couple of popular wine-search sites (Wine Searcher and 1000 Corks); there seemed no point in listing wines, however good, either unavailable or only available from a very, very few retailers (though for a few uncommon varieties, to make a nontrivial list we simply had to include some relatively scarce bottlings).
When you come to look at the individual pages, you will find the lists headed as "Some to Try", not "Buy These" or anything of that sort. We expect, and recommend, that you do some further homework on any listed wines in which you are interested. If that seems to contradict what we have said about why this site exists, it really doesn't. We have pointed you at a select few, and that in itself is the huge saving in time and tedium. Each listed wine has a set of click-on links to retail offerings as shown in Wine Searcher and 1000 Corks, plus links to its page at CellarTracker (a crowd-sourced review site) and its Wine Searcher "Tasting Notes" page.
Finding and buying wines usually involves a lot more than just assembling a list of interesting wines: there are all sorts of practical issues needing consideration, notably shipping costs. For a fuller discussion of wine-search sites and of buying considerations in general, please visit our page on Buying Wine and don't miss the page that discusses wine reviews and their limitations.
If you are a first-time visitor here, we suggest that before jumping into the individual-grape pages, you look in on our pages of Generalities, as linked in the red box toward the upper left of this (and every) page. Even if you are a veteran wine drinker, you just might find something of interest there; and for those just starting out on their voyage into the world of wine, we hope it will be quite helpful. And, again, don't overlook the discussion of the practicalities of buying wine.
Let us also note here that attached to this site is a Wine Bookshop wherein you can browse among—and, if you so please, buy new or used copies of— some 0 books elated to wine. (You will find a Bookshop link in the green "Specifics" dropdown menu near the top of every site page.)
Coming soon!
This site is still under construction; it is not yet officially "open". Ultimately, all the wine types currently greyed out in the three drop-down menu boxes—"Reds", "Whites", and "Others"—atop each page (and, in time, more besides those) will be discussed here, but that work is not yet complete.
---
This site is one of The Owlcroft Company family of web sites. Please click on the link (or the owl) to see a menu of our other diverse user-friendly, helpful sites.
Like all our sites, this one is hosted at the highly regarded Pair Networks, whom we strongly recommend. We invite you to click on the Pair link or logo for more information on hosting by a first-class service.
(Note: All Owlcroft systems run on Ubuntu Linux and we heartily recommend it to everyone—click on the link for more information).
All content copyright © 2019 The Owlcroft Company
(excepting quoted material, which is believed to be Fair Use).
This web page is strictly compliant with the W3C (World Wide Web Consortium) Extensible HyperText Markup Language (XHTML) Protocol v1.0 (Transitional) and the W3C Cascading Style Sheets (CSS) Protocol v3 — because we care about interoperability. Click on the logos below to test us!

This page was last modified on Sunday, 8 December 2019, at 11:46 pm Pacific Time.
---