Owing to the screen size of your device, you may obtain a better viewing experience by rotating your device a quarter-turn (to get the so-called "panorama" screen view).
That Useful Wine Site
Search, or just roll your cursor over the colored boxes farther below.

(Google Searchbox will appear here.)
Advertisements appear before actual Search results;
click the "x" to dismiss Search-results block.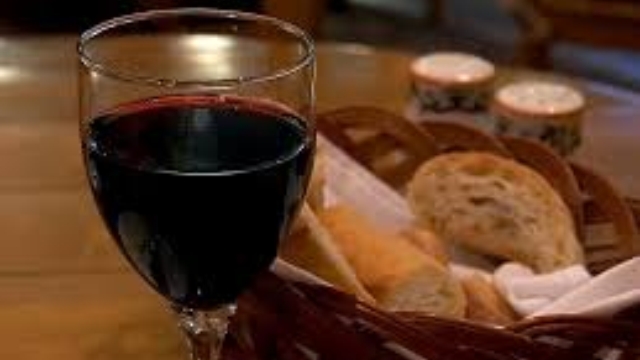 Advertisement:
Site navigation:
Advertisement:
Site navigation:
The Carménère Grape
About Carménère
(Synonyms: Bordo, Cabernelle, Carbouet, Cabernet Gernicht, Cabernet Gernischet, Cabernet Gernischt, Cabernet Shelongzhu, Carbonet, Carbouet, Caremenelle, Carménègre, Carménère, Carmeneyre, Grosse Vidure)
Background
Carménère is a red-wine grape originating in Bordeaux, but now grown almost exclusively in Chile (chiefly in the Colchagua Valley, Rapel Valley, and Maipo Province). It is generally considered one of the dozen and a half or so of world-class red-wine grapes.
In Bordeaux, Carménère was, and to a small extent still is, one of the minor blending grapes in the red-wine blends characteristic of that region. In the New World, it has achieved respect and is typically bottled as a monovarietal, or with only small admixtures of other reds. A key factor is that it needs a long, warm growing season to succeed: Bordeaux lacks that, but Chile does not. Chile "inherited" the varietal from French emigrés who brought cuttings over in the 19th century. For a long time, those were mistakenly thought to be Merlot, but genetic analysis corrected the error and led to the grape's resurgence as a premier varietal.
Its qualities are broadly similar to those of its Bordeaux "stablemates", Cabernet Sauvignon, Merlot, and Cabernet Franc. Its chief distinguishing characteristic is a smoky, dusty quality; its fruit tends to be "darker", and it is fairly light on tannins.
Tasters regularly report two broad styles, which might crudely be called "good" and "bad". The grape seems always to have a bit of green-pepper taste; the distinction is whether that is an accent (good) or dominates (bad). Even the same vintner can produce lines of both kinds in a given year.
Note: the original spelling of the grape and wine is Carménère, and we use that throughout; but more and more nowadays, it is being rendered without the accents as just "Carmenere" (or sometimes with two accents: Carménère).
Factoid: Carménère might be the Biturica, an valued grape in ancient Rome and the name by which what is now the city of Bordeaux was then known.
Some Carménère to Try
(About this list.)
Casa Lapostolle "Cuvee Alexandre Apalta Vineyard" Carménère
(They bottle several Carménères; this is the "Cuvée Alexandre Apalta Vineyard" bottling; it is not quite 100% Carménère.)
• This wine's Wine Searcher "Reviews" page.
• This wine's CellarTracker review pages.
• Retail offers of this wine listed by Wine Searcher.
• Retail offers of this wine listed by 1000 Corks.
For a Splurge
There really isn't anything so much better than the wines listed above as to justify a "splurge" price.
---
This site is one of The Owlcroft Company family of web sites. Please click on the link (or the owl) to see a menu of our other diverse user-friendly, helpful sites.
Like all our sites, this one is hosted at the highly regarded Pair Networks, whom we strongly recommend. We invite you to click on the Pair link or logo for more information on hosting by a first-class service.
(Note: All Owlcroft systems run on Ubuntu Linux and we heartily recommend it to everyone—click on the link for more information).
All content copyright © 2023 The Owlcroft Company
(excepting quoted material, which is believed to be Fair Use).
This web page is strictly compliant with the W3C (World Wide Web Consortium) Extensible HyperText Markup Language (XHTML) Protocol v1.0 (Transitional) and the W3C Cascading Style Sheets (CSS) Protocol v3 — because we care about interoperability. Click on the logos below to test us!

This page was last modified on Saturday, 30 October 2021, at 11:26 pm Pacific Time.
---