Owing to the screen size of your device, you may obtain a better viewing experience by rotating your device a quarter-turn (to get the so-called "panorama" screen view).
That Useful Wine Site
Search, or just roll your cursor over the colored boxes farther below.

(Google Searchbox will appear here.)
Advertisements appear before actual Search results;
click the "x" to dismiss Search-results block.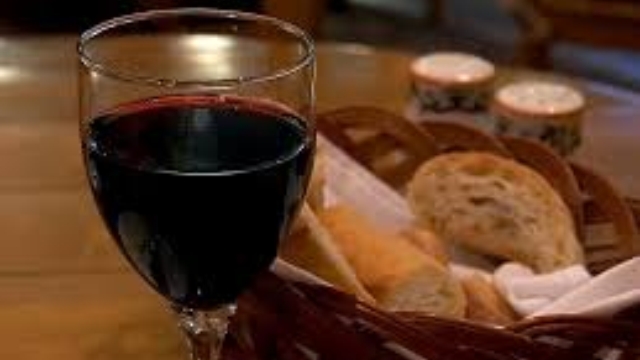 Advertisement:
Site navigation:
Advertisement:
Site navigation:
The Viognier Grape
About Viognier
(Synonyms: Viogné, Vionnier, Viognier Jaune, Viognier Vert)
Background
Viognier is a white-wine grape whose originas are unclear; best current guesses are that it arose in the same areas it dominates today, the northern Rhône area of France (and in particular the regions of Condrieu and Ampuis). It is today widely considered one of the dozen and a half or so "Noble wine grapes" of the world.
Viognier, like many another varietal, is a "rescue" of recent times. Once regionally popular, by a quarter-century ago its plantings had dwindled severely, to the point where it might have been considered at risk of extinction (c. 30 acres total). But a revival of interest has catapaulted the grape into international prominence in modern times.
At least one eminent wine expert has stated that modern Viognier plantings are of two clones, with rather markedly differing characteristics: an "Old World" clone, dominating plantings in Viognier's home, the Condrieu appellation of France, and a "New World" clone found outside France but also in the Languedoc region of France. Besides French plantings, there are also now extensive vineyards of Viognier in the usual-suspect New World wine regions, the U.S. (notably in the Pacific Northwest and in Virginia), Oceania (Australia & New Zealand), South America (Chile & Argentina), and South Africa.
The foremost characteristic of Viognier wines is a powerfully floral nose, suggestive of Riesling or Muscat, but even more floral (if less "spicy"), thoroughly lush. These qualities manifest strongly when the wines are young, but as a generality do not last well in the bottle, with three years from vintage date often being cited as the limit for reliable drinking. It is not, however, that the wines become "bad" when aged; rather, it is that they lose that floral quality and evolve into crisp but, as some put it, "flat" wines. But, since the pungent florality is the distinguishing and wanted quality, drinking them young is advisable. French Viognier-based wines are typically drunk shortly after release; New World wines can be so handled, but are a bit more inclined to at least tolerate some mild age.
Factoid: DNA analysis has shown Viognier to be closely related to Syrah, as well as the Italian Freisa grape, and more distantly to the eminent Italian red-wine grape Nebbiolo.
(About this list.)
For a Splurge
---
This site is one of The Owlcroft Company family of web sites. Please click on the link (or the owl) to see a menu of our other diverse user-friendly, helpful sites.
Like all our sites, this one is hosted at the highly regarded Pair Networks, whom we strongly recommend. We invite you to click on the Pair link or logo for more information on hosting by a first-class service.
(Note: All Owlcroft systems run on Ubuntu Linux and we heartily recommend it to everyone—click on the link for more information).
All content copyright © 2020 The Owlcroft Company
(excepting quoted material, which is believed to be Fair Use).
This web page is strictly compliant with the W3C (World Wide Web Consortium) Extensible HyperText Markup Language (XHTML) Protocol v1.0 (Transitional) and the W3C Cascading Style Sheets (CSS) Protocol v3 — because we care about interoperability. Click on the logos below to test us!

This page was last modified on Monday, 23 March 2020, at 3:52 pm Pacific Time.
---