Owing to the screen size of your device, you may obtain a better viewing experience by rotating your device a quarter-turn (to get the so-called "panorama" screen view).
This is …
Search, or just roll your cursor over the colored boxes farther below.

(Google Searchbox will appear here.)
Advertisements appear before actual Search results;
click the "x" above to dismiss Search-results block.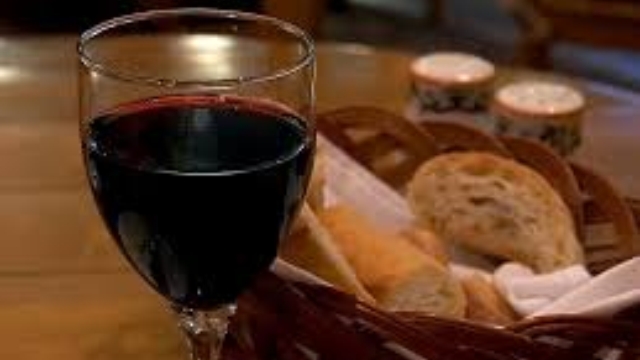 Advertisement:
Site navigation:
Advertisement:
Site navigation:
The Viognier Grape
(Synonyms: Barbin, Bergeron, Galopine, Greffou, Petiti Vionnier, Picotin Blanc, Rebolot, Viogne, Vionnier, Vugava Bijela.)
Viognier is a white-wine grape whose originas are unclear; best current guesses are that it came from what is today Croatia, but for almost two thousand years now, it has been a grape of the Rhône Valley in France. It is today generally considered one of the dozen and a half or so of world-class grapes (those in boldface in the dropdown varietals lists near the top of the page).
Viognier, like many another varietal, is a "rescue" of recent times. Once regionally popular, by a quarter-century ago its plantings had dwindled severely, to the point where it might have been considered at risk of extinction (c. 30 acres total). But a revival of interest has catapaulted the grape into international prominence in modern times.
At least one eminent wine expert has stated that modern Viognier plantings are of two clones, with rather markedly differing characteristics: an "Old World" clone, dominating plantings in Viognier's home, the Condrieu appellation of France, and a "New World" clone found outside France but also in the Languedoc region of France. Besides French plantings, there are also now extensive vineyards of Viognier in the usual-suspect New World wine regions, the U.S. (notably in the Pacific Northwest and in Virginia), Oceania (Australia & New Zealand), South America (Chile & Argentina), and South Africa.
The foremost characteristic of Viognier wines is a powerfully floral nose, suggestive of Riesling or Muscat, but even more floral (if less "spicy"), thoroughly lush. These qualities manifest strongly when the wines are young, but as a generality do not last well in the bottle, with three years from vintage date often being cited as the limit for reliable drinking. It is not, however, that the wines become "bad" when aged; rather, it is that they lose the floral quality and evolve into crisp but, as some put it, "flat" wines. But, since the pungent florality is the distinguishing and wanted quality, drinking them young is advisable. French Viognier-based wines are typically drunk shortly after release; New World wines can be so handled, but are a bit more inclined to at least tolerate some mild age.
Factoid: DNA analysis has shown Viognier to be closely related to the Italian Freisa grape, and more distantly to the eminent red-wine grape Nebbiolo.
(About this list.)
Viognier from its original home in France is absurdly expensive; more reasonable Viognier can be had from the Languedoc, but one has to pick and choose with care, and we had to put a lot of time into finding some apparently decent representatives from France at a plausible price point.
"Other cheap Viogniers, especially but not exclusively Vins de Pays d'Oc, have such strangely cosmetic aromas, more reminiscent of air freshener than anything that grows in the ground, that I have been tempted to think that an artificial flavouring has been used." — Jancis Robinson
We also sought out recommended Viogniers from the key New World regions, and have included a leading Australian, a noted Californian, and a nice couple from Washington State. That doesn't represent all the Viognier-growing world, but it's a good start.
The quotations below are excerpts; we strenuously urge you to click on the green diamond

♦

symbol by each quoted review to see the full article.
(Eden Valley, Australia. This is
not
their entry-level "Y Series" bottling, nor their more expensive "Virgilius".)
• Retail offers of this wine listed by 1000 Corks
• Retail offers of this wine listed by Wine Searcher
• This wine's CellarTracker review pages.
• This wine's Wine Searcher "Tasting Notes" page.
Some quotations and facts about this wine:
♦
The Eden Valley Viognier is sourced from 3 different vineyards and in terms of quality sits in between Yalumba's Y series and their Virgilius. Compared to the Y series, the Eden Valley Viognier is sourced from better vineyard parcels and fermented in oak barrels (while the Y series only sees stainless steel). In my opinion, it is well worth the few extra dollars. The Virgilius is renowned for being one of the New World's best examples of Viognier, so this winery has clearly shown they know how to handle this difficult-to-grow grape variety. We tasted this one tonight and were yet again impressed by its weight and complexity. It's got ripe fruit (apricot and melon), floral notes, lots of spice (cloves), and some almost bitter notes on the finish. It's has a buttery texture which explains its weight, but enough acidity to keep it standing. So overall, it's complex and intense, but still very well balanced. A bit over the $20 mark, but quite extraordinary.
♦
[A] long ripening period thanks to elevation and pronounced diurnal temperature variation results in a great value Viognier with good typicity, length and balance. And the winemaking respects this balance, with a 50:50 stainless steel and barrel ferment and ageing in large old barrels. A great vintage [2007] for Eden Valley white rachets up the lifted, exotic factor – a musky, blossom nose which notes follow through on the creamy fruit salad palate together with a hint of fennel. Lovely mouthfeel, long and complete. Very good.
♣ International Wine Cellar (July/August 2010), 89 points
♦
"Bright, greenish gold. High-pitched aromas of lime, orange peel, pear and dusty minerals. Seductively fragrant but less exotic than most New World viogniers, offering spicy citrus fruit flavors and a subtle floral quality. Dry and firm on the finish, leaving behind spice and lime notes.
♦
(This is a long-ish page with extensive quotations from four different reviewers about the wine; click the green diamond to see it.)
♦
Get it right, though, and it tastes like these – lucid, rounded like poached apricots, with a fresh twang like green mangos and Thai basil and just a touch of clean fire, I'm thinking radish shoots and ginger: a real uplift of a white. . . More peaches and nectarines and a greater degree of lusciousness.
♦
Extra spicy, with more pepper and flower stem character than fruit. Yet this holds together, with the pear flavors coming through on the finish.
♦
If You're Looking for Complex... Trying two different bottles of the Yalumba Eden Valley Viognier ($16) within a week was an interesting experiment. Although the 2009 was interesting and quite tasty, I have to admit, that many tasters initially found the smell off-putting. I've heard the phrase "cat piss" thrown around a lot in the wine world with reference to Sauvignon Blanc, which didn't really make sense to me, but most of us agreed this was a pretty accurate description of the scent on this one. But once we tasted it, the wine had a creamy richness and a nice earthy bitterness on the finish that kept us going for more. If you like Scotch, you may want to give this wine a whirl, as the unique, almost-peaty flavors could be right up your alley. Just one year younger, the 2010 Yalumba Eden Valley is a very versatile wine that could match up well with anything as fancy as a chicken-topped salad to as low key as a bag of salty potato chips (my pairing of choice). The scent was citrusy-sweet, and flavors followed through, hinting at Meyer lemon and nectarine, along with bready, biscuity flavors that probably resulted from the 10 months this wine spent on the lees.
♦
Impressive stuff from Yalumba who have pioneered this variety in Australia. They also do an excellent cheaper Viognier in their Y series which is almost as good. But this version, from their home in the Eden Valley, is quite serious. A really good expression of this variety. 13.5% alcohol. Complex nose of peach, pear, nectarine, coconut and vanilla. The palate is beautifully textured with pear and melon fruit complemented by spice and lychee notes. Rich textured yet dry with real intensity of flavour and lovely fruit expression. 91/100
♦
Pale gold with bouquet of strange but sweet fruit. Slight white melon aromas but the rest is a bit odd; not unpleasant, I just can't relate it to anything I am familiar with. Palate--Vibrant acidity highlights the foundation of a pungent and interesting fruity presence. It is crisp but I find it awkward if only because it is unusual to me. I just don't really know quite what to do with this wine. The good folks at the Wine Spectator gave this a 91 point rating calling it spicy pear and pineapple. I'm not getting the nomenclature or the rating. But this is not to say I don't like this wine. It is just unlike anything I have had which is saying something considering I have been studying wine since the mid 70's. . . So, I'll defer to the expertise of the Wine Spectator and say, raise a glass!
(Columbia Valley, U.S.A.)
• Retail offers of this wine listed by 1000 Corks
• Retail offers of this wine listed by Wine Searcher
• This wine's CellarTracker review pages.
• This wine's Wine Searcher "Tasting Notes" page.
Some quotations and facts about this wine:
♦
Beguiling aromas of honeysuckle, lime, peach and baking spices are followed by palate-coating stone-fruit flavors. It shows an impeccable sense of balance. 90 points.
♦
This Stillwater Creek wine remains one of the best sites in the state for Viognier. It opens with a perfumed nose of jasmine, pear and starfruit. The palate has nice richness and depth. There are flavors of pear, green apple and honeydew. Delicious wine to enjoy in the summer. 90 points.
♦
The 2008 Viognier Stillwater Creek Vineyard delivers a perfume of pit fruits and minerals leading to a dry, satin-textured, savory palate with plenty of flavor and a lengthy, pure finish. 90 points. [
Wine Advocate
]
♦
The exquisite viognier — also a Rhone white, though not a grape I am generally partial to — reveals a masterful winemaking touch. It sends up an almost indefinable mix of flower petals, perfume, citrus rind and stone fruits; beautifully defined, racy and sharp.
♦
This is Stillwater Creek wine remains one of the best sites in the state for Viognier. It opens with a perfumed nose of jasmine, pear and starfruit. The palate has nice richness and depth. There are flavors of pear, green apple and honeydew. Delicious wine to enjoy in the summer. 90 points.
♦
Though viognier can often be very floral, the bouquet on this wine is mostly juicy peach and apricot with a touch of honeysuckle. The zesty stone fruits hit the palate with bright acidity, even a bit of green apple, then mellow to a hint of warm spice in the finish.
(Wahluke Slope, U.S.A. This is
not
the "Clifton" bottling.)
• Retail offers of this wine listed by 1000 Corks
• Retail offers of this wine listed by Wine Searcher
• This wine's CellarTracker review pages.
• This wine's Wine Searcher "Tasting Notes" page.
Some quotations and facts about this wine:
♦
Bright aromas of vanilla, custard, flowers and peach lead to a creamy palate, filled with vanilla notes. The oak plays a bit too prominent of a fiddle but there are lots of good things going on. 88 points.
♦
Some years, the Wahluke Slope records more heat units than any other region in Washington state, and the Milbrandt brothers focus on their Talcott (73%) and Clifton vineyards for Rhône varieties — including this Viognier. The late-September harvest and program of 100% neutral oak barrel makes for clean aromas of pear, dusty apple, gooseberry, slate and sweet herbs. That oak program makes for an impact on the palate, but the flavor profile of lemon and Bosc pear creates a bright and tart structure that should go deliciously with Oysters Rockefeller. Rating: Excellent
♦
Creamy and refreshing, this is a mélange of lime rind and flesh, melon and pineapple, with the crispness of a mountain spring.
♦
Very floral on the nose with notes of soft fruits (peaches, apricots) white flowers and underlying apple. Big mango and papaya notes on the palate with a dry backbone. Feels like it's going to overpower the palate, but it never goes there. Finishes dry with an apple skin component coming through on the lingering finish. This is definitely a viognier to cut your teeth on if you're trying it for the first time. 89 points.
♦
Pale, greenish straw yellow. Nice nose with citrus, honey, and floral aromas. Lime and lemon come through on the palate. Dry and light-bodied with tart acidity and a very long, refreshing finish. Quality: 3.5 stars (out of 5); QPR: 2 bangs for your buck (out of 5).
♦
The 2014 The Estates Viognier has aromas of orange blossom, wet stone, jasmine and white peach. It has a round and soft generous mid-palate with a bright acidity and finishes clean.
(Central Coast, U.S.A. The "Central Coast" is their basic Viognier; they have several more upmarket bottlins, so look carefully.)
• Retail offers of this wine listed by 1000 Corks
• Retail offers of this wine listed by Wine Searcher
• This wine's CellarTracker review pages.
• This wine's Wine Searcher "Tasting Notes" page.
Some quotations and facts about this wine:
♦
Coming entirely from Gimelli Vineyard in San Benito County, this bottling, which is aged in neutral oak and concrete, shows squeezed Meyer lemon, Gravenstein apple, rain on slate minerality and key lime pie on the nose, which balances citrus with minerality. The palate is rather light and fresh, with cement, squeezed lime and yellow apple skin flavors. 89 points.
♦
Mint, honey, chamomile and apricot are some of the signatures that emerge from Calera's 2014 Viognier (Central Coast). Beautifully layered and waxy on the palate, but not at all heavy or cloying, the 2014 strikes a gorgeous balance in all of its elements. The 2014 is a real stand out, as well as a tremendous value. One of the things that separates world-class wineries from the merely excellent is consistency across the entire range. That is exactly what readers will find at Calera. I can't think of any of these wines I would not want to drink any day of the week. Simply put, Josh Jensen and his team at Calera have done a remarkable job with these new releases. 91 points. [
Vinous
20 June 2016]
♦
Impressive white peach, citrus blossom and tinges of minerality to go with a focused, clean and layered feel on the palate. Aged 10 months in 30% new French oak, it should blossom with another handful of months in bottle, and shine for 1-2 years. 90 points. [
Wine Advocate
]
♦
This yellow-gold Central Coast wine has loads of peaches, apricots, and honeysuckle on the nose with traces of oak. Plenty of peach on the palate, accompanied by flavors of ripe pear, lychee nut, white flowers and crushed stone…Yet, like all food-friendly wines, the Calera viognier exhibits a backbone of acidity which mimics the tanginess of the green olives and braised pearl onions, while refreshing your palate.
♦
It is 100% Viognier with all the grapes coming from the Gimelli vineyard in San Benito County. The wine has a lovely perfume with a faint floral/herbal quality and a tinge of spice and citrus. Light and crisp with delicate floral tinged citrus flavors this Viognier is very pure and very tasty with early appeal. Highly Recommended.
♦
Light straw color in the glass. Lovely perfume of tropical fruits including papaya with notes of lemon curd and honeysuckle. Moderately rich with plenty of glycerin intensity and minerality. Tasty composite of pineapple, roasted apple, poppyseed and white peach leading to a clean, richly fruited finish. Very impressive and the best example of this varietal currently being produced in California. Very good.
(Rhôhn, France.)
• Retail offers of this wine listed by 1000 Corks
• Retail offers of this wine listed by Wine Searcher
• This wine's CellarTracker review pages.
• This wine's Wine Searcher "Tasting Notes" page.
Some quotations and facts about this wine:
♦
But the bottlings I have been so far impressed about are from his Les Piliers vineyard. I have had both his 2004 Syrah and 2008 Viognier and they blew me away. . The [Viognier] is pale yellow with hints of gold. Its nose its absolutely lovely and aromatic with notes of apricot, spice, vanilla, and fresh flowers. In the mouth the wine has a nice creamy feel with flavours of apricot and peach. This is all underscored by a great mineral note and refreshing acidity that I would not normally associate with Viognier. The wine finishes dry and refreshing with a lovely herbaceousness. With air the wine evolves which is typical of Gassier's style. After a couple of hours the nose turned into what could only be described as a fresh spring garden with perceptible notes of mint, thyme and other herbs along with a fresh floral component. It actually became more Provencial as time went on and really displayed its origins in the South of France. The only criticism I could make is that the wine still retained quite a bit of alcoholic heat, but this dissipated with air. High quality, honest and tasty stuff with a great nose. Very Good+
♦
This Viognier has a yellow-gold color and perfumed aromas of stone fruit. On the palate it offers very ripe flavors of golden apple and lemon custard. It has a creamy mouth feel and a dry finish. 89 points
♣ Wine Spectator (April 28, 2011), 88 points
♦
Attractive and fragrant aromas of yellow peach, honeysuckle and white grape juice lead, while the citrus-driven palate ends crisp and lifted. Medium weight, with balanced acidity and a tangy finish. 86 points
♦
Spicy, ginger/turmeric, honey, mineral, perfume / apricot and citrus aromas but a bit closed and young. Ripe, round, soft and dry but fresh with mineral, ginger, apricot skin, floral, citrus rind, honey flavours. Quite dry and crisp on the finish, needs 1-2 years. 87 points
♦
Dark yellow-light gold in the glass. Floral, honeyed, peach, apricots, orange on the nose. Good acidity, floral, a marmalade mixture of apricots, grapefruit, orange, lime, light citrus rind, very spicy, peppery, quite rich and intense, oily in the mouth but with enough of an acidic edge to also be clean and refreshing. Tangy citrus rind on the finish. A very impressive wine.
♦
[It] s full-bodied and dry with notes of apricot, limestone, white flowers, and lanolin. I give it 3 out of 5 stars.
♦
This week's wine is a fantastic example of what a well made Viognier can be. The 2007 Michel Gassier Les Piliers Viognier is a beautifully perfumed wine with strong flavours of dried apricots, peach, candied fruits and cantaloupe. . . At $18.95, the Michel Gassier Les Piliers is a top notch wine for a great value. I recommend you go and try it.
(Var, France.)
• Retail offers of this wine listed by 1000 Corks
• Retail offers of this wine listed by Wine Searcher
• This wine's CellarTracker review pages.
• This wine's Wine Searcher "Tasting Notes" page.
Some quotations and facts about this wine:
♦
Full, ripe wine from an estate owned by the Seysses family of Domaine Dujac in Burgundy. Peach and lime flavors come together in a broad brush of fruit, warm and rich. 88 points.
♦
A bright, fresh style, offering unencumbered pear, green almond and fig flavors that are laced with a fennel edge. 88 points. [
Wine Spectator
]
♦
Sainte Fleur Viognier has a very distinct bouquet. It smells like a beautiful garden of flowers. As you swirl your glass and allow the aromas to open up, you should get an intense fragrance of sweet honey. But as you'll discover with wine, what you smell isn't always with you taste. This Viognier is actually very acidic, which holds true for many French whites. It definitely leaves a pucker that lingers in your mouth. This wine strikes a nice balance between aromatic richness, crisp acidity and mineral structure. I'm used to the more fruit-forward Viogniers from California, but if you don't mind a little tartness, then definitely try this one.
♦
La Sainte Fleur Viognier is made with 100% Viognier which is fermented and aged in stainless steel tanks. The wine tastes of apricot, honeysuckle and lavender honey. It is crisp with a round mouth feel.
♦
Eye: Clear, warm straw color. Nose: It has that waxy element, floral & fresh, smells clean, a little like detergent (but in a good way). Mouth: Rich mouthfeel, like whole milk. Pretty lively, but low acidity. A touch of mineral.
♦
Quartz dust and faint peach filigreed with honeysuckle, smoked salt and garrigue. Bordering on unctuous in the mouth, where it proves more of a fruit cocktail, albeit a dry and alcoholic one that's freshened by smooth acidity and backdropped by sun-baked stones. A faint bitterness threads through the long finish. Not bad for an inexpensive Viognier – no one's going to mistake it for a Condrieu – and pleasant enough to drink but not really memorable…Might well show better at the dining table than it does at the tasting table. (Buy again? Maybe.)
For a Splurge
---
This site is one of The Owlcroft Company family of web sites. Please click on the link (or the owl) to see a menu of our other diverse user-friendly, helpful sites.
Like all our sites, this one is hosted at the highly regarded Pair Networks, whom we strongly recommend. We invite you to click on the Pair link or logo for more information on hosting by a first-class service.
(Note: All Owlcroft systems run on Ubuntu Linux and we heartily recommend it to everyone--click on the link for more information).
All content copyright © 2019 The Owlcroft Company
(excepting quoted material, which is believed to be Fair Use).
This web page is strictly compliant with the W3C (World Wide Web Consortium) Extensible HyperText Markup Language (XHTML) Protocol v1.0 (Transitional) and the W3C Cascading Style Sheets (CSS) Protocol v3 — because we care about interoperability. Click on the logos below to test us!

This page was last modified on Friday, 6 December 2019, at 9:32 pm Pacific Time.
---