Owing to the screen size of your device, you may obtain a better viewing experience by rotating your device a quarter-turn (to get the so-called "panorama" screen view).
That Useful Wine Site
Search, or just roll your cursor over the colored boxes farther below.

(Google Searchbox will appear here.)
Advertisements appear before actual Search results;
click the "x" to dismiss Search-results block.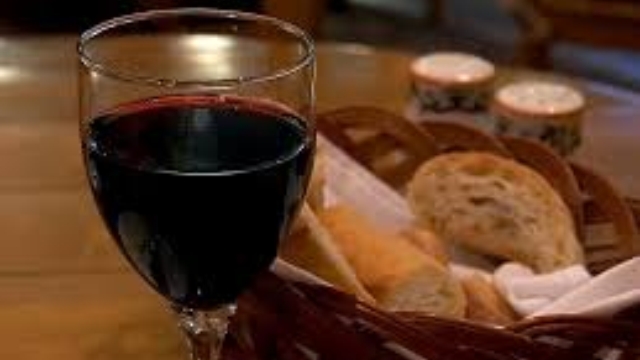 Advertisement:
Site navigation:
Advertisement:
Site navigation:
The Furmint Grape
(Synonyms: Bijeli, Edler Weisser, Gelber Furmint, Mislovai, Mosler, Moslovac, Posip, Sauvignon vert, Sipon, Tokay, Tokayu, Tokayer, Zapfner)
Background
Furmint is a white-wine grape originating in Hungary (though perhaps brought there many centuries ago from the Piedmont region of Italy). It is not infrequently used to make a usually monovarietal dry table wine (though sometimes it is blended with Hárslevelü and Sárga Muskotály), but most consider its best and highest use to be in the famed dessert wine Tokay (often spelt Tokaji), and it is that use that makes it generally considered one of the dozen and a half or so of world-class white-wine grapes (those in boldface in the varietals list to the left of the page). Today, production remains centered in Hungary, but also extends to Slovakia and Austria and a few other locales in the same general region. Most dry Furmint today comes from the Somló region (in northwest Hungary).
The grape is naturally a very high-acid and high-sugar one (as is normal for grapes often used for dessert wines). As a dry table wine, it has the potential to make wines of some power and complexity; notable flavor elements usually associated with Furmint wines are smoke, lime, and pear. As a dessert wine, it has those qualities plus many others: often cited are marzipan, blood orange, apricots, barley sugar,tobacco, tea, cinnamon, and even chocolate. (Per Oz Clarke.) Tokay being so eminent a wine, Furmint as a table wine had almost vanished till its revival in that use in recent years. As the world market is exposed to dry Furmint, it is reasonable to expect that the demand for it will rise significantly, considering its positive atributes. (On this site, we deal only with Furmint as a table-wine grape.)
Factoid: Furmint tends to be confused in the literature with several other grapes, notably Sauvignon Vert, Poŝip, and Grasă de Cotnari; some of the alternate names are really different grapes, but some alternate names for different grapes are also names used for Furmint. It's a mess.
Some Furmints to Try
(About this list.)
For a Splurge
We found no dry Furmint wines enough better than those listed above as to justify a "splurge" price.
---
This site is one of The Owlcroft Company family of web sites. Please click on the link (or the owl) to see a menu of our other diverse user-friendly, helpful sites.
Like all our sites, this one is hosted at the highly regarded Pair Networks, whom we strongly recommend. We invite you to click on the Pair link or logo for more information on hosting by a first-class service.
(Note: All Owlcroft systems run on Ubuntu Linux and we heartily recommend it to everyone—click on the link for more information).
All content copyright © 2023 The Owlcroft Company
(excepting quoted material, which is believed to be Fair Use).
This web page is strictly compliant with the W3C (World Wide Web Consortium) Extensible HyperText Markup Language (XHTML) Protocol v1.0 (Transitional) and the W3C Cascading Style Sheets (CSS) Protocol v3 — because we care about interoperability. Click on the logos below to test us!

This page was last modified on Saturday, 30 October 2021, at 11:26 pm Pacific Time.
---