Owing to the screen size of your device, you may obtain a better viewing experience by rotating your device a quarter-turn (to get the so-called "panorama" screen view).
That Useful Wine Site
Search, or just roll your cursor over the colored boxes farther below.

(Google Searchbox will appear here.)
Advertisements appear before actual Search results;
click the "x" to dismiss Search-results block.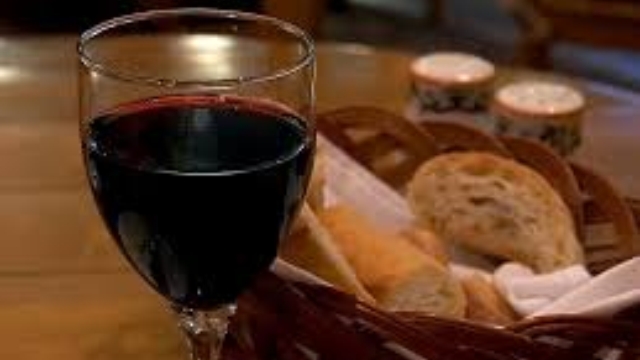 Advertisement:
Site navigation:
Advertisement:
Site navigation:
The Vranac Grape
About Vranac
(Synonyms: Vranac Crmnichki, Vranac Crni, Vranac Prhljavac, Vranec.)
Background
Vranac is a red-wine grape originating in Montenegro, and still primarily produced there, though there are also significant amounts made in Macedonia, Serbia, and Kosovo; it is (obviously) one of the most important varieties in that wine-conscious region. (Montenegro is a small but interesting country in the Balkans, fronting on the Adriatic Sea across from Italy.) It seems to be a quite ancient variety, and is involved genetically with several other notable grapes, from Zinfandel to Plavac Mali.
Vranac wines are big boys: full-bodied, deep colored, quite tannic, and with high alcohol levels—but, interestingly enough, rather soft acidity. The palate is typically a mix of dark-red and black fruit flavors, usually intense. Because there are numerous clones of the type (owing to its long history), work is still in progress—as modern winemaking techniques have taken hold—to identify the best of those clones.
There does seem to be some differentiation in winemaker styling as between Vranecs made in Macedonia and Vranacs (note the spelling difference) made in Montenegro: the former tend to be bigger and rich, rather like some American Zinfandels; the latter are less aggressive and more disciplined, rather like many of the reds made just a hop and a skip across the Adriatic, in Italy.
Factoid: The name Vranac translates to "black stallion".
Some Vranacs to Try
(About this list.)
Another decent variety losing ground in the U.S. owing to little interest, falling critic ratings, ever-shrinking availability, and rising prices. We used to list our nominal quota of five suitable candidate wines with ease; now we're down to just a couple. Sigh.
In looking up these wines, remember that some spell it as Vranac and others as Vranec. Search engines don't always catch the one from the other.
For a Splurge
We could find no reasonably available Vranac wines better enough than those listed above as to justify a "splurge" price.
---
This site is one of The Owlcroft Company family of web sites. Please click on the link (or the owl) to see a menu of our other diverse user-friendly, helpful sites.
Like all our sites, this one is hosted at the highly regarded Pair Networks, whom we strongly recommend. We invite you to click on the Pair link or logo for more information on hosting by a first-class service.
(Note: All Owlcroft systems run on Ubuntu Linux and we heartily recommend it to everyone—click on the link for more information).
All content copyright © 2023 The Owlcroft Company
(excepting quoted material, which is believed to be Fair Use).
This web page is strictly compliant with the W3C (World Wide Web Consortium) Extensible HyperText Markup Language (XHTML) Protocol v1.0 (Transitional) and the W3C Cascading Style Sheets (CSS) Protocol v3 — because we care about interoperability. Click on the logos below to test us!

This page was last modified on Saturday, 30 October 2021, at 11:26 pm Pacific Time.
---