Owing to the screen size of your device, you may obtain a better viewing experience by rotating your device a quarter-turn (to get the so-called "panorama" screen view).
That Useful Wine Site
Search, or just roll your cursor over the colored boxes farther below.

(Google Searchbox will appear here.)
Advertisements appear before actual Search results;
click the "x" to dismiss Search-results block.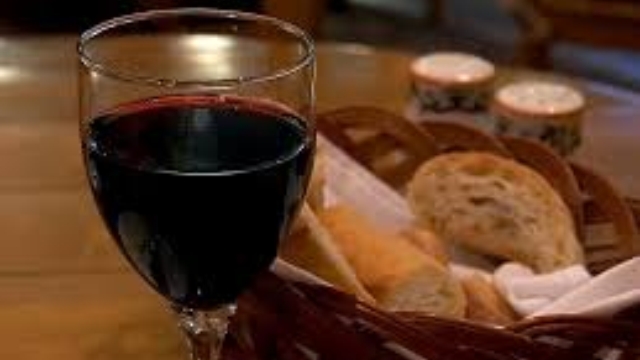 Advertisement:
Site navigation:
Advertisement:
Site navigation:
The Chardonnay Grape
About Chardonnay
(Synonyms: Aubaine, Auvernat, Auxerrois, Auxois, Beaunois, Chaudenay, Clävner, Clevner, Gamay Blanc, Luisant, Melon à Queue Rouge, Melon D'Arbois, Obaideh, Pinot Blanc Chardonnay, Pinot Chardonnay, Wais Edler, Waiser Clevner)
Background
Chardonnay is a white-wine grape originating in the Burgundy region of France, but now grown practically everywhere in the world where wine grapes can be grown at all. It is more widely planted than any other white-wine grape except the low-grade Airén of Spain. It is probably the foremost white in popularity, having soared to a dominant role in the 1980s to become, for novice wine drinkers, virtually a synonym for "white wine". It is widely considered one of the dozen and a half or so "Noble wine grapes" of the world, and was one of the three white-wine grapes on the original short list.
While Chardonnay certainly can and often does produce some of the world's finest wines, its stupendous popularity inevitably brought a tidal wave of inexpensive plonk, which severly dampened the grape's reputation. That, and its eclipsing of many excellent but less-well-known regional wines—as planters adapted to the world market by tearing out such less-known grapes and replanting in chardonny—produced in the mid-1990s, a distinct backlash against the grape, sometimes called the "ABC Movement" (Anything But Chardonnay). Chardonnay today retains a very strong position, but no longer so completely dominates white wine.
(This is illustrated by the continuing fame of a quotation from noted wine writer Oz Clarke, describing Chardonnay as "…the ruthless coloniser and destroyer of the world's vineyards and the world's palates." Others have expressed similar feelings about not just Chardonnay, but all the so-called "international varieties".)
American wine drinkers are generally familiar with the Burgundian style of Chardonnay, which also dominates most New World vinification of the grape: put through malolactic fermentation (which produces distinctly buttery overtones and a fruity quality) and heavily (not a few think excessively) oaked. Much less familiar in the New World is the Chablis style (it is arguable that most casual wine drinkers are unaware that "Chablis" is 100% Chardonnay), typically without malolactic or oak, which produces a wine that emphasizes minerality, a vaguely citrus quality, and a sense of "leanness". (The Mâcon region also produces many unoaked Chardonnays, many at value prices.)
(Actually, it"s much more complicated than that as to what malolactic fermentation does or does not accomplish; check out the back-and-forth expert comments at The Gray Report.)
In either of those two styles, Chardonnay is well capable of producing magnificent and distinctive wine. But the two are so different that one must almost think of them as two separate wines. Chardonnay grapes are actually surprisingly neutral in flavor, and acquire most of their characteristics from the vinification process; they are said to also be especially good at transmitting terroir, a distinctive taste derived from the soil and climate in which they grew. As you will see from some of the descriptions below, though there are general styles, in truth Chardonnay wines can be pretty much anything the vintner wants to make them as.
Factoid: half a century ago, when Chardonny was rising in renown, it was commonly known in the U.S. as "Pinot chardonnay".
Some Chardonnays to Try
(About this list.)
The idea of making a list of actually decent or better Chards each reasonably available at $20 or under may seem like a crazy fool's errand, but we persevered—and it took a lot of perseverence!—and were able to come up with what we think are sound candidates meeting our criteria. (We even found some "splurge" wines actually priced at less than the GNP of a small nation.)
Because Chardonnay produces such diverse wines, we have tried to at least distinguish between oaked and unoaked samples. It was, unsurprisingly, rather easier to fill out the "oaked" list, becaue Chablis and Chablis-like wines are thoroughly fashionable and thus thoroughly expensive if any good (and, too often, even when not too good).
Oaked Chardonnays
For a Splurge
---
Unoaked Chardonnays
Domaine du Colombier Chablis
(This is their standard Chablis bottling; do not confuse it with their Petit Chablis—listed below—or any of their other bottlings: 1er Cru, Grand Cru, or Vielles Vignes.)
• This wine's Wine Searcher "Reviews" page.
• This wine's CellarTracker review pages.
• Retail offers of this wine listed by Wine Searcher.
• Retail offers of this wine listed by 1000 Corks.
For a Splurge
Our nomination is the Domaine du Colombier Bougros Chablis Grand Cru, which has modest but sufficient availability and retails for about $44 to $80. It actually sees some slight oaking, but consensus is that it is indetectible as such in the wine, making it effectively unoaked.
• This wine's Wine Searcher "Reviews" page.
• This wine's CellarTracker review pages.
• Retail offers of this wine listed by Wine Searcher.
• Retail offers of this wine listed by 1000 Corks.
Colombier+Bougros
---
This site is one of The Owlcroft Company family of web sites. Please click on the link (or the owl) to see a menu of our other diverse user-friendly, helpful sites.
Like all our sites, this one is hosted at the highly regarded Pair Networks, whom we strongly recommend. We invite you to click on the Pair link or logo for more information on hosting by a first-class service.
(Note: All Owlcroft systems run on Ubuntu Linux and we heartily recommend it to everyone—click on the link for more information).
All content copyright © 2023 The Owlcroft Company
(excepting quoted material, which is believed to be Fair Use).
This web page is strictly compliant with the W3C (World Wide Web Consortium) Extensible HyperText Markup Language (XHTML) Protocol v1.0 (Transitional) and the W3C Cascading Style Sheets (CSS) Protocol v3 — because we care about interoperability. Click on the logos below to test us!

This page was last modified on Saturday, 30 October 2021, at 11:26 pm Pacific Time.
---