Owing to the screen size of your device, you may obtain a better viewing experience by rotating your device a quarter-turn (to get the so-called "panorama" screen view).
That Useful Wine Site
Search, or just roll your cursor over the colored boxes farther below.

(Google Searchbox will appear here.)
Advertisements appear before actual Search results;
click the "x" above to dismiss Search-results block.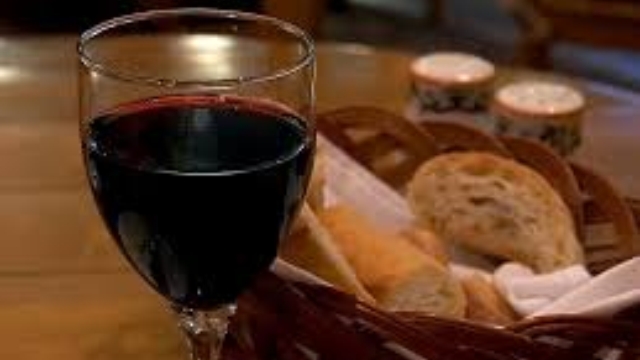 Advertisement:
Site navigation:
Advertisement:
Site navigation:
The Malbec Grape
(Synonyms: Agreste, Auxerrois, Auxerrois De Laquenexy, Auxerrois Des Moines De Picpus, Auxerrois Du Mans, Balouzat, Beran, Blanc De Kienzheim, Cahors, Calarin, Cauli, Costa Rosa, Côt, Cot A Queue Verte, Cotes Rouges, Doux Noir, Estrangey, Gourdaux, Grelot De Tours, Grifforin, Guillan, Hourcat, Jacobain, Luckens, Magret, Malbek, Medoc Noir, Mouranne, Navarien, Negre De Prechac, Negrera, Noir De Chartres, Noir De Pressac, Noir Doux, Nyar De Presak, Parde, Périgord, Pied De Perdrix, Pied Noir, Pied Rouge, Pied Rouget, Piperdy, Plant D'Arles, Plant De Meraou, Plant du Lot, Plant Du Roi, Prechat, Pressac, Prunieral, Quercy, Queue Rouge, Quille De Coy, Romieu, Teinturin, Terranis, Vesparo.)
Malbec is a red-wine grape most associated with the Bordeaux region of France, but now also widely grown world-wide, most especially in Argentina, where it is considered that nation's "signature" varietal, and it is now also much grown in Chile. In France itself, Malbec, while present throughout Bordeaux (where it is a permitted ingredient in all Bordeaux red blends), is mainly grown in the Cahors region. Ironically, the evidence suggest that the grape, under the still-common synonym of Côt, originated in Burgundy. It is today surging in popularity (and runs the risk of being a "fad" wine, like Grüner Veltliner for whites).
The wines of Malbec are not drastically dissimilar to the other Bordeaux reds (especially Cabernet Sauvignon and Cabernet Franc, though also Merlot for younger Malbecs). In Bordeaux blends, Malbec adds darkness of color, tannins, and a distinctive plummy flavor. When bottled as a monovarietal, it produces very inky-dark wines of an intense nose and flavor, rich and fruity in nature. They are characterized by the typical dark-red fruit flavors, ranging down to plum, damson, and even raisin. There are overtones of other sorts, from leather and tobacco to herbs (even, some say, garlic). Malbec, however, can usually be picked out from the other Bordeaux by its sharpness, though poorer specimens, typically from warmer areas, can tend to be feeble and flabby.
Of the French renditions, those from Cahors are much preferred, the more generic Bordeaux renditions being somewhat softer and, as Jancis Robinson put it, "rustic" (a Cahors red must by law be at least 70% Malbec. Argentine Malbecs can be quite good but, despite their eminent reputation, if grown in warmer regions, somewhat pallid and weak shadows of good Malbec; good Argentine Malbecs tend to be less aggressively tannic and powerful—more "plush", as some say—than Cahors renditions (it is considered possible that Argentine Malbec vines are of different clones than French). The best Argentine malbec is said to be that from high-altitude plantings, notably those in Mendoza (the Luján de Cuyo and the Uco Valley districts). Malbec is also successful in other cool-climate growing regions, such as Washington State. Chilean Malbec from Chile's Central Valley wine region are less like Argentine wines and more like Cahors styling, generally being more tannic than their Argentine counterparts.
If you only became aware of Malbec from the skyrocketing popularity of Argentine bottlings, you need to be aware that there is now a major renaissance going on in Cahors, the historical home of Malbec (where till recently it was known as Auxerrois, and once as Côt). Centuries ago one finds frequent references to "the black wines of Cahors", and today's marketing slogan—a catchy one indeed—is "The black is back!" Cahors will never come remotely close to the production levels of the larger South American wineries, whose output is on a level with the Gallo Brothers, but they have a product and a message.
Modern Cahors is, however, experiencing an identity problem. They want to ride the wave of popularity for Malbec that Argentina has generated, but the vintners seem unsure which way to jump: make Malbecs that emulate the popular Argentine types, meaning softer, fruitier, and above all more immediately accessible (lower tannins); or emphasize the traditional and rather different old Cahors style of huge, powerful, tannic monsters that need some years of bottle age to get round the rough edges. Nowadays, one can find not a few examples of both kinds out there, so do not assume that a Cahors red is necessarily much different from an Argentine one; it may be much the same, or it may be wildly different. You need to know which kind you're seeking and which kind a given wine is if you are to avoid disappointment (not to say actual shock). Note: Cahors reds almost invariably want a lot of aeration prior to serving: decanting some hours ahead of time is frequently recommended.
Factoid: "Auxerrois" and "Côt" are nothing: Malbec has had, in its time, over a thousand different synonym names.
(About this list.)
There are tons of Malbecs available, and not a few, especially the South American ones, are quite inexpensive. Many of them come with someone's enthusiastic recommendation, so the chief problem was to find some consensus choices.
We wanted to present two distinct lists, one of South American bottlings and one of Cahors bottlings; in the latter, we wanted to keep to Cahors wines of the "real" Cahors style, not imitations of the Argentine "international" style, so that you could sample the distinct differences. But at the prices we deal with (under $20), all you get is "entry-level" Cahors, which tend (for saleability) toward the globally popular softer Argentine style; thus, we reluctantly gave up on that, rather than list only so-so wines just for inclusiveness.
We wanted to also include some Washington State Malbecs, as they are said to be quite good, but there again it was a price wall: there seem no respectable Washington Malbecs below about $25, and most of the recommended ones are a deal more. Well, here are the lists, and we don't think you can go wrong with them.
The quotations below are excerpts; we strenuously urge you to click on the green diamond

♦

symbol by each quoted review to see the full article.
(Sometimes Anglicized to "Alta Collection".)
• Retail offers of this wine listed by 1000 Corks
• Retail offers of this wine listed by Wine Searcher
• This wine's CellarTracker review pages.
• This wine's Wine Searcher "Tasting Notes" page.
Some quotations and facts about this wine:
♦
A soft and silky red with violet, berry and dark fruits on the nose and palate. Full body, fine tannins and a flavorful finish. Extremely well craft with elegance and style. Made from high vineyards in Uco Valley with consulting enologist from Bordeaux Jean-Claude Berrouet. Drink or hold [2013 vintage]. 95 points. James Suckling, May 2015]
♦
Zesty and full of dried berry, mincemeat and dark currant flavors, framed by intense Asian spice notes. Offers plenty of smoky accents and hints of bittersweet chocolate on the finish. Drink now through 2018 [2013 vintage]. (
Wine Spectator
Web, 2016]
♦
Mocha nose with some excitement. Good, tightly laced stuff with masses of flavour and attractive texture and life. Great balance. Wonderful freshness on the finish - health juice! [Jancis Robinson]
♦
This opaque Malbec smells grapy, with foxy animal notes mixed in. Flush on the palate, but with abrasive tannins, this tastes like it smells: grapy blackberry with herbal notes and mild toast make up the flavor profile. A dark, blackened finish is big and spicy more than fruity and refined. 88 points.
♦
This is a silky and delicate wine with wonderful depth of fruit and aromas of black fruits, black pepper, tangerine skin and even flint. Superbly refined tannins deliver a sexy texture plus a bright and minerally finish.
♦
Nicely packed and generous in fruit, the ic and brightly-stylish '12 Tapiz Malbec exhibits red and black fruit, with earth and leather on the palate; fine, long finish. 91 points. [Wilfred Wong]
(Another of the numerous Catena Malbecs.)
• Retail offers of this wine listed by 1000 Corks
• Retail offers of this wine listed by Wine Searcher
• This wine's CellarTracker review pages.
• This wine's Wine Searcher "Tasting Notes" page.
Some quotations and facts about this wine:
♦
The nose is full of violets and black cherries, and is quite perfumed. The palate has lively acidity that makes it extremely fresh, long, pleasant and easy to dink, and it cleanses your palate with the mineral-driven finish. A textbook Malbec to buy by the case. 91 points. [
Wine Advocate
]
♦
Ripe borderline raisiny aromas include earth, cedar and graphite scents. This is concentrated, grabby and fully extracted. Flavors of jammy black fruits blend with spicy saucy notes prior to a finish with flavors of tomato, herbs, salt and gamy meat. Firm acidity guarantees this will last at least another five years before falling off. 90 points.
♦
The wine opens with aromas of graphite, crushed spring flowers, and red cherry. There are flavors of milk chocolate, anise, creme de cassis and espresso. Delicious and open wine that's approachable young. 91 points.
♦
Full of rich, dark fruit—blackberry, boysenberry, Mission figs and black plums—the Malbec had a supple texture and a core of minerality and vibrant acidity that led into the lingering finish, where smoky, savory herb, pepper and baking spice notes came out. On its own, the finish was more pure fruit-driven and the tannins more prominent, but with the food, the red's complex nuances, such as hints of fine pipe tobacco, became more distinct. I gave it 91 points…
♦
A blend from two lots. Delightfully aromatic with lovely floral notes and some meaty spiciness in the background. Pure and elegant. The palate is concentrated and smooth with fresh dark fruits and brilliant balance. Fantastic stuff with real definition and purity. 94 points.
♦
Elegant and powerful at the same time—plush, supple and noble—flavors of blackberry, cherry, currant, and dark chocolate, espresso and mint coat the mouth and enliven the senses, taking you to a rustic plain, high on a mountain, which is where the fruit for this wine is grown. So rich yet quiet in demeanor and confident in its purity. This is a patient and earnest and reflective person's Malbec.
(Beware: also sometimes identified as "Reservado".)
• Retail offers of this wine listed by 1000 Corks
• Retail offers of this wine listed by Wine Searcher
• This wine's CellarTracker review pages.
• This wine's Wine Searcher "Tasting Notes" page.
Some quotations and facts about this wine:
♦
This one is spectacular. It had among the deepest colors, with an opaque hue right through to the rim. Fermented at relatively cool temperatures, the nose expresses essence of black raspberry, licorice and road tar. The rich raspberry follows through on the palate, along with delicate herb, roasted pepper, and coffee like notes. Superbly balanced, lingering and very youthful, a memorable wine…
♦
[G]ood bright ruby-red. Captivating aromas and flavors of blackberry, blueberry, and "mocha" oak, plus a hint of figs. Densely packed, fresh and intense, offering very good extract and life in the mouth. Sweet, lush and seamless...it finishes even and long, with supple, building tannins, fruit and a note of oak and no rough edges. Classy and satisfying. 91 Points. [Steven Tanzer]
♦
Liquorious aromas, smooth and delicious texture and a spicy cola finish with very suave tannins. It's a sexy style that's great with beef and chimichurri.
♦
This breathes alcohol and raisiny aromas, while baked flavors of prune and raisin come with accents of licorice and mint. The finish is stewy in flavor, with a lot of oak and weight. 83 points.
♦
The 2012 Reserva Malbec showed much better than the Estate Malbec, with its nose of crushed violets, raspberries and sweet spices, a fresh and clean palate, feeling supple and elegant, with a good finish. It is obviously very young but seems to have the balance and acidity to develop nicely. 89 points. [
Wine Advocate
, April 2014)
(This is
not
the "Gran Reserva".)
• Retail offers of this wine listed by 1000 Corks
• Retail offers of this wine listed by Wine Searcher
• This wine's CellarTracker review pages.
• This wine's Wine Searcher "Tasting Notes" page.
Some quotations and facts about this wine:
♦
Black cherry, blackberry and marzipan aromas are full, lusty and inviting. This has a chewy, full-bodied and layered mouthfeel to go with the dark-fruit flavors that are aided by spice notes. A peppery chocolaty finish is solid, ripe and friendly. 91 points.
♦
"The 2014 Malbec Reserva had a note of smoky bacon that made me think of a Northern Rhône. 60% of the wine matured in French oak for one year. There are plenty of notes of licorice and ripe plums with hints of violets. The palate is medium to full-bodied with grainy, slightly dusty tannins. It is a ripe, juicy Malbec. 90 points. [
Wine Advocate
]
♦
Vistalba Malbec tends to be round and plush in style, and that's the case here, but this is not a heavy wine. Notes of pepper spice, clove and violet are intertwined with the succulent dark berry fruit and toasty, yet refined oak. This is a beautifully judged wine with texture to spare. 94 points. [Tim Atkin, MW]
♦
From Las Compuertas, one of the highest and coolest points in Luján de Cuyo, this malbec shows the depth of flavor that can come from centenarian vines—these were planted in 1908. It's almost bloody in character, with profound red fruit flavors and a supple, tender texture. 92 points. [
Wine & Spirits
]
♦
Burnt caramel and prune dominate the nose of this elegant wine, which develops further prune flavor in the mouth while stopping short of excessive sweetness. The taste spreads generously, without being syrupy, and the finish is perfectly clean – overall, a very classy old school malbec. 90 points. [
Argovino
, January 2014]
♦
It has a very intense bouquet with a taste of red fruit and good balance.
♦
From the first pour, I noticed a bouquet of dark cherry. The colour was clear with a ruby vibe, with a light viscosity after the swirl. Flavours were of stewed plum, liqourice, and light tobacco. Any spice I tasted became more prevalent after I paired it with a salty, light cheese. I thought I tasted cinnamon but it was savory, not sweet (the cheat sheet describes it as 'pungent') so I'll go with it. 😄 It seemed to me to have medium tannin, meaning that it didn't make my mouth feel too dry, not as dry as, say, a Cab Sauv. This was a very pleasurable wine…
(Don't confuse this with their basic bottling; this is the "Selección" bottling.)
• Retail offers of this wine listed by 1000 Corks
• Retail offers of this wine listed by Wine Searcher
• This wine's CellarTracker review pages.
• This wine's Wine Searcher "Tasting Notes" page.
Some quotations and facts about this wine:
♦
Big peppery, floral, black cherry, tobacco leaf nose with a meaty, roasted mushroom, chocolate undercurrent. Ripe, round, rich, supple palate with good balance. Peppery, savoury, smoky, vanilla, chocolate, tobacco leaf, plum, cedar, barnyard flavours. A bit warm but ready to drink with attractive fruit.
♦
Selección is proving itself to be a consistent modern Malbec (the last four vintages have rated 89 or 90 points). This rendition shows graphite, inky berry notes and savory spice aromas such as cumin and cardamom. It's rich and full bodied, with tobacco, coconut and baked plum and berry flavors. A smooth finish is neither tannic nor overpowering. 90 points.
♣ Wine Advocate (31 October 2012), 91 points.
♣ Wine Spectator (15 November 2008), 90 points.
♦
The 2010 Alamos Seleccion Malbec is from the San Carlos region in the Uco Valley, undergoing malolactic fermentation in oak barrels and raised for 12 months in French and American oak. It has a very elegant bouquet with maraschino cherries, blueberry, cassis and violets akin to a fragrant Syrah. The palate is full-bodied with grippy tannins, layers of mineral-rich dark berry fruit and a very poised, composed finish that delivers waves of blackberry and balsamic-tinged cherries. This is a very impressive Malbec with "chutzpah."
♦
Round and fleshy, with enticing spice, blueberry, fig and boysenberry flavors backed by hints of fruitcake and melted licorice. Stays fresh and vivid on the finish, with a lingering mocha hint.
♦
The Alamos label is the "value line" from Nicolas Catena, whose wines have risen in popularity over the past 20 years. This particular Seleccion comes from 50% Catena Estate grapes and 50% sourced from local growers, all from higher elevation vineyards in Mendoza, Argentina. Dark purple in the glass and you can sense the use of new oak right away. Nice spice, smoke and black fruit qualities with good acidity and ripe but not aggressive tannins. Well balanced and structured but missing a finish. We paired it with a homemade vegetarian Bolognese sauce, and for $12 it's hard to do much better. 2.5 Stars.
♦
If you enjoy wines with the sweet ripeness of black fruit, the type of wines that offer the kind of full-bodied intensity and depth of flavor that is right at home in a steakhouse, this malbec is one of the better representatives of the style.
♦
Rich and vinous, with ripe blackberry reduction, raspberry and dark plum notes backed by game and underbrush hints. Fine tannins and dark minerality emerges on the broad finish.
♦
Subdued ripe plum aroma. Dry and spicy cassis jam flavours, nice length, leathery and well-balanced tannins, very nice.
♦
A terrific Malbec from Bodega Catena Zapata with aromas of blackberry, violets, and spice. The flavors are nicely layered, and include black cherry, fennel, and more violets along with a pleasant leathery note. Satiny tannins and refreshing acidity round out this wine. Excellent QPR for this unusually complex bottling under $20.
(This is
not
the "Gran Reserva".)
• Retail offers of this wine listed by 1000 Corks
• Retail offers of this wine listed by Wine Searcher
• This wine's CellarTracker review pages.
• This wine's Wine Searcher "Tasting Notes" page.
Some quotations and facts about this wine:
♦
Full red with ruby highlights. Blackberry, mocha and coffee on the nose, plus a hint of licorice pastille. Silky-smooth and sweet, even thick, but with enticing floral lift to the very ripe flavors of cherry, currant and mocha. Finishes with broad, sweet, building tannins and noteworthy richness. (I should note that an earlier sample of at least equal quality seemed much more tightly wound and primary, and showed a cooler character to its fruit. Its tannins were very suave, but this sample's clarity and energy suggested that it will need a couple years of additional cellaring.) 90 points. [Antonio Galloni,
Vinous
]
♦
This is seamless with extremely fine tannins and gorgeous subtle dark fruits with black licorice. Hints of nuts too. Drink or hold. 92 points. [James Suckling]
♦
The 2012 Malbec Reserva is quite dark-colored and concentrated offering aromas of ripe plums, cherries and violets plus a pinch of spices. The palate is soft, with good concentration and polished tannins, less powerful than you'd expect for the nose. [
Wine Advocate
, August 2015]
♦
Warm, earthy, jammy berry aromas are oaky and bring a note of latex into the fold. This chunky Malbec is tannic and grabby, with oaky flavors of black plum and vanilla set against herbal undertones. Spice, chocolate, carob and drawing tannins create a bold but rough finish. 88 points.
♦
Vibrant aromas of berries, flowers and herbs with a surprisingly fresh mineral note. Impeccable precision here with layers of dark fruit flavours complemented by well-integrated oaky taste. Chalky tannins and fresh acidity serve to frame the generous fruits. A pure Altamira Malbec with an endless finish. 95 points. [
Decanter
World Wine Awards, 2016]
♦
Intense purplish color with hints of red. Very expressive, revealing a floral and red fruit profile of violet, raspberry and cherry, with marked aromas of toasted coffee and chocolate. Characterized by a broad and sweet mouthfeel, delicate tannins add finesse to this great Malbec.
For a Splurge
---
This site is one of The Owlcroft Company family of web sites. Please click on the link (or the owl) to see a menu of our other diverse user-friendly, helpful sites.
Like all our sites, this one is hosted at the highly regarded Pair Networks, whom we strongly recommend. We invite you to click on the Pair link or logo for more information on hosting by a first-class service.
(Note: All Owlcroft systems run on Ubuntu Linux and we heartily recommend it to everyone--click on the link for more information).
All content copyright © 2019 The Owlcroft Company
(excepting quoted material, which is believed to be Fair Use).
This web page is strictly compliant with the W3C (World Wide Web Consortium) Extensible HyperText Markup Language (XHTML) Protocol v1.0 (Transitional) and the W3C Cascading Style Sheets (CSS) Protocol v3 — because we care about interoperability. Click on the logos below to test us!

This page was last modified on Sunday, 8 December 2019, at 4:57 pm Pacific Time.
---