Owing to the screen size of your device, you may obtain a better viewing experience by rotating your device a quarter-turn (to get the so-called "panorama" screen view).
That Useful Wine Site
Search, or just roll your cursor over the colored boxes farther below.

(Google Searchbox will appear here.)
Advertisements appear before actual Search results;
click the "x" to dismiss Search-results block.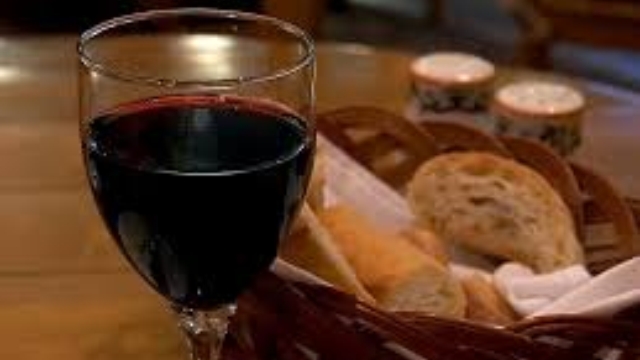 Advertisement:
Site navigation:
Advertisement:
Site navigation:
The Zierfandler Grape
About Zierfandler
(Synonyms: Cilifai, Cilifan, Cirfandli, Cirifai, Cirifai Piros, Cirifan, Gumpoldskirchener, Gumpoldskirchener Spätrot, Gumpoldskirchener Spätroth, Kesoei Piros, Kirmizi Zierfahndler, Nemes Cirfandli, Piros Cirfandli, Piroscirfandli, Raifler, Reifler Rot, Roter Raifler, Roter Reifler, Roter Zierfandler, Roth Hensch, Rother Raifler, Rother Zierfahndler, Rothhinschen, Rothreifler, Rotreifler, Rubiner, Spätrot, Zerjavina, and Zierfandler Rot.)
Background
Zierfandler is a white-wine grape originating in Austria's Thermenregion, just south of Vienna, and that region remains the source of virtually all Zierfandler. The grape is believed to be a naturally occurring cross; it is not recent, but neither is it antique.
Made as a table-wine monovarietal, Zierfandler produces big, strongly flavored wines with "exotic" aromas; they are characterized by high acid levels, which implies good aging potential. (It also implies that they can be made into good-quality dessert wines, and indeed they are.) The table wines made with Zierfandler may be monovarietal, but it is also common to find them blended with Rotgipfler
Factoid: Zierfandler may have been the source for the name used in the U.S. for what was recently found to be the Italian variety Primitivo, that name being Zinfandel; as the grapes (and their wines) are very different, the suspect is some mis-labelled vines shipped from Austria around 1820. (That presumes "Zinfandel" to be a corruption of tzinifándli—or czirifandli—a Hungarian name for Zierfandler.)
Some Zierfandlers to Try
(About this list.)
This is yet another good-quality wine with few good s[ecimens that are both reasonably priced and reasonably available in the U.S. In fact, we found but one: and here it is.
For a Splurge
Our nomination is the Stadlmann "Mandel-Höh" Zierfandler, which retails for from about $28 to $44. Note that this is neither their Auslese nor their Trockenbeerenauslause "Mandel-Höh" bottling (those are sweet).
• This wine's Wine Searcher "Reviews" page.
• This wine's CellarTracker review pages.
• Retail offers of this wine listed by Wine Searcher.
• Retail offers of this wine listed by 1000 Corks.
---
This site is one of The Owlcroft Company family of web sites. Please click on the link (or the owl) to see a menu of our other diverse user-friendly, helpful sites.
Like all our sites, this one is hosted at the highly regarded Pair Networks, whom we strongly recommend. We invite you to click on the Pair link or logo for more information on hosting by a first-class service.
(Note: All Owlcroft systems run on Ubuntu Linux and we heartily recommend it to everyone—click on the link for more information).
All content copyright © 2023 The Owlcroft Company
(excepting quoted material, which is believed to be Fair Use).
This web page is strictly compliant with the W3C (World Wide Web Consortium) Extensible HyperText Markup Language (XHTML) Protocol v1.0 (Transitional) and the W3C Cascading Style Sheets (CSS) Protocol v3 — because we care about interoperability. Click on the logos below to test us!

This page was last modified on Sunday, 14 November 2021, at 4:47 am Pacific Time.
---