Owing to the screen size of your device, you may obtain a better viewing experience by rotating your device a quarter-turn (to get the so-called "panorama" screen view).
That Useful Wine Site
Search, or just roll your cursor over the colored boxes farther below.

(Google Searchbox will appear here.)
Advertisements appear before actual Search results;
click the "x" above to dismiss Search-results block.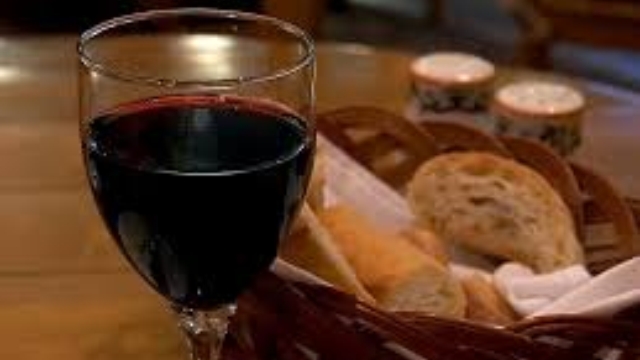 Advertisement:
Site navigation:
Advertisement:
Site navigation:
The Loureiro Grape
(Synonyms: Arinto, Branco Redondo, Branco Redondos, Dorado, Dourada, Dourado, False Pedro, Gallego Dourado, Loeireiro Blanco, Loureira, Loureiro Blanco, Marques, Marquez, Rutherglen Pedro.)
Loureiro is a white-wine grape originating in the Iberian peninsula (possibly originating in the valley of the River Lima), where it is today grown mostly in Portugal (in the Minho region, at the north of the land), but also in Spain (in the Galicia region, which adjoins Minho), where it is called "Loureira".
It is not well known under its proper names, but is famous world-wide as the wine "Vinho Verde". (The name "Vinho Verde" does not refer to the color of the wine, but to its freshness, in the sense that "green" means young; there are actually red "Vinho Verde" wines.) Loureiro is often bottled as a monovarietal, but also frequently blended, especially with Treixadura/Trajadura.
Loureiro suffers in reputation because the wines made from it are almost invariably quite inexpensive, and what is low in cost is rarely valued much. Vinho Verde wines are dismissively referred to as "summer sippers" or "poolside wines". Now they may work well enough as such things, and certainly not every Loureiro-based wine is a wonder and a marvel; but well-made Loureiro wines—and there are a lot of them—definitely reward attention paid to them, and are definitely serious drinking.
The grape's name derives from the name of the laurel bush, and its scent and flavor is indeed reminescent of laurel (think "bay leaf")—indeed, "aggressively" flavored and scented in some cases (which is A Good Thing). It is distinctive and interesting. In addition to the dominant laurel quality, Loureiro wines usually also show both citrus and clear mineral flavors, making them quite a flavor package. Loureiro wines also typically exhibit keen acidity, giving them zest, plus making them good with many foods.
Some Loureiro-based wines exhibit a trace of petillance—a faint trace of "fizziness" from dissolved carbon dioxide. Traditionally that CO2 was a byproduct of the fermentation, but nowadays it is often deliberately injected to make a more "interesting" wine. Some like it, some don't, and most don't care much one way or the other. Just don't be surprised by an occasionally sense of "spritz" in a Loureiro. (Some feel that adding a little CO2 reduces the chances of unwanted bottle oxidation, to which Loureiro is said to be prone.)
One does have to be wary of Vinho Verde that is made to conform to the popular image of a lightweight "sipper" (though even those are often quite flavorful), but with a little care, there is lots of fine enjoyment to be had. To repeat, then: Loureiro wines are often serious, excellent wines worthy of slow and careful imbibing.
Factoid: Loureiro is often called by misleading names, from Arinto to Moscatel. Caveat emptor.
(About this list.)
While there are lots of inexpensive Vinho Verde wines out there, by no means are all 100% Loureiro (or even necessarily dominated by Loureiro), so one has to have a care about reading labels. The few wines listed below seem to be the great majority of what is commonly available in monovarietal Loureiro bottlings that come well recommended.
The quotations below are excerpts; we strenuously urge you to click on the green diamond

♦

symbol by each quoted review to see the full article.
(Not to be confused with their lower-alcohol "Aphros Ten", listed farther below.)
• Retail offers of this wine listed by 1000 Corks
• Retail offers of this wine listed by Wine Searcher
• This wine's CellarTracker review pages.
• This wine's Wine Searcher "Tasting Notes" page.
Some quotations and facts about this wine:
♦
Fresh and creamy, it displays fine acidity. It has an attractive lemon character while the Loureiro gives it weight and richness. The aftertaste brings out a more tropical fruit flavor. 88 points.
♦
Aged four months on the lies, this is a really concentrated Loureiro, sleek and muscular with ripe, juicy citrus fruit, shimmering minerals, powder puff and floral hints. Very long and limpid, with a trace of elderflower cordial sweetness to the finish, which becomes more pronounced over the three days. It's more about the richness of the fruit, for this is a deftly balanced, dry wine; just not bone dry like the [Aphros] Daphne.
♦
2013 vintage: Pale lemon yellow. Citrus, fresh green applesa nd floral nose, detailed. Fresh acidity, rounded texture, water melons, slight bitter note, good length. 88 points.
2009 vintage: Towards lemon yellow. Apples, almost petroleum note, like ageing riesling on the nose. Fresh acidity, lively, apply, slight apple core bitterness, rounded and elegant texture, good length. 89 points.
♦
[M]y favorite is the soft yet crisp, minerally 2011 Aphros Loureiro, with its aromas of honey, lime and rose petals and citrus and fennel flavors.
♦
[W]hat a great purity in smell and taste! Mostly citrus on the nose, crispy fresh and mineral on the tongue. Long finish… (Great work on the lees!) ***(*)
♦
Aphros Loureiro 2012 (12.0%) is a rich, full bodied wine, with tropical, white stone and peach characters. Rated *****.
(Not to be confused with their standard Loureiro bottling, listed above.)
• Retail offers of this wine listed by 1000 Corks
• Retail offers of this wine listed by Wine Searcher
• This wine's CellarTracker review pages.
• This wine's Wine Searcher "Tasting Notes" page.
Some quotations and facts about this wine:
♦
Fragrant and fruity, this very fresh wine has a strong mineral texture. The freshness gives way to a deeper, rich sense that brings out a more creamy character. It's ripe and rich at the end. 90 points.
♦
Pale lemon yellow. Fresh citrus nose, orange blossoms, delicate and detailed. Fresh acidity and juicy palate, again citrus, delicate and lovely, good length. 88 points.
♦
100% Loureiro: very fresh, fruity, floral, citrus… crispy fresh on the palate, elegant, delicate, light and charmingly off-dry. ***
♦
The 2011 Aphros Ten is light-hearted, lemony, and low-alcohol.
♦
C'mon, what's a little kiss of sweetness between one totally parched & one totally refreshing friend? B+
(Be sure it's the "Eschola Loureiro" bottling; there are others with similar names, though also good wines: the key phrase is "Eschola Loureiro".)
• Retail offers of this wine listed by 1000 Corks
• Retail offers of this wine listed by Wine Searcher
• This wine's CellarTracker review pages.
• This wine's Wine Searcher "Tasting Notes" page.
Some quotations and facts about this wine:
♦
Absolutely delicious. Lashings of melon, lime, tangerine, fresh herb, garden flowers and mineral. Manages to juggle fruit power, minerality, texture and crispness without dropping the ball. Gushes of flavour. I believe that this wine may have had some skin contact and time on lees, and it makes sense. There's a bit of toastiness, as you'd get with a Riesling of the same age. Whilst the commonly accepted point of Vinho Verde is pure refreshment, this wine manages to cover that, as well as leaving plenty of room for intrigue. . Have I ranted enough? Get some. I'm just going to go and drink the rest.
♦
The 2011 Loureiro Escolha Muros Antigos is such a delicate wine with just a discrete hint of floral notes. Loureiro can easily become a bit too expressive but here you get a touch of jasmine, wet rocks, fresh herbs and green apples. Stone fruits on the palate together with a citrus like acidity and just a touch of unripe peaches and pineapple. Easy-going but delicious and with some depth.
♦
Fruity and intense, this is a very fine Vinho Verde from the northern vineyards of the region. It is full, packed with pear, lemon meringue and grapefruit flavors, feeling rich as well as crisp. A wine like this can age, so drink until 2017 [re 2012 vintage]. 91 points.
♦
Muros Antigos Loureiro Escolha '12 Another great classic from VinhoVerde region. Exotic nose with a great concentration!
♦
Light, bright yellow in the glass. Rich apricots and lemon on the nose. Light to medium bodied, mouthwatering, apricot, green apples, a hint of pear, orange, juicy, honeyed, refreshing, nicely tangy, lemon rind. Tangy, mouthwatering, bitter citrus rind bite and lemon on the very long finish. A great wine on a hot and humid summer evening.
♦
This wine in particular was pale lemon, with crisp lime and blossom on the nose, lime on the palate but with some tropical fruit, and a hint of melon. No spritz, which is common in Vinho Verde, but a bit of acid zing. It had a tart lime finish but was somewhat short.
♦
Vinho Verde Escolha Muros Antigos 2012 was very aromatic with notes of stonefruit on the nose and a very fruity palate with a little residual sugar.
♦
Piquant and fruity with tangerine and white peaches, and invigorating acidity, this is a great example of loureiro and a perfect springtime white.
• Retail offers of this wine listed by 1000 Corks
• Retail offers of this wine listed by Wine Searcher
• This wine's CellarTracker review pages.
• This wine's Wine Searcher "Tasting Notes" page.
Some quotations and facts about this wine:
♦
The 2010 Niepoort Dócil is crisp and fresh yet nuanced and more complex than many a Vinho Verde. Tasting of lime and juicy green apple, it has a bright acidity and finespun texture that makes it a perfect match with oysters, crab, cioppino and other seafood stews and grilled fish.
♦
Clean and crisp with dashes of lemon and green apple complimented with fresh, floral notes, terrific minerality, and lots of crisp citrusy fruit flavors. It's made from the indigenous Portuguese grape varietal Louriero. . . Light, refreshing and so easy to drink. It's the best Vinho Verde that we've tried.
♣ Wine Advocate (August 2013), 90 points.
♦
A knock-out, non-malolactic wine made from the Portuguese indigenous varietal Loureiro, the 2012 Docil Branco Vinho Verde is a terrific example of a dry white. Moreover, it demonstrates the potential for such wines when made by conscientious producers in Portugal (the Niepoort family has been making wines - primarily Port - since 1842). This consumer-friendly white offers abundant notes of green-apple skins, grapefruit, citrus and hints of wet rocks and spring flowers. Fresh, medium-bodied and bursting with fruit, purity, texture and appeal, this beauty stands out as one of the finest Vinho Verdes I have ever tasted.
♦
With significantly less residual sugar than the earliest vintages and more citrus drive and minerality, Dócil is a rather more serious wine. On the nose it shows Loureiro's classic floral and talc/bath salt notes but, with a citrus undertow, there's a sense of depth too. Sure enough a well-focused palate reveals juicy, ripe, rolling, limey acidity and finishes long and sapid with an airy, mineral, saline wash of vegetal flavours - think celery or fennel as opposed to brassica – flute versus the horn section! A melodic wine, perfectly paired with oysters.
♦
And [of Vinhos Verde] Docil is the best of the best. Created by one of Portugal's best winemakers, Dirk Niepoort, Docil is a delightfully refreshing wine made of 100% loureiro, a Portuguese varietal. This wine is so crisp it's almost bubbly. It looks like a cool glass of spring. The nose is floral and fresh, and there are flavors of citrus, green apple, and a hint of minerality which comes from the granite soil the vines grow in. As white wines go, Docil is very dry. It's very refreshing by itself, and I enjoyed it paired with a fruit salad. The wine's acidity plays nicely with the sweetness of melons.
♦
Dócil, from winemaker Dirk Niepoort, is an elegant example of the more serious wines being made in Vinho Verde. Lemon zest and flowers dominate the aromas and mingle in the mouth with flavors of green apples, grapefruit and hints of fresh herbs and dusty minerals. The fruit is enhanced by steely acidity.
♦
When not running his family's Port house or collaborating on dry reds, Dirk Niepoort has spare time for this collaboration with Soalheiro, one of the region's top producers. It's a textural masterpiece for the sometimes tepid Loureiro grape, here grown on granite soils and yielding a glassful of softer peach and lemon-curd flavors, with no hard edges; a beautiful cinnamon-stick spice brings extra depth to the 2010.
♦
My current favorite [Vinho Verde] is Niepoort's Docil, made of 100% Loureiro. It shows a great balance between aromatic, floral and fruity flavors, a refreshing acidity, and a fine mineral touch supporting a good lengths.
♦
A new venture from Dirk Niepoort, who has chosen the crisp and fresh Loureiro grape as the base for this tantalizingly refreshing wine. It is dry, dancing lightly on the palate with a lively citrus and grapefruit character. 90 points.
♦
Pleasing peachy and faintly buttery aromas, like a young reisling, and a fresh tongue-tingling acidity. Well worth the money.
• Retail offers of this wine listed by 1000 Corks
• Retail offers of this wine listed by Wine Searcher
• This wine's CellarTracker review pages.
• This wine's Wine Searcher "Tasting Notes" page.
Some quotations and facts about this wine:
♦
This is fruity, floral Vinho Verde, that's very crisp and citrusy. It has bright acidity, a light, dancing character, and green fruits, grapefruit and a mineral texture that should come together deliciously for the summer. 90 points.
♦
Whereas most Vinho Verde wines are comprised of a blend of white grape varietals, Quinto do Ameal only uses the Loureiro grape for this bottling. The result is a stunning re-definition of Vinho Verde, where a single grape sings in perfect pitch. Shimmering pale bone in color, with a floral bouquet of lychee, Cape gooseberries, rose petals, and white chocolate. Exhibits excellent concentration, energy, and cut on the midpalate, with flavors that call to mind roasted grains and white fruits, with a sand-like minerality on the finish. Farmed to low yields of approximately 2 tons per acre. This is a great example of a wine that displays immense concentration without high alcohol. 11.5% alc. Drink now-2015 [2010 vintage]. (92 points.)
♦
This is definitely NOT your average Vinho Verde. The first thing that comes to mind for most people when they hear "Vinho Verde" is the inexpensive, slightly sparkling, very low alcohol wine. The Quinta do Ameal is anything but that. This is a high quality, still, expressive, and delightful white which would completely change your opinion on Vinho Verde. One of the best things about this wine is its versatility. You can really pair it with anything, including: spicy food (to counteract the heat), any type of seafood, pasta dishes, chicken, and it's even great on its own. . . The Loureiro is zesty, fresh, the mouth has citrusy lemon, some notes of fruit. It has great finesse and a nice persistent length to it.
♦
Beautifully fresh with mealiness and pear fruit, touches of lemon rind and pear skin those talcum touches. There's a saline tang of minerality on the palate and lots of pure, long, limey fruit. 89/100.
♦
This is aromatic, offering aromas and flavors of pine and peach, with hints of melon and quince. The light, spicy finish is fresh and crisp.
♦
I recently [2005] tasted a couple of his Vinho Verdes, the delightfully refreshing (yet fruity) Loureiro 2004 and the Loureiro 2001 which certainly wasn't dead but, as a Viho Verde neophyte, I couldn't quite see that the tertiary flavours were actually an improvement on the youthful version. Both of these are labelled with the Vinho Verde maximum alcohol of 11.5 per cent (quite an anachronism) and about 4,000 cases a year are made from much lower-yielding vines than is usual in this region.
♦
The 2010 Loureiro is all about wet rocks, lime peel and a restrained, very gentle floral scent. Some white peaches mixed with pears. The taste is more grapefruit and pears. The minerality and acidity are present, calling for food. So clean and with a slight herbal finish. Some wines are easy to taste without food, others demand it. This wine reminds what it's actually all about; accompanying food. That is the relationship we should focus on, the drinking and eating part. First then, a wine's true nature is revealed.
♦
Beautiful aromatics: fresh, lively and herby with citrus and pear fruit. The palate is fresh, full, lively and sweetly fruited with some citrus pith notes. Pure. 92/100
For a Splurge
---
This site is one of The Owlcroft Company family of web sites. Please click on the link (or the owl) to see a menu of our other diverse user-friendly, helpful sites.
Like all our sites, this one is hosted at the highly regarded Pair Networks, whom we strongly recommend. We invite you to click on the Pair link or logo for more information on hosting by a first-class service.
(Note: All Owlcroft systems run on Ubuntu Linux and we heartily recommend it to everyone—click on the link for more information).
All content copyright © 2019 The Owlcroft Company
(excepting quoted material, which is believed to be Fair Use).
This web page is strictly compliant with the W3C (World Wide Web Consortium) Extensible HyperText Markup Language (XHTML) Protocol v1.0 (Transitional) and the W3C Cascading Style Sheets (CSS) Protocol v3 — because we care about interoperability. Click on the logos below to test us!

This page was last modified on Monday, 9 December 2019, at 4:17 pm Pacific Time.
---