Owing to the screen size of your device, you may obtain a better viewing experience by rotating your device a quarter-turn (to get the so-called "panorama" screen view).
That Useful Wine Site
Search, or just roll your cursor over the colored boxes farther below.

(Google Searchbox will appear here.)
Advertisements appear before actual Search results;
click the "x" to dismiss Search-results block.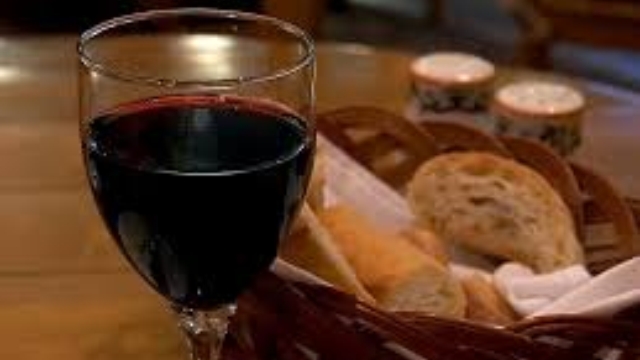 Advertisement:
Site navigation:
Advertisement:
Site navigation:
The Cabernet Franc Grape
About Cabernet Franc
(Synonyms: Achéria, Ardounet, Bidure, Bordeaux, Bordo, Boubet, Bouchet Franc, Bouchy, Breton, Cabernet Gris, Cabernet, Cabrunet, Capbreton Rouge, Carmenet, Couahort, Gros Bouchet, Grosse Vidure, Plant Breton, Plant de l'Abbé Breton, Sable Rouge, Trouchet, Tsapournako, Verdejilla Tinto, Véron, Vidure, Vuidure)
Background
Cabernet Franc is a red-wine grape originating in Bordeaux, but now very widely grown (worldwide, it is one of the twenty most-planted wine grapes). It is generally considered one of the dozen and a half or so of world-class red-wine grapes (those in boldface in the varietals list to the left of the page).
Cabernet Franc is one of the traditional grapes used in the red-wine blends that characterize Bordeaux (blends known to the British as "claret"). Americans are used to wines that are bottled and marketed by varietal name (which now requires that the wine must be at least 75% of the named type); but in most of Europe, the tradition has been to produce named blends, with laws specifying—usually quite tightly—what percentages of what grapes may be used. The principal Bordeaux grapes are Cabernet Sauvignon, Merlot, and Cabernet Franc, though there are others. Cabernet Franc wines are considered softer and less assertive than Cabernet Sauvignon, and act to moderate Bordeaux blends.
As a monovarietal, however, Cabernet Franc dominates along the Loire river, in the Chinon, Bourgueil, and Saumur-Champigny regions; but it is now also common from American wineries, from California to Virginia.
Terms most frequently heard in connection with Cabernet Franc wines are "spicy" and "vegetal". The oft-remarked vegetative quality profoundly attracts some and profoundly repels others. Some vintners, especially in the New World, work at avoiding that quality in their wines, but not a few wine drinkers seek out French renditions to obtain it. Chacun à son goût.
Factoid: Cabernet Franc is one of the parent grapes of Cabernet Sauvignon (the other being Sauvignon Blanc).
Some Cabernet Francs to Try
(About this list.)
Though the Loire V alley of France is Cab Franc's native home, nowadays most of the decent yet reasonably priced Cab Francs come from the New World, especially South Anerica.
For a Splurge
---
This site is one of The Owlcroft Company family of web sites. Please click on the link (or the owl) to see a menu of our other diverse user-friendly, helpful sites.
Like all our sites, this one is hosted at the highly regarded Pair Networks, whom we strongly recommend. We invite you to click on the Pair link or logo for more information on hosting by a first-class service.
(Note: All Owlcroft systems run on Ubuntu Linux and we heartily recommend it to everyone—click on the link for more information).
All content copyright © 2023 The Owlcroft Company
(excepting quoted material, which is believed to be Fair Use).
This web page is strictly compliant with the W3C (World Wide Web Consortium) Extensible HyperText Markup Language (XHTML) Protocol v1.0 (Transitional) and the W3C Cascading Style Sheets (CSS) Protocol v3 — because we care about interoperability. Click on the logos below to test us!

This page was last modified on Saturday, 30 October 2021, at 11:26 pm Pacific Time.
---