Owing to the screen size of your device, you may obtain a better viewing experience by rotating your device a quarter-turn (to get the so-called "panorama" screen view).
That Useful Wine Site
Search, or just roll your cursor over the colored boxes farther below.

(Google Searchbox will appear here.)
Advertisements appear before actual Search results;
click the "x" to dismiss Search-results block.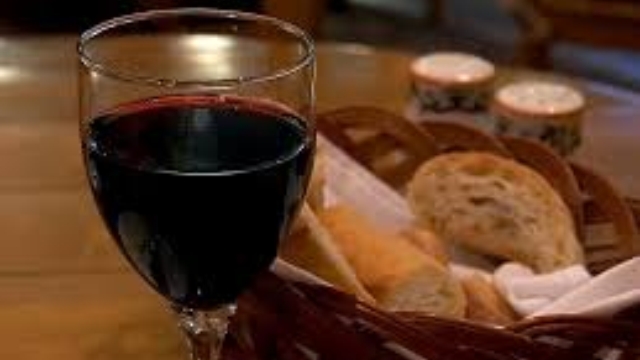 Advertisement:
Site navigation:
Advertisement:
Site navigation:
The Freisa Grape
About Freisa
(Synonyms: Freisa di Chieri, Freisa Piccola, Freisetta, Fresia, Monferrina, Mountrina, Spannia.)
Background
Freisa is a centuries-old red-wine grape originating in the Piedmont region of Italy, which remains its primary home today and where there are several DOCs under its name (such as Freisa d'Asti).
Like Nebbiolo (a relative), Freisa typically produces wines quite light in color. They are normally quite acidic and tannic; their distinctive fragrance is of red fruit (strawberries and raspberries), plus they are said to have a tinge of bitterness (which Italians, at least, are known to like). As modern winemaking techniques have taken hold, makers have had better control over fermentation and residual sugars that help balance out that slight bitterness. Nonetheless, Freisa is olften described as a "polarizing" wine, meaning most people either love it or hate it, with few in-between opinions.
As one reviews the literature, it becomes clear that much of what is thought and written about Freisa derives from the days before the arrival of those modern winemaking techniques. Freisa was long thought of as being solely good for sparkling wines, in which the bitterness of "green" tannins had to be balanced off by a fair dose of residual sugars—thus, Freisa's standing in the wine world was unjustly low. With modern techniques and a focus on monovarietal dry table-wine Freisas, it's a whole new ballgame, and that "polarizing" nonsense, well, just that: nonsense. Today Freisa, though still sadly under-apprevciated and largely unknown in the U.S., is an excellent wine. Indeed, as it ages—and it can age quite well for long periods, a decade or more—it becomes more and more like a specimen of its famous relative, Nebbiolo.
(When you read discussions of Freisa wines, including those we quote farther below, try to determine if the writers are referring to "old-style" Freisa, usually a slightly sparkling rendition, or the new, modern, dry-table-wine style. It matters a lot.)
Freisa grapes are of two sorts:
Factoid: Freisa is closely related to both Nebbiolo and Viognier.
Some Freisas to Try
(About this list.)
There are several Freisa wines available in the U.S., but—sad to say—none of those in our price range represent anything like the quality this variety is capable of. So: we have no main listings at all. Sorry!
For a Splurge
---
This site is one of The Owlcroft Company family of web sites. Please click on the link (or the owl) to see a menu of our other diverse user-friendly, helpful sites.
Like all our sites, this one is hosted at the highly regarded Pair Networks, whom we strongly recommend. We invite you to click on the Pair link or logo for more information on hosting by a first-class service.
(Note: All Owlcroft systems run on Ubuntu Linux and we heartily recommend it to everyone—click on the link for more information).
All content copyright © 2023 The Owlcroft Company
(excepting quoted material, which is believed to be Fair Use).
This web page is strictly compliant with the W3C (World Wide Web Consortium) Extensible HyperText Markup Language (XHTML) Protocol v1.0 (Transitional) and the W3C Cascading Style Sheets (CSS) Protocol v3 — because we care about interoperability. Click on the logos below to test us!

This page was last modified on Saturday, 30 October 2021, at 11:26 pm Pacific Time.
---