Owing to the screen size of your device, you may obtain a better viewing experience by rotating your device a quarter-turn (to get the so-called "panorama" screen view).
That Useful Wine Site
Search, or just roll your cursor over the colored boxes farther below.

(Google Searchbox will appear here.)
Advertisements appear before actual Search results;
click the "x" to dismiss Search-results block.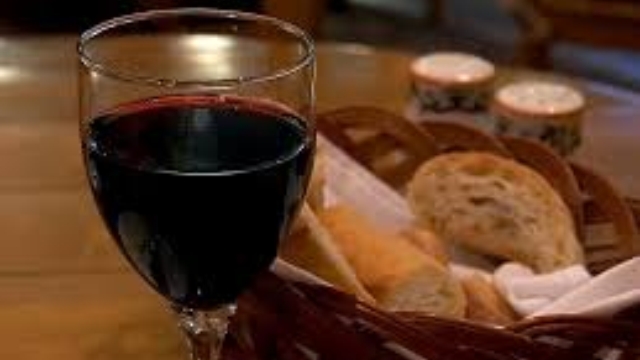 Advertisement:
Site navigation:
Advertisement:
Site navigation:
The Jacquère Grape
About Jacquère
(Synonyms: Cugnette, Jacquerre, Jacquère, Martin-Cot, Molette de Montmélian, Plant des Abîmes, Plant des Abymes de Myans, Raisin des Abîme, Redin, Robinet, Roussette.)
Background
Jacquère is a white-wine grape originating in the Savoy region of France. Abymes and Apremont are the two villages in the Vin de Savoie that are responsible for the largest volume of production and, by all accounts, the best specimens. In those appellations, Jacquère must, by law, be at least 80% of the wine, but in practice is usually the full 100%. Outside of Savoy, plantings are few and limited.
Jacquère is what is commonly called a "mountain wine" (often more specifically an "Alpine wine"). By that is meant a white wine that is fairly simple but with high acids, low alcohol, good minerality, and some light fruit overtones. Such wines are usually called "refreshing", and are seen as a pleasant alternative to big, gutsy wines. They are especially good with light foods (and are virtually the mandatory accompaniment to a fondue). Though there are several grapes in that category, many feel that Jacquère is the nonpareil of the lot.
Factoid: The town named Abymes (from Abîme, "abyss") and that named Apremont ("after the mountain" or, arguably, "bitter mountain") derive from a terrible earthquake in 1248, when an estimated 17,000 to 18,000 cubic feet of rubble crashed down from Mt. Granier, devasting the area (thousands died) in what is probably the worst landslide in European history; the area was barren for centuries, but eventually the re-settlers put in vineyards.
Some Jacquères to Try
(About this list.)
For a Splurge
We could find no reasonably available Jacquère wines better enough than those listed above as to justify a "splurge" price.
---
This site is one of The Owlcroft Company family of web sites. Please click on the link (or the owl) to see a menu of our other diverse user-friendly, helpful sites.
Like all our sites, this one is hosted at the highly regarded Pair Networks, whom we strongly recommend. We invite you to click on the Pair link or logo for more information on hosting by a first-class service.
(Note: All Owlcroft systems run on Ubuntu Linux and we heartily recommend it to everyone—click on the link for more information).
All content copyright © 2023 The Owlcroft Company
(excepting quoted material, which is believed to be Fair Use).
This web page is strictly compliant with the W3C (World Wide Web Consortium) Extensible HyperText Markup Language (XHTML) Protocol v1.0 (Transitional) and the W3C Cascading Style Sheets (CSS) Protocol v3 — because we care about interoperability. Click on the logos below to test us!

This page was last modified on Saturday, 30 October 2021, at 11:26 pm Pacific Time.
---