Owing to the screen size of your device, you may obtain a better viewing experience by rotating your device a quarter-turn (to get the so-called "panorama" screen view).
That Useful Wine Site
Search, or just roll your cursor over the colored boxes farther below.

(Google Searchbox will appear here.)
Advertisements appear before actual Search results;
click the "x" to dismiss Search-results block.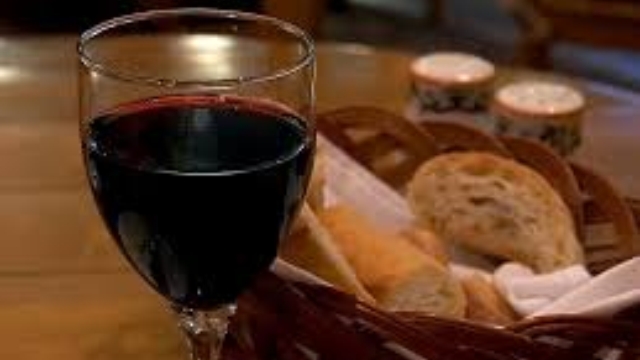 Advertisement:
Site navigation:
Advertisement:
Site navigation:
The Sémillon Grape
About Sémillon
(Synonyms: Barnawartha Oinot, Blanc Doux, Chevrier, Greengrape, Hunter River Riesling, Merwah, St Émillon, Semilion, Semilon, Sémillon Blanc, Sémillon Muscat)
Background
Sémillon is a white-wine grape originating in the Bordeaux region of France, where—with Sauvignon Blanc—it has historically been a major component in the regional white-Bordeaux blends. Today, Sémillon continues to be significant in Bordeaux, though (as with all Old World regional wines) rarely as a monovarietal; it is also a major grape in Australia, as further discussed below. There are smaller plantings in most of the other major wine regions of the world, from Chile to South Africa.
Sémillon is today widely considered one of the dozen and a half or so "Noble wine grapes" of the world, though that status is almost certainly in good part derived from the amazing dessert wines (as in Château d'Yquem and other Sauternes and Barsacs) it makes, from Bordeaux to Washington State, rather than from our focus here, table wines—which is not to say that it cannot make excellent table wines, given due attention.
Sémillon is a grape shifting from the Old World to the New. Alone and even as an ingredient in blends, it is currently losing popularity in France, to the extent that the makers of the famous dessert wines have banded together to grow their own so as to assure a continuing supply. A major reason, ironically, is that both winemakers and consumers in France and indeed much of the world consider Sémillon to be lacking in greatness owing to a lack of complexity and clear distinctiveness when used in or as a table wine—but that situation is very different in Australia. Its chief role in Bordeaux has always been as a "softener" of the much more aggressive Sauvignon Blanc grape, but winemakers today can better control that without needing as much blending of mollifying grapes, hence the dwindling of interest in its homeland.
Sémillon as a monovarietal table wine is, however, now taken quite seriously in Australia, where several styles exist. Of those, the two most interesting are (to quote Wikipedia) "a complex, minerally, early picked style which has great longevity; and an equally high quality dry style, which can be released soon after vintage, as a vat- or bottle-aged example." Those are said to be styles unique to Australia. Specimens from the Hunter Valley region, arguably the premier Australian specimens, are never oaked (but with maturity famously take on a deceiving quality of oakiness). Sémillons of the aged sort tend to taste somewhat honeyed and toasty; the younger style emphasizes fruit, tending to display citrus aromas and flavors.
(A curious conundrum will emerge if you read through the various sources quoted and linked below: the degree of acidity of Sémillon wines. It would appear that Sémillon is definitely a high-acid grape—which is exactly why it ages so long and well—and so many descriptions have it. Nonetheless, many other descriptions refer to it as low-acid—even though the same description may well, some sentences later, also refer to the grape's high acid. One is left to ponder that anomaly, but suspects that it might be the difference between warm-climate and cool-climate growing conditions, as grapes not fully ripened tend toward distinctly higher acidity; one flag is alcohol content: Sémillon wines over perhaps 12% alcohol are probably warm-grown and less acid; wines under 12% are likely to be cool-grown and more acid.)
Factoid: As of the early 19th century, Sémillon was thought to be the most widely planted white-wine varietal in the world.
Some Sémillons to Try
(About this list.)
Examining reviews and competition results soon makes one thing crystal clear: not many brands of Australian Sémillons are making it into the U.S. Here, for example, is an Australian taste-off of 49 Sémillons [archived copy]; here's another of 44 Australian Sémillons. Try to find any of them at retail in the U.S. Neither of the big wine-search engines show any but a very few. (Yes, you can find some Sémillons among the usual big-name, single-digit-price bottlings, but we're talking about serious wine here, not plonk with a funny animal on the label). We have nonetheless managed to include a couple of Oz Sémillons, plus a couple of Argentines and a South African.
Making a final list was tough, with more likely candidates than we typically show; we hope these are, all things considered, the best nominees.
For a Splurge
Our nomination is Tyrrell's "Vat 1" Sémillon, which retails for about $50 to $67. This is not the "Museum Release" version of this famous wine.
• This wine's Wine Searcher "Reviews" page.
• This wine's CellarTracker pages.
• Retail offers of this wine listed by Wine Searcher.
• Retail offers of this wine listed by 1000 Corks.
---
This site is one of The Owlcroft Company family of web sites. Please click on the link (or the owl) to see a menu of our other diverse user-friendly, helpful sites.
Like all our sites, this one is hosted at the highly regarded Pair Networks, whom we strongly recommend. We invite you to click on the Pair link or logo for more information on hosting by a first-class service.
(Note: All Owlcroft systems run on Ubuntu Linux and we heartily recommend it to everyone—click on the link for more information).
All content copyright © 2023 The Owlcroft Company
(excepting quoted material, which is believed to be Fair Use).
This web page is strictly compliant with the W3C (World Wide Web Consortium) Extensible HyperText Markup Language (XHTML) Protocol v1.0 (Transitional) and the W3C Cascading Style Sheets (CSS) Protocol v3 — because we care about interoperability. Click on the logos below to test us!

This page was last modified on Saturday, 30 October 2021, at 11:26 pm Pacific Time.
---