Owing to the screen size of your device, you may obtain a better viewing experience by rotating your device a quarter-turn (to get the so-called "panorama" screen view).
That Useful Wine Site
Search, or just roll your cursor over the colored boxes farther below.

(Google Searchbox will appear here.)
Advertisements appear before actual Search results;
click the "x" to dismiss Search-results block.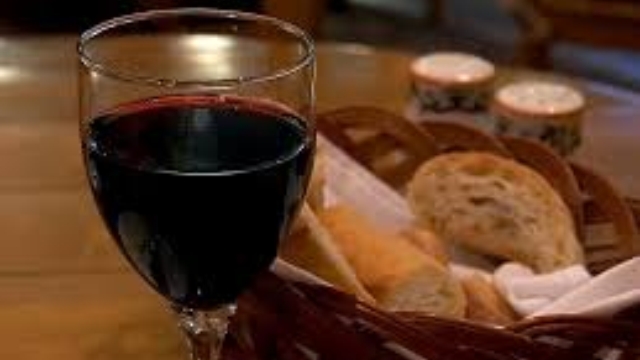 Advertisement:
Site navigation:
Advertisement:
Site navigation:
The Nero di Troia Grape
About Nero di Troia
(Synonyms: Sommarrello, Sumarello, Summariello, Tranese, Troiano, Uva della Marina, Uva di Barletta, Uva di Canosa, Uva di Troia.)
Background
Nero di Troia is an ancient red-wine grape originating in the north of the Puglia region of Italy (the "boot heel"). It was long known as "Uva di Troia" (meaning "grape of Troia", a town in Foggia), but early in the 21st century producers decided that "Nero di Troia" sounded better (and perhaps evoked associations—which do not exist—between it and the increasingly popular Nero d'Avola of Sicily. Note, though, that "Uva di Troia", though becoming ever less common, remains its "official" name in Italy.
In a familiar story, Nero di Troia is yet another Italian grape that had faded into obscurity only to have its fortunes wildly altered by the modern movement toward the "re-discovery" of neglected grapes, especially in Italy. In the 21st century, it has jumped—nay, skyrocketed—from that obscurity into stardom. And, by all accounts, rightfully so.
Nero di Troia makes high-tannin wines that are generally best drunk young. Its aromas and flavors are rather complex: one reads of "camomile, verveine, liquorice, juniper…sour cherries, dried herbs, and olives" (Jancis Robinson, Wine Grapes), or "red cherries, red currants, black pepper, tobacco, and underbrush" (Ian D'Agata in Native Wine Grapes of Italy). One would think any wine so interestingly described well worth trying.
Factoid: The town of Troia—whence the grape's name—was, according to dubious legend, founded by the hero Diomedes after he participated in the Greek conquest of classical Troy. (He is said to have founded nearly a dozen Italian towns.)
Some Nero di Troias to Try
(About this list.)
Yet another fine variety with ludicrous non-representation in the U.S. retail market. (And why are so many of those Italian wines?) Anyway, the list that follows is a pretty scant representation of this grape, but it's what there is.
For a Splurge
We could find no reasonably available Nero di Troia wines better enough than those listed above as to justify a "splurge" price.
---
This site is one of The Owlcroft Company family of web sites. Please click on the link (or the owl) to see a menu of our other diverse user-friendly, helpful sites.
Like all our sites, this one is hosted at the highly regarded Pair Networks, whom we strongly recommend. We invite you to click on the Pair link or logo for more information on hosting by a first-class service.
(Note: All Owlcroft systems run on Ubuntu Linux and we heartily recommend it to everyone—click on the link for more information).
All content copyright © 2023 The Owlcroft Company
(excepting quoted material, which is believed to be Fair Use).
This web page is strictly compliant with the W3C (World Wide Web Consortium) Extensible HyperText Markup Language (XHTML) Protocol v1.0 (Transitional) and the W3C Cascading Style Sheets (CSS) Protocol v3 — because we care about interoperability. Click on the logos below to test us!

This page was last modified on Saturday, 30 October 2021, at 11:26 pm Pacific Time.
---