Owing to the screen size of your device, you may obtain a better viewing experience by rotating your device a quarter-turn (to get the so-called "panorama" screen view).
This is …
Search, or just roll your cursor over the colored boxes farther below.

(Google Searchbox will appear here.)
Advertisements appear before actual Search results;
click the "x" above to dismiss Search-results block.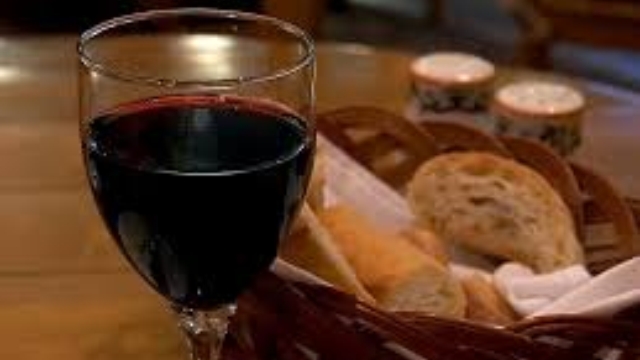 Advertisement:
Site navigation:
Advertisement:
Site navigation:
The Verdelho Grape
(Synonyms: Verdello; incorrectly, Gouveio, Godello.)
Verdelho is a white-wine grape originating in Portugal (though some say that far back it came out of Sicily), where it is still grown, it is but now also a reasonably major grape in Australia. There is also a little starting to come in from South America
For long, Verdelho's fame rested on its importance in the making of a type of Madeira, a fortified wine; the climate of the island of Madeira produced grapes readily suited for such use (though Verdelho plantings on Madeira itself were decimated by the Phylloxera plague of the later 19th century). But Verdelho has also long been vinified as a table wine, though till relatively recently, not a much-noted one on the world stage.
From as early as the 1820s, Australians have been making wine with Verdelho, though generally as a blending component. It was a type well-suited to some of the major climate regions in Australia, and after some ups and downs in their wine industry (very well explained in a recommended article "In Defense of Verdelho" from Faber Vineyards of Australia), the growth in interest in labelled varietals starting there in the 1970s returned attention to Verdelho.
When well made as a dry table wine, Verdelho makes wines that are profoundly aromatic while yet being full-bodied and complex; moreover, a well-made Verdelho is one of those uncommon things, a white that can improve materially with significant bottle age. Mind, a somewhat carelessly made Verdelho can produce (depending on the nature of the vintner's failure) either over-sweet "fat" wines of little character, or over-alcoholic and "hot" wines. The crux is picking the grapes at the right level of maturity: the full varietal flavor—often of nectarines, sometimes of lemon-lime—requires full maturity; but grapes left to hang a little too long have excess sugar, necessarily producing either those sweet flabby types or the high-alcohol ones (depending on how much of the sugar the winemaker let ferment).
So a well-made Verdelho will be fresh, soft, and quite fruity when young, but will age gracefully into a rich, complex, and generally delicious drink (sometimes described as "oily", a trait it thus shares with, for example, Riesling). And it can be a great bargain—when you can find it at all. This is a type well worth getting to know.
Factoid: Verdelho does not, despite some claims, seem to be at all related to the Godello grape, despite a comical chain of name confusions (also involving the Gouveio grape) that cloud the issue. Wine-grape nomenclature is a wild and wooly business.
(About this list.)
Wine Searcher reports well over half a thousand matches for "Verdelho", so one might think this list easy to make. Nope. As always, we slice at the raw list with three knives: quality, price limit, and scope of availability. Since only a very few of the fine Australian bottlings make it to the U.S. (and those that do, only to a paucity of merchants), we ended up with a rather short final list.
The quotations below are excerpts; we strenuously urge you to click on the green diamond

♦

symbol by each quoted review to see the full article.
(Alentejo, Portugal.)
• Retail offers of this wine listed by 1000 Corks
• Retail offers of this wine listed by Wine Searcher
• This wine's CellarTracker review pages.
• This wine's Wine Searcher "Tasting Notes" page.
Some quotations and facts about this wine:
♦
A ripe, smooth wine that is lightly textured and rich. It has a crisp line of acidity to cut through the spice, the orange and the apple fruitiness. There is no hint of the high alcohol on this fragrant, fruity wine. 87 points.
♦
Fresh, fruit-forward and richer than expected, green apple, fresh cut grass and considerable substance on the palate - fantastic acidity, perfect for scallops!
♦
Wine Enthusiast
:
»
2013 vintage (reviewed 1 October 2014), 86 points:
As fresh as can be, this is a bright, lively and lightly perfumed wine. It has grapefruit, apricot fruit and a touch of minerality. Drink through 2015.
»
2012 vintage (reviewed 1 April 2014), 87 points:
A ripe, smooth wine that is lightly textured and rich. It has a crisp line of acidity to cut through the spice, the orange and the apple fruitiness. There is no hint of the high alcohol on this fragrant, fruity wine. Drink now.
»
2011 vintage (reviewed 1 December 2012), 90 points:
An increasingly impressive Verdelho with each new vintage, this is the producer's best yet. It has warm, ripe apricot and pear flavors that are intense and generous. The soft, rich texture is cut by nervy acidity that gives the wine fine balance. Age for one year. (In Top 100 Best Buys.)
»
2009 vintage (reviewed 1 February 2011), 89 points:
Despite its alcohol, this is actually a delicate, stylish, lemon-scented wine. There is an attractive perfume that shines through the oil and mineral texture. A great food wine.
»
2008 vintage (reviewed 15 December 2009), 90 points:
The lively perfume of Verdelho shines through this crisp, fresh wine. There's a great texture of pear skins, followed with spice over the green fruit, finished with wafts of citrus and lime.
»
2007 vintage (reviewed 1 April 2009), 85 points:
Floral, crisp, this wine hints at spice, showing green and yellow fruit acidity, cut grass aromas, and dried apricot sweetness. It is relatively full, but this doesn't detract from the apéritif-like freshness.
»
2006 vintage (reviewed 15 December 2007), 85 points:
Spicy, aromatic, touched by minerality and chalk, with an intense texture, the wine remains fresh, though, a fine apéritif wine, ending softly.
»
2004 vintage (reviewed 1 August 2005), 86 points:
This grape variety produces a delicate, flowery wine, with mango and citrus flavors and good structure.
♣
Wine Spectator
(2011), 89 points (2009 vintage)
♦
Like California sauvignon blanc but with more melon and stone fruit; minerals at finish.
♦
This lovely wine is a steal for $13. Its bright green notes (newly cut grass, asparagus, fresh sage) are reminiscent of Sauvignon Blanc, but the Verdelho is rounder and fuller in the mouth. A clean, refreshing lemony finish makes "V" an ideal warm weather wine. 89 points.
♦
Light yellow color; tart citrus, very tart peach nose; tart citrus, very tart peach palate; medium finish (89 point).
♦
A New World style approach yielded a wine with delicate citrus and orange blossom bouquet, a bright citrus mid-palate with mango notes, broad and firm acidity, and hints of a complex nuttiness that made this grape a favorite in Madeira for fortified wines. Verdelho is similar to Verdejo in its bright citrus and high acidity but has a more complex texture, and is not as thin and high acid as Albarino.
♦
This pale yellow colored Verdelho from Portugal opens with a mild Bartlett pear bouquet with a hint of banana. On the palate, this wine is medium bodied, slightly acidic and savory. The flavor profile is a mineral infused Anjou pear with hints of green apple. The finish is dry and it is slightly prolonged. 88 points (Very Good).
(Hunter Valley, Australia.)
• Retail offers of this wine listed by 1000 Corks
• Retail offers of this wine listed by Wine Searcher
• This wine's CellarTracker review pages.
• This wine's Wine Searcher "Tasting Notes" page.
Some quotations and facts about this wine:
♣ This wine is retailed in the U.S. almost exclusively by the Total Wine chain; many of its outlets carry it.
♦
I can't believe how much flavour there is in this wine whose alcohol content is just 12.5%, and there is no desperate hurry to drink it. It's the 2012 that is tasting particularly well at the moment - stunningly attractive, with notes of both citrus (recalling one of Australia's great gifts to the world of wine, Hunter Valley Sémillon) and the attractive aspects of varnish, a recurring theme with the Madeira grape Verdelho, I find. It is truly tangy but has good fruit ballast too - and makes a thoroughly satisfying aperitif as well as being assertive enough to drink with food. . . I don't have the sense that this wine will deteriorate rapidly in bottle, and Verdelho is generally ageworthy, but the 2012 is already delicious so I see no particular reason to cellar it. The 2013 is well on the way to this delightful state but I would hold it for a few months while the fruit broadens out on the palate, as has happened to the 2012. . . This wine is made by one of the most respected producers in Australia, the sort of historic, mid-sized operation that, like Yalumba in South Australia, forms the solid backbone of the Australian wine industry.
♦
Retaining plenty of translucent, youthful colour, its simple dry straw and lemon zest aromas precede a cleanly balanced, viscous palate of agreeable freshness. Pure and zippy nuances of nettle, limes and lemon zest are framed by a lightly effervescent, spritzy acidity, finishing with just a trace of green edged flavour. A very spritzy, cleanly flavoured quaffing white with a genuine point of difference to its unique varietal expression, but I would loved to have seen it a touch drier. Great wine at this price though. 89 points.
♦
[M]ulti-layered white with zingy white peach and lime flavours.
♦
Light to medium-bodied; clean, fresh fruit salad varietal flavour; good balance. 88 points.
♦
Australia is the only country that makes table wine of any consequence from verdelho, other than perhaps Portugal (in small quantities). Pale straw-green, it has neatly poised tropical fruit with lemon and straw notes, quite fleshy on the entry, then tightens up with lemony fruit on the crisp finish. 90 points.
♦
This is most definitely tropical in nature, with delicious notes of peaches and pear drizzled with honey, but the wine manages to retain a nice crisp and refreshing feel.
♦
Imagine a wine that has the peachy weight of Chardonnay in tension with the tight pithy edge of Semillon, add in some notes of musky pearskin and a light nuttiness on the finish, and you won't be far off the mark.
♦
I was attracted by the intensity and vitality of this wine, wonderfully fresh and lively, with spicy, tropical notes and a honeyed character.
For a Splurge
We found no Verdelho wines notably better-rated than those in the list above, so no "splurge" targets available.
---
This site is one of The Owlcroft Company family of web sites. Please click on the link (or the owl) to see a menu of our other diverse user-friendly, helpful sites.
Like all our sites, this one is hosted at the highly regarded Pair Networks, whom we strongly recommend. We invite you to click on the Pair link or logo for more information on hosting by a first-class service.
(Note: All Owlcroft systems run on Ubuntu Linux and we heartily recommend it to everyone--click on the link for more information).
All content copyright © 2019 The Owlcroft Company
(excepting quoted material, which is believed to be Fair Use).
This web page is strictly compliant with the W3C (World Wide Web Consortium) Extensible HyperText Markup Language (XHTML) Protocol v1.0 (Transitional) and the W3C Cascading Style Sheets (CSS) Protocol v3 — because we care about interoperability. Click on the logos below to test us!

This page was last modified on Friday, 6 December 2019, at 9:32 pm Pacific Time.
---