Owing to the screen size of your device, you may obtain a better viewing experience by rotating your device a quarter-turn (to get the so-called "panorama" screen view).
That Useful Wine Site
Search, or just roll your cursor over the colored boxes farther below.

(Google Searchbox will appear here.)
Advertisements appear before actual Search results;
click the "x" to dismiss Search-results block.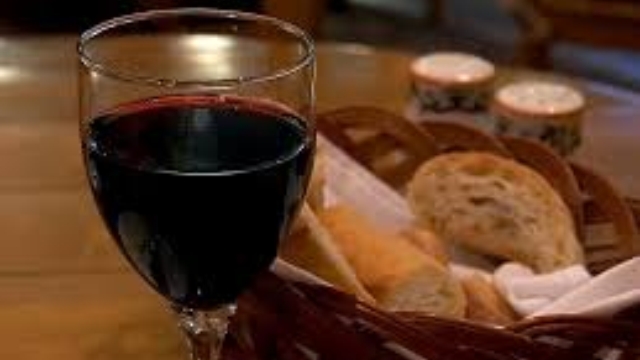 Advertisement:
Site navigation:
Advertisement:
Site navigation:
The Limnio Grape
About Limnio
(Synonyms: Kalabaki, Kalambaki, Kalampaki, Lembiotiko, Lemnia, Lemnio—see the discussion below about "Limniona".)
Background
Limnio is a red-wine grape originating on the Greek island of Límnos, and not found outside Greece. It was long conflated with Limniona, but DNA analysis has now clearly shown them to be two distinct grape types. Limnio originated on Límnos, but is now also grown on the mainland, in Macedonia and Thrace; some say those wines are superior to the island wines.
Limnio grapes are late-ripening and thus tend to produce juice with high sugar levels, which in turn would lead to high alcohol level in the finished wine. Moreover, if harvested late, the juice also contains certain phenols that tend to impart a definite herbaceous quality to the wines. Thus, the grapes are often harvested relatively early.
The resultant wines are typically large, full-bodied, and strongly flavored, having at least moderate tannins and acidity, and a notably mineral nose, which appears to be their single most distinctive quality, followed by herbaceousness, then dark red-berry overtones. Limnio is very often blended, sometimes with other Greek reds but increasingly (and, arguably, deplorably) with "international" reds such as Cabernet Sauvignon and Cabernet Franc.
Factoid: If little known today, Limnio is nonetheless storied. It is widely believed—a few scoffers notwithstanding—that it is the Limnia remarked on by Aristotle (who more than once mentioned its herbaceous flavors of oregano), Hesiod, and Polydeuctes.
Some Limnios to Try
(About this list.)
Regrettably, there are currently no decent Limnio-based wines under $20 that are carried by more than a very few retailers (at least as listed in the search engines), and even of those there are very few. In the "list" below, we show one Limnio with decent CellarTracker ratings and price that has very few listed retail sources, but one listing is better than none.
You can see if anything new has recently turned up at either Wine Searcher or 1000 Corks. by clicking the links in this sentence.
---
This site is one of The Owlcroft Company family of web sites. Please click on the link (or the owl) to see a menu of our other diverse user-friendly, helpful sites.
Like all our sites, this one is hosted at the highly regarded Pair Networks, whom we strongly recommend. We invite you to click on the Pair link or logo for more information on hosting by a first-class service.
(Note: All Owlcroft systems run on Ubuntu Linux and we heartily recommend it to everyone—click on the link for more information).
All content copyright © 2023 The Owlcroft Company
(excepting quoted material, which is believed to be Fair Use).
This web page is strictly compliant with the W3C (World Wide Web Consortium) Extensible HyperText Markup Language (XHTML) Protocol v1.0 (Transitional) and the W3C Cascading Style Sheets (CSS) Protocol v3 — because we care about interoperability. Click on the logos below to test us!

This page was last modified on Saturday, 30 October 2021, at 11:26 pm Pacific Time.
---