Owing to the screen size of your device, you may obtain a better viewing experience by rotating your device a quarter-turn (to get the so-called "panorama" screen view).
That Useful Wine Site
Search, or just roll your cursor over the colored boxes farther below.

(Google Searchbox will appear here.)
Advertisements appear before actual Search results;
click the "x" above to dismiss Search-results block.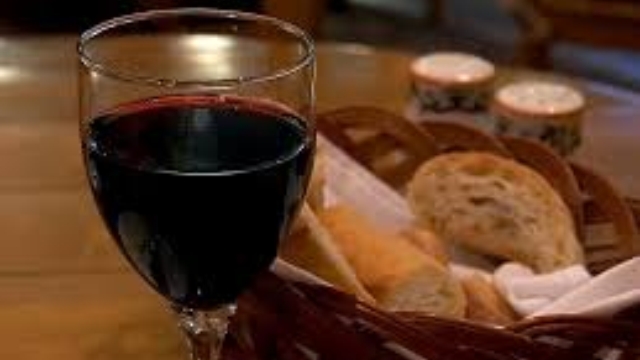 Advertisement:
Site navigation:
Advertisement:
Site navigation:
The Pinot Meunier Grape
(Synonyms: Auvernat Meunier, Blanc Meunier, Blanche Feuille, Carpinet, Cerny Mancujk, Créedinet, Dusty Miller, Farineux noir, Fernaise, Frésillon, Fromenté, Frühe blaue Müllerrebe, Goujeau, Gris Meunier, Meunier, Meunier Gris, Miller Grape, Miller's Burgundy, Molnar Toke, Molnar Toke Kek, Molnarszölö, Morillon Tacone, Morone Farinaccio, Moucnik, Müllerrebe, Muller-Traube, Noirin Enfariné, Noirien de Vuillapans, Pineau Meunier, Pino Meine, Pinot negro, Plant de Brie, Plant Meunier, Plant Munier, Postitschtraube, Rana Modra Mlinaria, Rana Modra Mlinarica, Resseau, Riesling noir, Sarpinet, Trézillon, Wrotham Pinot.)
Pinot Meunier (sometimes just called "Meunier") is a red-wine grape of the Pinot family (which famously mutates easily), most closely related to Pinot Noir.
Pinot Meunier seems to have emerged as a distinct varietal about five centuries ago. At one time, it was widely grown throughout northern France; it is still prevalent, but is now especially concentrated in the Champagne region, where it is one of the three major grapes used in the making of sparkling Champagne wines, to which it contributes body and richness. It is also nowadays starting to be bottled as a monovarietal red, though such bottlings are still not common. It can be vinified as a red of some depth, or also as a rosé, or as an off-dry red, even occasionally as a white wine; it is the table red that is of most interest among the monovarietal bottlings.
In Champagne, for no clear reason (some trace it back a prejudice of the original M. Moët), Pinot Meunier was long somewhat disdained, considered a "minor" component of Champagnes; more recently (though the house of Krug championed Pinot Meunier throughout), it has come to be seen as important and durable, and some excellent makers are now even producing 100% Pinot Meunier Champagnes. The idea that Pinot Meunier, as a blending ingredient or on its own, does not age well is belied by numerous counter-examples, but it continues to be parroted.
Pinot Meunier as a monovarietal table red shows clear similarities to its more famous cousin, Pinot Noir, but has a distinctive qualities all its own. Such wines are typically light to medium in body and fruity in aroma and flavor, often richly so. Some describe a "smoky" quality, others refer to a "rustic" quality (whatever that may be suposed to indicate, possibly what others call "earthiness"). Flavors cited range from the typical red berries (especially raspberry) through the darker blue-black fruits (such as blueberry), as well as an background of "spiciness".
In France, it is felt that by far the best Pinot Meunier comes from old vines (something true of many varietals), so New World specimens may not have as much depth as the grape is capable of.
There seems little awareness so far of monovarietal Pinot Meunier, and the literature readily available is sparse; that is a great shame, as it is a delicious wine.
Factoid: Pinot Meunier is genetically a "chimera": its inner cell layers are composed of a Pinot genotype which is close to Pinot noir or Pinot gris; the outer, epidermal, layer is however made up of a mutant, distinctive, genotype.
(About this list.)
There is a surprisingly high number of monovarietal Pinot Meunier red table wines to be found for sale, but the great majority are over—most well over—our arbitrary $20 price limit, or are very scarce, or both. If you want a reasonably available Pinot Meunier for under $20, your choices are few, and those we list below (and most or all push that $20 envelope rather hard). But, though the choices may be few, the wine is well worth a go.
The quotations below are excerpts; we strenuously urge you to click on the green diamond

♦

symbol by each quoted review to see the full article.
(Pfalz, Germany.)
• Retail offers of this wine listed by 1000 Corks
• Retail offers of this wine listed by Wine Searcher
• This wine's CellarTracker review pages.
• This wine's Wine Searcher "Tasting Notes" page.
Some quotations and facts about this wine:
♦
Light medium cherry red color with pale meniscus; cherry, baked raspberry nose; creamy textured, ripe cherry, raspberry, raspberry syrup palate; medium-plus finish. 90+ points.
♦
The color is a light transparent ruby red, kind of like cherry jello. Upon first giving it a sniff, I got some floral notes, but they were somewhat quickly replaced by cherry and earthy aromas. Light red fruit and earthy flavors(I'm not good at getting more specific on this front yet) with a bit of lemon zest and oak(not overwhelming, just barely there in a support role) on the palate. The mid-palate shows some smoky-leathery flavors (the producers description said pumpernickel, maybe that is what I was getting) with some nutty notes towards the finish. It was very well balanced, light, and almost delicate. Reminded me of some lighter Pinot Noirs I've tried that weren't too fruity. It was seriously a pleasure to drink.
♦
Fresh picked cherries on a hot day + served w toast w juicier all warm red cherry palate, savory mineral accents + finish.
♦
And by golly, it turned out to be rather delicious! A transparent brick-red, the 2009 Darting Pinot Meunier had an unusually captivating bouquet of cherries, violets, iron and tobacco. It's a light-bodied wine with no tannins to speak of, but what marvelous flavor! It started with a rush of ripe, red fruit before expanding into a satisfying white-pepper spiciness, finishing off with a bit of earth…Wines in this flavor family can easily become incontinent, letting their fruit become flabby or their spiciness spin out of control, but the Darting Pinot Meunier maintained its focus and composure…
♦
Love the aromas: spicy black pepper and green herbs, loamy soil, on top of red apples and sour cherries. On the palate this sports refreshing acidity on a frame of noticeably grippy tannins. Plenty of fruit in the form of ripe cherries and plums, but I love the non-fruit complexity: black pepper, smoke, earth, cedar and dried roses. Very pleasant now, but this could improve over the next three to five years. 89 points.
(Mendocino, U.S.A. A blend: cut with 12% Pinotage.)
• Retail offers of this wine listed by 1000 Corks
• Retail offers of this wine listed by Wine Searcher
• This wine's CellarTracker review pages.
• This wine's Wine Searcher "Tasting Notes" page.
Some quotations and facts about this wine:
♦
This is a highly unusual wine made from a traditional Champagne grape variety, with 12% of the South African Pinotage variety blended in. Aromas like dried herbs and cedar, intriguing flavors like black tea and pomegranate juice and a beautiful balance between acidity, ripeness and a lightly tannic texture make a compelling combination. 91 points, Editors' Choice.
♦
The nose shows red fruits, strawberry and cherry, and pencil lead. Tarter red fruits show on the palate, cranberry and redcurrant, along with sage and pencil lead. Flavors don't change, but deepen on the mid-palate, while the pencil lead lingers on the finish. Tannins sneak up on the mid-palate and finish, smooth and drying. Drink with roast pork loin. Recommended. 88 points.
♦
The 2012 Saint Gregory Pinot Meunier…is a redheaded beauty that's rarely found as a single varietal, and it has generous notes of gingerbread.
♦
[P]ronounced earthy, mushroomy character, with some cherry fruit and noticeable tannins.
♦
Color resembles Pinot Noir, vibrant red. This wine had a savory nose with hints of cherry, cola, mineralitly, earth, and toasted oak. Nice structure with medium tannin. The initial flavors remind me of pinot noir, but then their are rustic qualities to the wine. This medium bodied wine had interesting flavors, cherry, asian spice, roasted herbs. The acidity provided a nice "lift" and finished with toasty notes. Interesting wine. Grade: B
♦
Juicy and crisp with tangy acidity and racy berry fruit; silky and long with fresh flavors and a long finish. 88 points.
(Russian River Valley, California. Apparently only available at Total Wine outlets).
• Retail offers of this wine listed by 1000 Corks
• Retail offers of this wine listed by Wine Searcher
• This wine's CellarTracker review pages.
• This wine's Wine Searcher "Tasting Notes" page.
Some quotations and facts about this wine:
♦
River Road sources their fruit from the Russian River Valley, crafting a wine with lots of depth and style. This version is more old world in style, with notes of blueberry, ginger and spice.
♦
A boutique-scale release, the 2008 Russian River Valley Pinot Meunier is vinted from the second crop of this more productive cousin of Pinot Noir, and owes its concentration to late-picked, Lilliputian clusters. Wild grape, violets and juicy Beaujolais-style flavor finishes on a firm, plum skin note.
♣ Sonoma County harvest Fair (2010), Gold Medal.
♦
Light in color and weight, this is a nicely composed Pinot Meunier. Old world in style, it's integrated in raspberry fruit and a hint of mint, making it soft and easy to drink. 88 points.
♦
River Road also won a silver medal [at the fourth annual Sommelier Challenge] for its 2011 Russian River Valley Pinot Meunier. Pinot meunier is typically used in sparkling wine and Champagne blends, but there are a handful of producers who make a table wine from this fairly rare grape variety.
For a Splurge
The problem here is simply availability: there are praiseworthy Pinot Meunier bottlings from not a few estimable vintners—Van der Kamp, Novy Family Winery, Bouchaine, La Rochelle Winery, Bjornstad, just to mention a few—but all are available only from a very few retailers (typically one or two, or often just the winery itself). The one exception is the widely distributed Domaine Chandon Carneros Pinot Meunier, from the noted champagne maker.
• That wine at 1000 Corks
• That wine at Wine Searcher
• Its Wine Searcher "Tasting Notes" page.
• Its CellarTracker pages.
---
This site is one of The Owlcroft Company family of web sites. Please click on the link (or the owl) to see a menu of our other diverse user-friendly, helpful sites.
Like all our sites, this one is hosted at the highly regarded Pair Networks, whom we strongly recommend. We invite you to click on the Pair link or logo for more information on hosting by a first-class service.
(Note: All Owlcroft systems run on Ubuntu Linux and we heartily recommend it to everyone—click on the link for more information).
All content copyright © 2019 The Owlcroft Company
(excepting quoted material, which is believed to be Fair Use).
This web page is strictly compliant with the W3C (World Wide Web Consortium) Extensible HyperText Markup Language (XHTML) Protocol v1.0 (Transitional) and the W3C Cascading Style Sheets (CSS) Protocol v3 — because we care about interoperability. Click on the logos below to test us!

This page was last modified on Sunday, 8 December 2019, at 9:40 pm Pacific Time.
---