Owing to the screen size of your device, you may obtain a better viewing experience by rotating your device a quarter-turn (to get the so-called "panorama" screen view).
That Useful Wine Site
Search, or just roll your cursor over the colored boxes farther below.

(Google Searchbox will appear here.)
Advertisements appear before actual Search results;
click the "x" to dismiss Search-results block.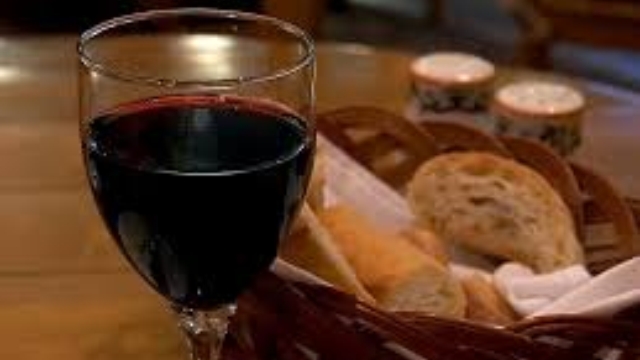 Advertisement:
Site navigation:
Advertisement:
Site navigation:
The Pinot Meunier Grape
About Pinot Meunier
(Synonyms: Auvernat Blanc, Gris Meunier, Meunier, Morillon Taconné, Müllerrebe, Samtrot, Schwarzriesling)
Background
Pinot Meunier (sometimes just called "Meunier") is a red-wine grape of the Pinot family (which famously mutates easily), most closely related to Pinot Noir.
Pinot Meunier seems to have emerged as a distinct varietal about five centuries ago. At one time, it was widely grown throughout northern France; it is still prevalent, but is now especially concentrated in the Champagne region, where it is one of the three major grapes used in the making of sparkling Champagne wines, to which it contributes body and richness. It is also nowadays starting to be bottled as a monovarietal red, though such bottlings are still not common. It can be vinified as a red of some depth, or also as a rosé, or as an off-dry red, even occasionally as a white wine; it is the table red that is of most interest among the monovarietal bottlings.
In Champagne, for no clear reason (some trace it back a prejudice of the original M. Moët), Pinot Meunier was long somewhat disdained, considered a "minor" component of Champagnes; more recently (though the house of Krug championed Pinot Meunier throughout), it has come to be seen as important and durable, and some excellent makers are now even producing 100% Pinot Meunier Champagnes. The idea that Pinot Meunier, as a blending ingredient or on its own, does not age well is belied by numerous counter-examples, but it continues to be parroted.
Pinot Meunier as a monovarietal table red shows clear similarities to its more famous cousin, Pinot Noir, but has a distinctive qualities all its own. Such wines are typically light to medium in body and fruity in aroma and flavor, often richly so. Some describe a "smoky" quality, others refer to a "rustic" quality (whatever that may be suposed to indicate, possibly what others call "earthiness"). Flavors cited range from the typical red berries (especially raspberry) through the darker blue-black fruits (such as blueberry), as well as an background of "spiciness".
In France, it is felt that by far the best Pinot Meunier comes from old vines (something true of many varietals), so New World specimens may not have as much depth as the grape is capable of.
There seems little awareness so far of monovarietal Pinot Meunier, and the literature readily available is sparse; that is a great shame, as it is a delicious wine.
Factoid: Pinot Meunier is genetically a "chimera": its inner cell layers are composed of a Pinot genotype which is close to Pinot noir or Pinot gris; the outer, epidermal, layer is however made up of a mutant, distinctive, genotype.
Some Pinot Meuniers to Try
(About this list.)
Despite all the interesting comments above, still Pinot Meunier bottlings are—at least in the U.S. retail market—hen's teeth. The list below is about all worth even contemplating.
(Ron Rubin at River Road Vineyards used to make a nice Pinot Meunier for the Total Wine chain, but we haven't seen it in years now.)
For a Splurge
There are no generally available Pinot Meunier wines in our price range notably better than those listed above.
---
This site is one of The Owlcroft Company family of web sites. Please click on the link (or the owl) to see a menu of our other diverse user-friendly, helpful sites.
Like all our sites, this one is hosted at the highly regarded Pair Networks, whom we strongly recommend. We invite you to click on the Pair link or logo for more information on hosting by a first-class service.
(Note: All Owlcroft systems run on Ubuntu Linux and we heartily recommend it to everyone—click on the link for more information).
All content copyright © 2023 The Owlcroft Company
(excepting quoted material, which is believed to be Fair Use).
This web page is strictly compliant with the W3C (World Wide Web Consortium) Extensible HyperText Markup Language (XHTML) Protocol v1.0 (Transitional) and the W3C Cascading Style Sheets (CSS) Protocol v3 — because we care about interoperability. Click on the logos below to test us!

This page was last modified on Saturday, 30 October 2021, at 11:26 pm Pacific Time.
---