Owing to the screen size of your device, you may obtain a better viewing experience by rotating your device a quarter-turn (to get the so-called "panorama" screen view).
That Useful Wine Site
Search, or just roll your cursor over the colored boxes farther below.

(Google Searchbox will appear here.)
Advertisements appear before actual Search results;
click the "x" to dismiss Search-results block.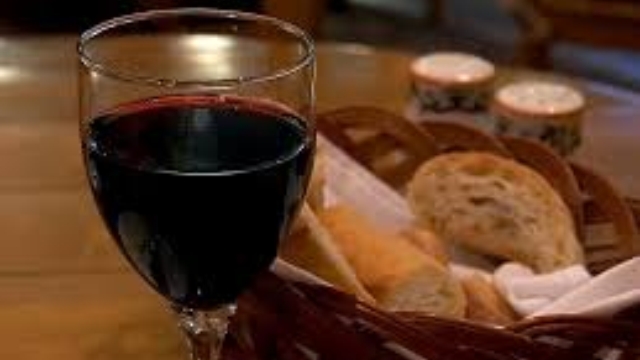 Advertisement:
Site navigation:
Advertisement:
Site navigation:
The Zinfandel Grape
About Zinfandel
(Synonyms: Black St. Peters, Crljenak Kaštelanski, Gioia Del Colle, Locale, Morellone, Plavac Veliki, Primaticcio, Primativo, Primitivo, Primitivo Di Gioia, Primitivo Nero, Taranto, Uva Della Pergola, Uva Di Corato, Zeinfandall, Zenfendal, Zinfandal, Zinfardel, Zinfardell, Zinfindal, Zinfindel, ZPC)
Background
Zinfandel is a red-wine grape originating in the Puglia region of southern Italy, where it was and is known as "Primitivo" (and possibly it was grown in Croatia even before that); but its fame arose from its development in California, where its ultimate source was long a much-debated mystery till recently modern DNA identification pinned that source down.
Zin (as it is often called) is probably vinifed in as wide variety of styles as any grape out there: it can range from bland, mild jug wines to huge, powerful tannic monsters to sweet dessert wines, and everywhere in between. (And that is not even to speak of that abomination known as "White Zinfandel", and not speak of it is what we will do.)
Though Primitivo is now not as obscure as it was before its identification with Zinfandel, for all practical purposes Zins are a California product. Certain regions in California have become associated with certain styles of Zin, though of course that can only be a rough guide. Here they are more or less as Wikipedia recounts them:
Amador County: big, full-bodied, extra-ripe and thus jammy, briary, and brambly, with aromas of sweet berries.

Santa Cruz Mountains: complex and deep.

Dry Creek Valley: juicy, with bright fruit, balanced acidity, and notes of blackberry, anise and pepper, often spicy though balanced.

Paso Robles: soft and round.

Napa Valley: plummy and intense, tasting of red berry fruits with cedar and vanilla; tends toward claret styling.

Russian River Valley: typically spicy and somewhat lower in alcohol than most Zins; in poor years, unduly acidic.

Mendocino County: "high quality" (style unspecified).

Lodi: juicy and approachable, often from old vines.
Italian Primitivo may now be lawfully labelled as Zinfandel in both Europe and the U.S. Some Italian vintners choose to do so to make their wines more recognizeable, while others retain the old name hoping to sell on its "Old World" aura. Most Italian bottlings remain rustic high-alcohol versions, though some makers now use oak aging to emulate American Zin styling. (Curiously, though, in America the label must be one or the other: makers cannot put both names on the same bottle, leading to such nonsenses as a bottle specifying that its contents are a "Zinfandel-Primitivo blend".)
High alcohol is not an artifact of Italian winemaking: it is natural to the grape. Many California Zins are quite high in alcohol (often to a greater extent thatn the label shows, as there is more legal slack in that number than is commonly realized); numbers like 15% or even (though rarely so labelled—winemakers are allowed +/- 1.5% leeway, which is a lot) 16% are not uncommon. Consequently, many Zins will taste as "hot". Nonetheless, most serious makers seem to feel that vinifying for lower alcohol tends to lose the nature of the grape (and terroir), and they hold that the tannins and other flavor elements make the wines quite drinkable even at such levels.
As you see, it is hard to generalize about the nature of Zinfandel wines, but broadly speaking, one expects a full-bodied, assertive wine tasting deeply of dark red fruit (notably cherry) and with a good deal of "oomph". There are lighter-weight versions as well, but Zin is rarely (if ever) a wine of delicacy or subtlety.
Because Zin is so popular (and such a good-selling wine), there is an awful lot of mediocre Zinfandel out there. Little or none is actually awful, but "Zin" is now like "Chard" or "Cab", a mass product that the lesser makers would like buyers to think of as fungible. More than ordinary care is wanted in selecting Zins to drink.
Factoid: Zinfandel represents about 10% of all wine consumption in the U.S., but the dire white goop outsells real Zin by about 6:1. Sigh.
Some Zinfandels to Try
(About this list.)
There is a wealth of good Zin out there, plus some equally good Primitivo (if one feels there is any difference). Below, we have presented a few nice specimens of each.
(Here we insert a plug for one of our favorite little wineries—one with a small but fanatical following—that being the Caparone winery in Paso Robles, California. It is relevant here because they have a fine Zinfandel, though one that you can only obtain from the winery itself. But their wines—a half dozen red varieties mainly Italian—are all quite worty, and buying by the case, or through their club, gets you those wines at what many openly call a steal.)
American Zinfandels
Italian Primitivos
For a Splurge
For American Zinfandel, our candidate is the Hartford "Highwire Vineyard" Old Vine Zinfandel, which retails for about $40 to $67.
• This wine's Wine Searcher "Reviews" page.
CellarTracker has two separate listings for this wine:
• This wine's CellarTracker review pages.
• This wine's CellarTracker review pages.
• Retail offers of this wine listed by Wine Searcher.
• Retail offers of this wine listed by 1000 Corks.
We found no Primitivo sufficiently better than what is listed as to justify a "splurge" price.
---
This site is one of The Owlcroft Company family of web sites. Please click on the link (or the owl) to see a menu of our other diverse user-friendly, helpful sites.
Like all our sites, this one is hosted at the highly regarded Pair Networks, whom we strongly recommend. We invite you to click on the Pair link or logo for more information on hosting by a first-class service.
(Note: All Owlcroft systems run on Ubuntu Linux and we heartily recommend it to everyone—click on the link for more information).
All content copyright © 2023 The Owlcroft Company
(excepting quoted material, which is believed to be Fair Use).
This web page is strictly compliant with the W3C (World Wide Web Consortium) Extensible HyperText Markup Language (XHTML) Protocol v1.0 (Transitional) and the W3C Cascading Style Sheets (CSS) Protocol v3 — because we care about interoperability. Click on the logos below to test us!

This page was last modified on Saturday, 30 October 2021, at 11:26 pm Pacific Time.
---