Owing to the screen size of your device, you may obtain a better viewing experience by rotating your device a quarter-turn (to get the so-called "panorama" screen view).
This is …
Search, or just roll your cursor over the colored boxes farther below.

(Google Searchbox will appear here.)
Advertisements appear before actual Search results;
click the "x" above to dismiss Search-results block.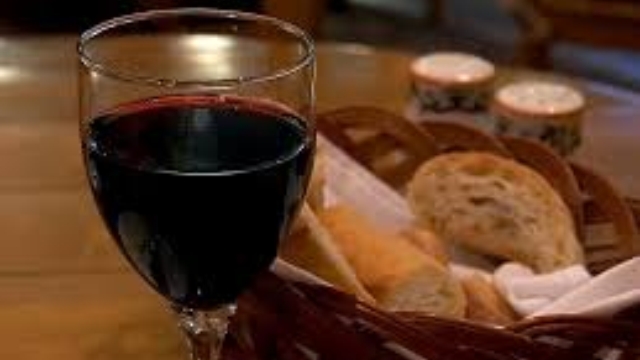 Advertisement:
Site navigation:
Advertisement:
Site navigation:
The Tempranillo Grape
(Synonyms: Albillo Negro, Aldepenas, Aragon, Aragones, Aragonez, Aragonez 51, Aragonez da Ferra, Aragonez de Elvas, Arganda, Arinto Tinto, Cencibel, Cencibera, Chinchillana, Chinchillano, Chinchilyano, Cupani, De Por Aca, Escobera, Garnacho Fono, Grenache de Logrono, Jacibera, Jacibiera, Jacivera, Juan Garcia, Negra de Mesa, Negretto, Ojo de Liebre, Olho de Lebre, Pinuela, Sensibel, Tempranilla, Tempranillo de la Rioja, Tempranillo de Perralta, Tempranillo de Rioja, Tempranillo de Rioza, Tempranillo Rioja, Tinta Aragones, Tinta Corriente, Tinta de Madrid, Tinta de Santiago, Tinta de Toro, Tinta do Inacio, Tinta do Pais, Tinta Fina, Tinta Madrid, Tinta Monteira, Tinta Monteiro, Tinta Roris, Tinta Roriz, Tinta Santiago, Tinto Aragon, Tinto Aragonez, Tinto de la Ribera, Tinto de Madrid, Tinto de Rioja, Tinto de Toro, Tinto del Pais, Tinto del Toro, Tinto Fino, Tinto Madrid, Tinto Pais, Tinto Ribiera, Tinto Riojano, Ull de Liebre, Ull de Llebre, Valdepenas, Verdiell, Vid de Aranda.)
Tempranillo is a red-wine grape originating millennia ago in the Iberian peninsula (today comprising Portugal and Spain). It is generally considered one of the dozen and a half or so of world-class red-wine grapes (those in boldface in the varietals list to the left of the page). Today, it is still a major grape in its homeland, but is also planted in nontrivial amounts in many other wine-making regions globally. It is often described as the signature grape of Spain, which may be an exaggeration.
As with almost all wines of the Old World, monovarietal bottlings were traditionally rare; Tempranillo, however, has often been a dominant element in those regionally named blends in which it appears. Tempranillo wines are typically somewhat low in both sugar and acid, which is why other varieties are often blended with it. In the modern world, however, with emphasis shifting (especially in the New World) from regions to specific varietals, monovarietal bottlings are more common than formerly.
Tempranillo does not do well in hot climates, which is why it has long been cultivated mainly in the northern regions of Spain and Portugal. The main Spanish appellations for Tempranillo-based wines are Rioja and Ribera del Duero, though with the varietal's increasing popularity, plantings elsewhere in Spain are appearing. In Portugal, it is not quite as major a player, but participates in the wines of central Alentejo and Douro. In the U.S., Tempranillo is emerging as the signature grape of the rapidly developing Texas wine industry; it is also grown in the usual other places, California, Oregon, and Washington State. Extensive plantings also exist in the wine-making countries of South America, Argentina and Chile, as well as in the emerging Mexican wine arena.
Tempranillo wines are typically quite dark in color. Its aromas and tastes are those of a major red wine: berry, tobacco, leather, vanilla, herb. Blends tend to make wines that are intended to be somewhat more fruity.
To quote Elizabeth Schneider, "Though most places in Europe focus on terroir or the soil and the flavor that derives from the vineyard, Rioja is more about the process of making it — the grapes used and how long the wine stays in a barrel determines quality." Spanish Tempranillo wines have labelling that describes how the wnes were treated, which is usually a good clue to how well the vintner thought of them. Those are:
Joven: aged up to 12 months in oak; meant to be drunk young, and so essentially "lightweight" in all senses (though still satisfying).

Crianza: aged at least one year in oak (typically 1 to 1½ years) and at least one more year in bottle; what one might call "basic" Tempranillo, the everyday wine in its homeland, and often an excellent bargain.

Reserva: aged at least a year in oak (typically 1½ to 2 years) and at least 2 more years in bottle; these tend to be bigger and darker and more complex wines—"A Friday night wine" as Ms. Schneider puts it. Good bargains are still possible.

Gran Reserva: aged at least 24 months in oak and at least 36 more months in bottle; these are what the winemaker thinks are his best Tempranillos, and a Gran Reserva at any sort of civilized price is a good (and unusual) buy indeed.
Factoid: Tempranillo appeared in Iberia in the time of the Phoenician colonies there; the Phoenicians spread winemaking knowledge throughout their expansive culture.
(About this list.)
At least in the Rioja appellation, whence much Spanish Tempranillo, there is now a significant divide between wineries making Tempranillo in a "traditional" manner and those making it in a "modern" manner, which some might call "internationalized" (though quality is reportedly up now in the modern style). We have included some of each.
There is also a lot going on regarding Tempranillo in the U.S.: California, Oregon, Washington State, and now Texas are in the going, though we have here preferred the Old World bottlings.
Because we strongly prefer to list monovarietal wines, so as to let you best see the grape for itself, this list omits many fine blends, even those heavily based on Tempranillo; so far as we can tell, every wine listed below is 100% Tempranillo.
The quotations below are excerpts; we strenuously urge you to click on the green diamond

♦

symbol by each quoted review to see the full article.
(Rioja, Spain.)
• Retail offers of this wine listed by 1000 Corks
• Retail offers of this wine listed by Wine Searcher
• This wine's CellarTracker review pages.
• This wine's Wine Searcher "Tasting Notes" page.
Some quotations and facts about this wine:
♦
The 2010 Viña Alberdi is a Tempranillo blend from different vineyards from what they consider an extraordinary vintage. This wine is matured in American oak barrels built by their own coopers, the first year in new barrels and the second one in third-year barrels with four manual rackings. This is the younger of their wines, with even some red berry aromas and spicy oak, quite harmonious. The palate is lively, balanced and polished, with tasty flavors and bright acidity. Delicious. 91 points. [
Wine Advocate
]
♦
Ripe and intense aromas of strawberries and blackberries with hints of black ink. Savory notes, too. Full-bodied, chewy and focused with linear fruit and character. Very finely crafted. Drink or hold. 95 points. [James Suckling, December 2016]
♦
This silky red offers dried cherry, orange peel, tea and tobacco flavors, with light, firm tannins and citrusy acidity. Focused and graceful, in the traditional style. 89 points.[
Wine Spectator
, November 2016]
♦
Viña Alberdi is a great value in Rioja from an old-school producer that still ages the wine before releasing it. It's well shaped and structured with classic Rioja flavors of spicy red fruit framed by the mellow vanilla of American oak. I'm not usually a fan of oaky wine, but in traditionally made Riojas, softened by a few years of age, the flavors just fit. [Eric Asimov,
The New York Times
]
♦
Ruby-red. Aromas of ripe red berries, candied rose, vanilla and pipe tobacco, with a mineral element contributing vivacity. Juicy, penetrating and gently sweet on the palate, offering vibrant raspberry and cherry flavors that deepen on the back half. Shows very good heft and power on a long, focused finish framed by harmonious, slow-building tannins. 92 points. [
Vinous
]
♦
Heady blend. Racy and slightly cheesy. Lots of graininess and quite pastis-like. Correct. 16.5/20 [
JancisRobinson.com
, October 2014]
(Ribera del Duero, Spain; 100% Tempranillo.)
• Retail offers of this wine listed by 1000 Corks
• Retail offers of this wine listed by Wine Searcher
• This wine's CellarTracker review pages.
• This wine's Wine Searcher "Tasting Notes" page.
Some quotations and facts about this wine:
♦
Youthful, grapey and still slightly unformed, it tastes more like a barrel sample than a finished wine. Its dense ruby/purple color and big blast of black currant and blackberry fruit, licorice, vanillin and graphite are both impressive. The wine hits the palate with a suppleness as well as nicely textured opulence. 90 points. [
Wine Advocate
]
♦
Opaque ruby. Smoke-accented aromas of black raspberry, cola and licorice. Broad and expansive in the mouth, offering juicy dark berry flavors and notes of cola and mocha. Finishes smooth and long, with resonating spiciness and soft, rounded tannins. 90 points. (
Vinous
, September 2013]
♦
Bright purple. Pungent aromas and flavors of candied black and blue fruits, licorice and violet, with a smoky overtone. Sappy and expansive, finishing with impressive power and slow-mounting tannins. 90 points. [
International Wine Cellar
, September 2012]
♦
For a wine from the 2012 vintage [in 2017] this is a surprisingly youthful wine with concentrated cherry fruit, spice and obvious but not-overdone evidence of oak aging. The structure is sound with juicy acid and lightly grippy tannins. There is enough fruit and structure for this wine to evolve further in your cellar for the next 2 to 3 years but don't hesitate to try it now.
♦
We recently pulled the cork and were immediately surprised by how beautiful it smelled. After a few sips we were smiling because it tasted just as good. This is an excellent wine that I encourage you to try…There is a light+ floral nose of ripe black fruit. In the mouth the beautiful black fruit is mixed with floral notes, enlivened with good acidity, and has a perfumed finish. There is some grip to this wine with its juicy flavors, stones, and lip-coating tannins. Though there is a lot of flavor, it is balanced, elegant, and drinking perfectly right now. ***
♦
Some wines defy description, while others just leap out at you; here dark fruit with mocha, vanilla and liquorice deliver the goods.
(Rioja, Spain. This is
not
the "Gran Reserva" bottling. Some sources mention blending, others assert 100% Tempranillo (the maker's site is unclear); the case may vary by vintage.)
• Retail offers of this wine listed by 1000 Corks
• Retail offers of this wine listed by Wine Searcher
• This wine's CellarTracker review pages.
• This wine's Wine Searcher "Tasting Notes" page.
Some quotations and facts about this wine:
♦
The high quality of the 2010 harvest is on display here. Enchanting aromas of mocha, toast and black fruits are complex and crafty. This feels fresh, with a hint of tannic scratch. Flavors of spiced cherry, currant and mocha finish with tobacco notes. Given that 100,000 cases of this Reserva were made, the end result is impressive. 91 points.
♦
Evocative scents of coconut, woodsmoke, dark cherry and strawberry fruit. Displays punch of citrus acidity and a fine rasp of tannin on the long, classic finish. Very well balanced with firm structure. 95 points, "Star buy of 2015". [
Decanter
, 18 August 2015]
♦
The 2011 Reserva feels very harmonious and subtle, not letting through the heat from the vintage and showing contained ripeness and integrated oak; it has some balsamic aromas, somehow developed and adding complexity. The palate feels compact, with fine tannins and good balance, fresh enough and with a tasty finish. Ready and willing. 89 points. (
robertparker.com
, 30 August 2016
♦
Attractive fragrant vanilla and strawberry cherry nose with a layer of spiciness to keep you musing. It has a good bit of age to round off the tannins, making it a perfect choice easy pleasurable drinking.
♦
It is dark ruby-colored with a fragrant nose of spice, cedar, red currants, and cherry that jumps from the glass. In the mouth the wine is intensely flavored with a stylish grace and elegance that reflects traditional winemaking in a fine year. The wine has enough structure and balance to drink well for another 8-10 years. This is a great value in Rioja. 91 points. [
Wine Advocate
, 28 February 2007
♦
Attractive red ruby coulour with medium-high intensity. On the nose, aromas of black earth, cocoa powder. In addition, iron and black ink. With time in the glass, they evolve into nuances of spices and mediterranean mountain bush. On the mouth, the wine is powerful, structured developing a pleasant sensation of volume and onctuosity that leads to a long finish. Retronasal flavors bring to mind flavors of dark coffee and mocha.
(Ribera del Duero, Spain. Beware the like-named Rosado bottling.)
• Retail offers of this wine listed by 1000 Corks
• Retail offers of this wine listed by Wine Searcher
• This wine's CellarTracker review pages.
• This wine's Wine Searcher "Tasting Notes" page.
Some quotations and facts about this wine:
♦
All too often, the wines of Ribera del Duero are too much like hard work, with the fruit straining to get out from under all the expensive new oak barrels used to make them. Not here, though. Entirely oak-free this is an explosively fruit-driven red, with an attractive spicy, herbal and aniseed-bitter twist.
♦
This wine is sourced from young vines of 6-10 years and is unoaked giving the wine a beautiful lively, fruit forward and fresh palate. It has aromas of plums, violets, green olives, fried padrons, cigar box and vanilla. The palate has low acidity, plums, cherry, nutmeg, clove, cured meat and fried padrons.
♦
Very dark purple red violet color; appealing, herbs, tart black fruit nose; tasty, herbs, tart black fruit, ripe currant palate; medium-plus finish. 89 points.
♦
Opens with latex and mint scents that yield to cherry and plum aromas. Grabby and acidic in the mouth, with quick, racy plum and raspberry flavors. Juicy but not all that tasty or interesting. A generic style of RDD. 85 points.
♦
This wine is 100% tempranillo all aged in stainless steel, which means it was meant to be drunk young. Aroma: sourdough. Bright, good finish.
♦
Quite rich ruby, carmine and velvet. Bouquet is old-fashioned concrete wine, clearly reductive, but with plenty of plummy berry. Palate shows rich fruit and plummy flavours hardened by reduced sulphur to give some astringency on the tannins. Our market needs better-selected wines than this, even if sulphide-blind reviewers recommend them. The comments on the web are astonishing, especially from the UK. Not worth cellaring.
♦
This 100% Tempranillo is unbaked and lively fresh with tangy plum and dark cherry notes with hints of sweet herbs, spice and bright acidity. While simple and light it is very easy to enjoy and served slightly chilled it would super with summer lunch or warm evenings. 90 points.
(Ribera del Duero, Spain.)
• Retail offers of this wine listed by 1000 Corks
• Retail offers of this wine listed by Wine Searcher
• This wine's CellarTracker review pages.
• This wine's Wine Searcher "Tasting Notes" page.
Some quotations and facts about this wine:
♦
Earthy berry, spice, leather and vanilla aromas are textbook for the region. This Crianza feels fresh but sturdy, with meaty tannins. Briar, cherry and medicinal plum and berry flavors finish with sweeping chocolate and brambly spice notes. 91 points.
♦
[T]he Celeste emerged from its brown-tinged vessel a deep but not opaque ruby-purple colour and unleashed an array of creamy, dark and fruity aromas, from primary blackberry and black cherry to equally prominent milk chocolate to a series of supporting notes that grounded the exuberance just enough: smoke, burnt candle, asphalt and peppery spice. It was modern and full in style without losing touch with itself or seeming overbearing, kept firm by prominent dusty tannins that rise up on the finish. Chocolate-covered cherries, ganache, violets and cinnamon coated the palate, accented by just enough tar and grime and topsoil to anchor the wine's lushness in the Old World. This is (obviously) highly enjoyable now and could probably cruise in the cellar for up to a decade. It is big and bold without being brash, with the structure and character that make it more than your standard liquor store bargain. As with any Torres label, buy with confidence. 89 points.
♦
A polished texture carries reserved but harmonious flavors of black cherry, licorice, smoke, tar and mineral in this rather austere red. Well-integrated tannins impart structure, giving this depth and focus. 90 points.
winespectator.com
, 15 October 2015]
♦
The Celeste begins with a really lovely and expressive nose of dark fruit (blackberry, black cherry, black currant) as well as some vanilla. This medium to full-bodied wine wine tastes simply succulent with lots of juicy fruit and a smooth texture. Beware however that if you simply pop and pour this wine you're likely to be disappointed, but let it breathe and you will surely be rewarded. It also has some relatively big tannins that I loved. This is a wine you can easily cellar for few years and it will only get better. It finishes dry with tart, lip-smacking fruit flavors and good length. Heavenly! Taste Rating: 10; Cost Rating: 4; Overall Rating: 8.5. A "Bulk Buy".
♦
Big spicy, licorice, black pepper, black cherry jam, smoky, savoury, chocolate and tobacco aromas. Ripe, full, juicy, suave palate with coffee, chocolate, cedar, black berry, plum, licorice, vanilla, savoury, blood orange flavours. Full and rich but with fine ripeness and tannin balance for near-term consumption…A wine that will easily improve in the cellar another 3-5 years. 89 points.
♦
It has a moderate bouquet based on spices such as liquorice and cinnamon, positive reduction and black cherry aromas underneath. Quite refined tannins and balanced fruit character. A well-made, classic wine, the archetype of Ribera Crianza. Lots of tobacco and cedar at the back palate. 16/20. [
JancisRobinson.com
, August 2015]
(Rioja, Spain. This is 100% Tempranillo, but see the Note below.)
• Retail offers of this wine listed by 1000 Corks
• Retail offers of this wine listed by Wine Searcher
• This wine's CellarTracker review pages.
• This wine's Wine Searcher "Tasting Notes" page.
Some quotations and facts about this wine:
♣ NOTE: There is a problem here: the winery bottles a "Puerta Vieja" Crianza" and a "Puerta Vieja" Crianza
Selecciòn
", which differ, but retailers and even reviewers do not seem to be noticing the distinction (even the maker's own site errs). We are here suggesting the "Crianza
Selecciòn
", but the only way you can distinguish for sure is that the Selecciòn bottling (100% Tempranillo) has a silver label, while the ordinary (blended) Crianza has a dark-red label. The lists and descriptions at the links above may refer to one, the other, or both indiscriminately: there is no way to judge unless you either see an image of the label, or find that the page refers to blending.
Caveat emptor
. (The images here are click-on links to the maker's pages for each bottling.)
♦
[Google-translated from Spanish:] It is an intense red wine, bright and clean. Very fresh aroma of red fruits and liquorice, also emphasize the spicy and roasted tones of the new barrel. Soft in the mouth, vinous and pleasantly tannic, with a harmonic finish and great gustatory persistence.
♣ This wine has been awarded a
Silver medal
by
Decanter
magazine.
♦
Toasty, smoky red and black fruits, sprinkled with milk chocolate shavings. Well structured palate with a refreshing acidity on the finish.
For a Splurge
---
This site is one of The Owlcroft Company family of web sites. Please click on the link (or the owl) to see a menu of our other diverse user-friendly, helpful sites.
Like all our sites, this one is hosted at the highly regarded Pair Networks, whom we strongly recommend. We invite you to click on the Pair link or logo for more information on hosting by a first-class service.
(Note: All Owlcroft systems run on Ubuntu Linux and we heartily recommend it to everyone--click on the link for more information).
All content copyright © 2019 The Owlcroft Company
(excepting quoted material, which is believed to be Fair Use).
This web page is strictly compliant with the W3C (World Wide Web Consortium) Extensible HyperText Markup Language (XHTML) Protocol v1.0 (Transitional) and the W3C Cascading Style Sheets (CSS) Protocol v3 — because we care about interoperability. Click on the logos below to test us!

This page was last modified on Friday, 6 December 2019, at 9:32 pm Pacific Time.
---