Owing to the screen size of your device, you may obtain a better viewing experience by rotating your device a quarter-turn (to get the so-called "panorama" screen view).
That Useful Wine Site
Search, or just roll your cursor over the colored boxes farther below.

(Google Searchbox will appear here.)
Advertisements appear before actual Search results;
click the "x" to dismiss Search-results block.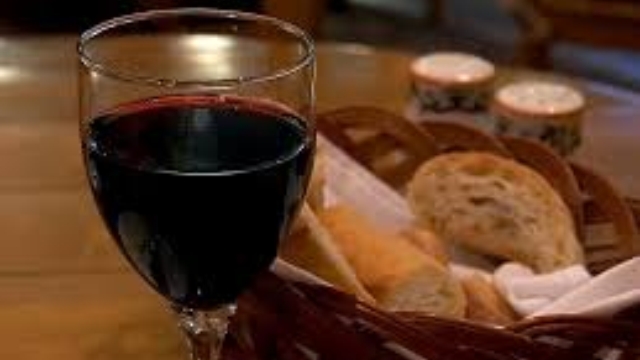 Advertisement:
Site navigation:
Advertisement:
Site navigation:
The Friulano Grape
About Friulano
(Synonyms: Occhio di Gatto, Sauvignon de la Corrèe, Sauvignon Gros Grain, Sauvignon Vert, Sauvignonasse, Tai Bianco, Tocai, Tocai Friulano, Tocai Italico, Tocai Italico Friulano, Zeleni Sauvignon.)
Background
Friulano is a white-wine grape originating in the Gironde region in northwest France (where it was mainly known as Sauvignonasse, and was not ever widely planted), but which is now chiefly grown in the Friuli region of Italy (where it was first known as Tokai, then Tocai Friulano) but also in Chile. (The grape was long known in Italy as "Tocai Friulano" till Hungary raised a dispute with the EU, claiming that name infringed on their Tokaj wines, and after much disputation the EU agreed; consequently, the name was eventually changed to just "Friulano".)
Friulano can, broadly speaking, be one of two sorts, depending on its exact place of origin. The areas in the northeast—the Collio and Colli Orientali regions—tend to make the bigger, heavier wines, while those in the southern areas make lighter but fruitier and more immediately drinkable renditions. Characteristics commonly noted for Friulano include moderate to low acidity, high alcohol levels, floral aromas, and light fruit flavors. Pears (and, for Chilean versions, green apples), almonds, citrus, spice, and minerality are all found mentioned with some frequency. To paint with a broad brush, it is not (usually) a profound wine, but neither is it a mindless "quaffer"; rather, it is a pleasant, refreshing wine that goes well by itself or with food.
Factoid: Sources differ on when Friulano arrived in Italy: Wikipedia says the grape actually originated in the Veneto region at least as far back as 1600; Jancis Robinson et al, in their monumental Wine Grapes, say the grape arrived in Friuli from France in the early 19th century. (Above, we report Robinson's version.)
Some Friulanos to Try
(About this list.)
For a Splurge
We could find no reasonably available Friulano wines better enough than those listed above as to justify a "splurge" price.
---
This site is one of The Owlcroft Company family of web sites. Please click on the link (or the owl) to see a menu of our other diverse user-friendly, helpful sites.
Like all our sites, this one is hosted at the highly regarded Pair Networks, whom we strongly recommend. We invite you to click on the Pair link or logo for more information on hosting by a first-class service.
(Note: All Owlcroft systems run on Ubuntu Linux and we heartily recommend it to everyone—click on the link for more information).
All content copyright © 2023 The Owlcroft Company
(excepting quoted material, which is believed to be Fair Use).
This web page is strictly compliant with the W3C (World Wide Web Consortium) Extensible HyperText Markup Language (XHTML) Protocol v1.0 (Transitional) and the W3C Cascading Style Sheets (CSS) Protocol v3 — because we care about interoperability. Click on the logos below to test us!

This page was last modified on Saturday, 30 October 2021, at 11:26 pm Pacific Time.
---