Owing to the screen size of your device, you may obtain a better viewing experience by rotating your device a quarter-turn (to get the so-called "panorama" screen view).
That Useful Wine Site
Search, or just roll your cursor over the colored boxes farther below.

(Google Searchbox will appear here.)
Advertisements appear before actual Search results;
click the "x" to dismiss Search-results block.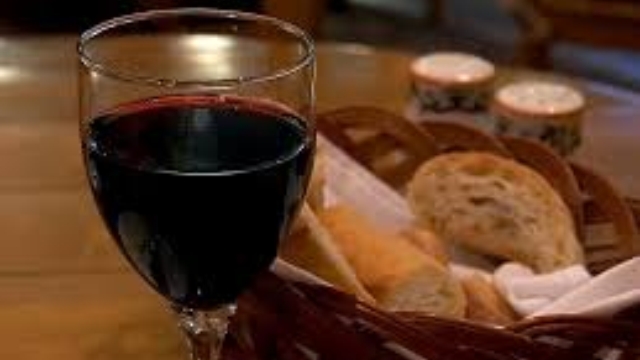 Advertisement:
Site navigation:
Advertisement:
Site navigation:
The Mencía Grape
About Mencía
(Synonyms: Dão, Jaen, Jaen du Dão, Loureiro Tinto, Mencía Pajaral)
Background
Mencía is a red-wine grape originating in Spain, where it is today grown primarily in the appellations of Bierzo, Ribeira Sacra, and Valdeorras, which lie in the regions of Castile y Leon and Galicia. It was formerly a relatively minor varietal, but over the past two decades has emerged into notably greater popularity.
In older days, Mencía was usually made as a light-bodied, light-colored, aromatic (and often somewhat astringent) red for early consumption—a sort of Spanish Beaujolais. More recently (as with many grapes) its potential for greater things has been recognized, and significantly deeper, richer, more complex versions are being made, with old-vine bottlings leading the way.
Descriptions of the better Mencías of today are typical of any good red: dark fruit (black cherry, raspberry, blackberry), herbs, earthiness. Remember, it was long confused with Cab Franc, so there is another guideline. But if those sound generic, be assured that most tasters find Mencia distinctive and clearly varietal; as one winemaker put it, "the world didn't need another claret."
Factoid: Mencía is apparently the same grape as Portugal's Jaen. It is not at all related to Cabernet Franc, though such a relation was long suspected owing to similarities of aromas.
Some Mencías to Try
(About this list.)
Mencia is another fine but seriously under-appreciated Spanish red. There are some nice bargains out there.
For a Splurge
---
This site is one of The Owlcroft Company family of web sites. Please click on the link (or the owl) to see a menu of our other diverse user-friendly, helpful sites.
Like all our sites, this one is hosted at the highly regarded Pair Networks, whom we strongly recommend. We invite you to click on the Pair link or logo for more information on hosting by a first-class service.
(Note: All Owlcroft systems run on Ubuntu Linux and we heartily recommend it to everyone—click on the link for more information).
All content copyright © 2023 The Owlcroft Company
(excepting quoted material, which is believed to be Fair Use).
This web page is strictly compliant with the W3C (World Wide Web Consortium) Extensible HyperText Markup Language (XHTML) Protocol v1.0 (Transitional) and the W3C Cascading Style Sheets (CSS) Protocol v3 — because we care about interoperability. Click on the logos below to test us!

This page was last modified on Monday, 8 November 2021, at 10:21 am Pacific Time.
---