Owing to the screen size of your device, you may obtain a better viewing experience by rotating your device a quarter-turn (to get the so-called "panorama" screen view).
That Useful Wine Site
Search, or just roll your cursor over the colored boxes farther below.

(Google Searchbox will appear here.)
Advertisements appear before actual Search results;
click the "x" to dismiss Search-results block.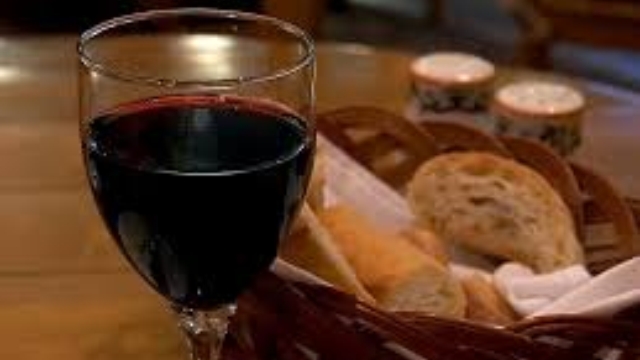 Advertisement:
Site navigation:
Advertisement:
Site navigation:
The Robola Grape
About Robola
(Synonyms: Asporombola, Asprprobola, Asprompola, Robbola, Robola Aspri, Robolo Aspro, Robola Kerini, Robolla, Rombola, Rombola Aspri, Rompola, Rompola Kerine.)
Background
Robola is a white-wine grape originating in Greece and now grown mainly on the island of Cephalonia, with some smaller plantings on Corfu, and a couple other of the Ionian Islands. It was long thought to be the same grape called in Italy Ribolla Gialla, but modern DNA analysis has proved them to be two quite distinct varieties.
Factoid: There are two red-wine grapes, Rombola Kokkino and Mavro Rombola, that are believed to be simply color mutations of Robola.
Some Robolas to Try
About the Co-operative
An important aspect of Robola wines is that Cephalonia is where the great majority of Robola is bottled, and about 85% of all Robola produced on Cephalonia is made by the Robola Co-operative. The Co-op members each own their own vineyards, but their grapes all go to the Co-op's wine-making facility. The Co-op produces some five different bottlings of Robola, and here lies a problem for the consumer: retailers and reviewers alike tend to be rather sloppy in listing and distinguishing those wines, and it is often hard to determine which is being described unless a bottle-label image is available (and some places show the wrong label: caveat emptor!). Normally, we do not discuss individual wines other than to list them, but these are a special case.
(The Co-op has, as of 2018, started to use "Orealios Gaea" as their label title, but not all of their wines are yet so labelled, adding to the confusion.)
This is the Co-op's ordinary, basic "Robola of Cephalonia" bottling; it is easily distinguished, as it comes in a burlap bag. It is fairly common, but definitely not one of their quality bottlings.
This is the Co-op's "San Gerasimo" bottling; it carries the new Orealios Gaea designation. It is a decent wine but quite scarce in the U.S.
This is the Co-op's "R" bottling. It carries the new Orealios Gaea designation, is a good wine, and is fairly widely available.
This is the Co-op's "Truth" organic bottling. It carries the new Orealios Gaea designation. It is arguably one of their two best, but is seems completely unavailable in the U.S.
This is the Co-op's "Barrel-Aged " bottling. Not a few feel that barrel aging does not work that well with Robola, but in any event this bottling seems unavailable in the U.S.
The List
(About this list.)
Between rising prices and falling ratings, about all we can find left to suggest is this:
For a Splurge
We could find no reasonably available Robola wines better enough than those listed above as to justify a "splurge" price.
---
This site is one of The Owlcroft Company family of web sites. Please click on the link (or the owl) to see a menu of our other diverse user-friendly, helpful sites.
Like all our sites, this one is hosted at the highly regarded Pair Networks, whom we strongly recommend. We invite you to click on the Pair link or logo for more information on hosting by a first-class service.
(Note: All Owlcroft systems run on Ubuntu Linux and we heartily recommend it to everyone—click on the link for more information).
All content copyright © 2022 The Owlcroft Company
(excepting quoted material, which is believed to be Fair Use).
This web page is strictly compliant with the W3C (World Wide Web Consortium) Extensible HyperText Markup Language (XHTML) Protocol v1.0 (Transitional) and the W3C Cascading Style Sheets (CSS) Protocol v3 — because we care about interoperability. Click on the logos below to test us!

This page was last modified on Saturday, 30 October 2021, at 11:26 pm Pacific Time.
---