Owing to the screen size of your device, you may obtain a better viewing experience by rotating your device a quarter-turn (to get the so-called "panorama" screen view).
That Useful Wine Site
Search, or just roll your cursor over the colored boxes farther below.

(Google Searchbox will appear here.)
Advertisements appear before actual Search results;
click the "x" to dismiss Search-results block.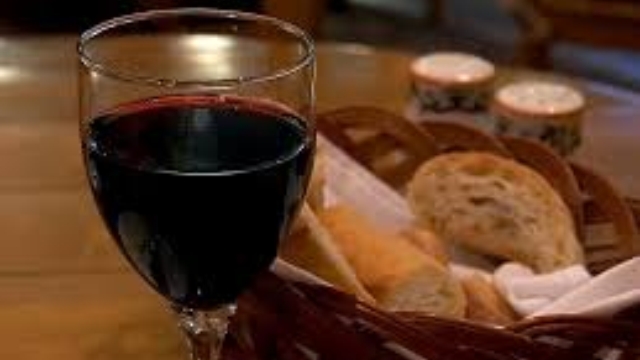 Advertisement:
Site navigation:
Advertisement:
Site navigation:
The Mondeuse Grape
About Mondeuse
(Synonyms: Gros Rouge, Grosse Syrah, Maldoux, Persagne, Petite Persaigne, Plant Maldoux, Savoyan.)
Background
Mondeuse is a red-wine grape originating in the Dauphiné, a French region (formerly a province) in the east. Though the grape's formal full name is "Mondeuse Noire" (sometimes rendered "Mondeuse Noir", no e), it is usually just called Mondeuse. (There is a Mondeuse Blanche grape, but it is quite minor: 12 acres in the world as of 1999.)
Mondeuse wines are deeply colored, aromatic (dark-red fruit), tannic, acidic, and with a full and distinctive palate. The best specimens also finish with a (desirable) bitter-ish cherry tang reminescent of many Italian red wines; indeed it was once thought that Mondeuse was a Refosco; but modern DNA analysis showed that that was not so. The wines typically age well.
Factoid: DNA analyses show that Mondeuse is related to Syrah, either as a half-sibling or grandparent.
Some Mondeuses to Try
(About this list.)
Because Mondeuse is not well known in the U.S., its market availability is sadly sparse. We could only find a very few within our price range, and even opening that up to look for a splurge wine garnered nothing available at more than perhaps one or two shops each. Sad, very sad. Anyway, here is what we gleaned.
Incidentally, we noticed that consumers typically rate these wines rather higher than the professional critics, though that is not always so. We also noticed, perusing CellarTracker, that opinions were more than ordinarily divided (and, regrettably, some of the most enthusiastic reviewers didn't leave numeric scores). We feel that this variety is sufficiently distinctive that many who are not experienced consumers of it may be turned off by its varietal character—which others love. YMMV.
For a Splurge
We could find no reasonably available Mondeuse wines better enough than those listed above as to justify a "splurge" price.
---
This site is one of The Owlcroft Company family of web sites. Please click on the link (or the owl) to see a menu of our other diverse user-friendly, helpful sites.
Like all our sites, this one is hosted at the highly regarded Pair Networks, whom we strongly recommend. We invite you to click on the Pair link or logo for more information on hosting by a first-class service.
(Note: All Owlcroft systems run on Ubuntu Linux and we heartily recommend it to everyone—click on the link for more information).
All content copyright © 2023 The Owlcroft Company
(excepting quoted material, which is believed to be Fair Use).
This web page is strictly compliant with the W3C (World Wide Web Consortium) Extensible HyperText Markup Language (XHTML) Protocol v1.0 (Transitional) and the W3C Cascading Style Sheets (CSS) Protocol v3 — because we care about interoperability. Click on the logos below to test us!

This page was last modified on Saturday, 30 October 2021, at 11:26 pm Pacific Time.
---