Owing to the screen size of your device, you may obtain a better viewing experience by rotating your device a quarter-turn (to get the so-called "panorama" screen view).
This is …
Search, or just roll your cursor over the colored boxes farther below.

(Google Searchbox will appear here.)
Advertisements appear before actual Search results;
click the "x" above to dismiss Search-results block.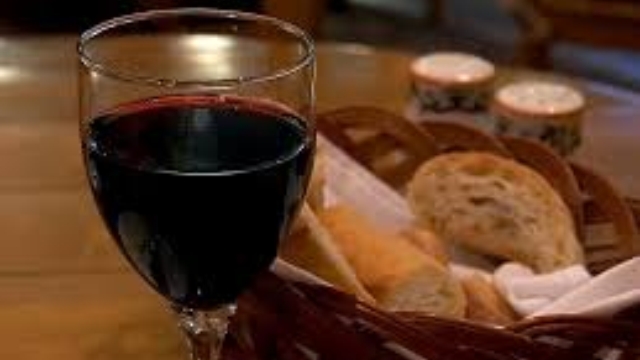 Advertisement:
Site navigation:
Advertisement:
Site navigation:
The Dolcetto Grape
(Synonyms: Acqui, Barbirono, Bathiolin, Batialin, Beina, Bignola, Bignona, Bignonia, Bignonina, Bourdon Noir, Cassolo, Charbonneau, Charbono, Chasselas Noir, Cote Rouge Merille, Crete de Coq, Debili Rifosk, Dolcedo Rotstieliger, Dolceto, Dolcetta Nera, Dolcetto A Raspe Verde, Dolcetto A Raspo Rosso, Dolcetto Nero, Dolcetto Piemontese, Dolchetto, Dolcino Nero, Dolciut, Dolsin, Dolsin Raro, Dolzin, Dolzino, Dosset, Gros Noir de Montelimar, Gros Plant, Maennlicher Refosco, Mauvais Noir, Montelimar, Monteuse, Montmelian, Mosciolino, Nebbiolo, Nibièu, Nera Dolce, Nibio, Noirin D'Espagne, Nord Du Lot Et Garonne, Ocanette, Orincasca, Ormeasca, Ormeasco, Picot Rouge, Plant de Calarin, Plant de Chapareillan, Plant de Moirans, Plant de Montmelian, Plant de Provence, Plant de Savoie, Plant de Turin, Plant du Roi, Premasto, Primaticcio, Primativo, Primitivo Nero, Promotico, Provençal, Ravanellino, Refork, Refork Debeli, Refork Male, Refosk Debeli, Rotstieliger Dolcedo, Savoyard, Turin, Turino, Uva d'Acqui, Uva d'Acquia, Uva del Monferrato, Uva di Ovada, Uva di Roccagrimalda, Dolsin Nero.)
Dolcetto is a red-wine grape originating in the Piedmont region of northern Italy, where its cultivation seems at least half a millennium old. Despite the multiplicity of local synonyms shown above, it rarely arrives in the U.S. as anything but simply "Dolcetto".
Throughout most of its native region, Dolcetto is treated as a "second fiddle" wine to the pre-eminent Nebbiolo and Barbera, being used as an early cash source owing to its quicker ripening; such bottlings produce decent but unremarkable wines. Some vintners, however, treat the variety with more respect, and these often produce very good wines. The wines are rarely if ever blended: virtually all Dolcetto bottlings are monovarietal.
The characteristics of Dolcetto are a black-cherry flavor with an almost licorice quality, with some also noting overtones of prune or black pepper, and with a characteristic bitter finish reminiscent of almonds. The wines are quite dry and typically medium-bodied, with middling tannins and a rich texture. It is widely regarded as a "food wine", being thought to be insufficiently fruit-laden to drink on its own; it is especially popular as an accompaniment to the traditional Italian antipasto platter. Dolcetto wines are not usually considered candidates for bottle aging, and drink best within their first two or three years (there are, however, always a few exceptional botlings that breach the rule).
Most monovarietal Dolcetto wines come in two grades: standard and Superiore, the latter requiring a minimum alcohol level of 12.5% (standard can be as low as 11.5%) and a year of bottle age.
There are eight Dolcetto-producing legally defined regions, but three of them are reputed to produce the highest-quality Dolcetto wines; those are:
Dolcetto d'Alba (by far the most commonly exported Dolcetto)

Dolcetto di Dogliani (biggest, longest-lived Dolcettos)

Dolcetto di Diano d'Alba (elegant, with good acidity).
Factoid: In 1700, Barnabà Centurione sent some Dolcetto as a gift to King George II of Great Britain.
(About this list.)
There is an embarrassment of riches here from which to try to select a few representative specimens. After poring over numerous experts' opinions, we have opted for the specimens shown below, but there seems to be quite a wealth of worthy Dolcetto bottlings out there.
The quotations below are excerpts; we strenuously urge you to click on the green diamond

♦

symbol by each quoted review to see the full article.
(Note the "San Luigi" designation; they also make a "Siri d'Jermu" that is worthwhile.)
• Retail offers of this wine listed by 1000 Corks
• Retail offers of this wine listed by Wine Searcher
• This wine's CellarTracker review pages.
• This wine's Wine Searcher "Tasting Notes" page.
Some quotations and facts about this wine:
♦
Bright red-violet in colour with aromas of wild cherry, candied violet and earth. Vibrant strawberry and cherry flavours joined hints of smoked herbs and a bright acidity in the medium body, whilst pink peppercorn and traces of bitter almond comprised the cleansing, moderate finish. Exuberant and friendly, this is an excellent value and fantastic for sipping on its own or with a wide variety of dishes.
♦
This lovely Dolcetto is delicious, fresh and utterly drinkable. It has a classic fragrance of strawberry, cherry and licorice, all of which carry over to the palate, along with earthy notes and a hint of almond. Made to be enjoyed young.
♣ Wine Spectator (date unknown, 2009 vintage), 92 points.
♦
To preserve its freshness and fruitiness, the wine remains in stainless steel and never sees the inside of an oak barrel. The wine is very pretty and fresh, with plenty of traditional varietal character. Brisk and elegant on the palate, with flavors of raspberry, blueberry, licorice and baking spices, its dark fruit flavors open up and become more interesting after a half hour in the glass or decanter.
♦
A fresh yet energetic expression of blackberry jam, toast (not oak) and hints of wild herbs. On the palate, it showed ripe, juicy blackberry and herbs, which lasted through the mouthwatering finish. This was easy drinking, yet pure beauty in simplicity. (91 points)
♦
Fragrant scents and hints of blackberries rise from this medium-red wine. The fruit begins softly and grows delightfully to light tannins with tart overtones. It's a food wine, but also extremely easy to sip.
♦
The San Luigi is Pecchenino's entry-level Dolcetto wine. It is aged in stainless steel until the spring of the following year. This is a straightforward, medium-bodied Dolcetto with appealing fruit flavors and good acidity.
♦
The San Luigi is the first to be bottled, to showcase its fresh, jammy fruit.
♦
San Luigi is the borgata between Monforte d'Alba and Dogliani, where the Pecchenino winery and estate are located. It sits at 390-430 meters a.s.l. Maceration is 10 days and aging occurs in stainless steel. This Dolcetto is the most traditional of Orlando's Dolcetto and representative of this small area. True Dolcetto essesences of fruitcake, spice, and cherries – a fresh one with a dark finish: black licorice, chalky tannins, and a cinammon/nutmeg/clove character.
♦
My first Pecchenino....dark grapey berry fruit, dried and sweet....wonderful florals, smooth and creamy, yet good kick of structure with cherry skin acidity and crushed minerals. Simple, yet darker and richer than most Dolcetto.....but sometimes NOT so simple....complexing with dried florals, Good n Plenty Licorice, dark chocolate, wood spice. Very tasty, with good structure....does well with food. I like this! If you can get it in the mid teens...DO IT! (91 pts.)
(They also bottle a pricier "Barturot" that is worthwhile.)
• Retail offers of this wine listed by 1000 Corks
• Retail offers of this wine listed by Wine Searcher
• This wine's CellarTracker review pages.
• This wine's Wine Searcher "Tasting Notes" page.
Some quotations and facts about this wine:
♦
Beppe Caviola's 2011 Dolcetto d'Alba Vilot bursts from the glass with juicy dark berries, licorice, tar, leather and spices. There is plenty of varietal character with an extra kick of richness in this sensual, full-bodied Dolcetto. 89 points. [
Wine Advocate
, October 2012]
♦
The 2012 Dolcetto d'Alba Vilot hits the palate with a compelling mélange of blackberry jam, licorice, spices and violets. A rich, explosive wine, the 2012 Vilot captures the essence of Dolcetto from Dogliani. What a beautiful, generous wine this is. 90 points. [Antonio Galloni,
Vinous
October 2013]
♦
This alluring red shows precise balance, allowing the cherry, raspberry and floral flavors to mesh seamlessly with the supple texture and refined structure. Excellent length. 91 points. [
Wine Spectator
, 2014]
♦
This is a sophisticated and rich Dolcetto with layers of toasted nut and spice lavished over bright berry fruit nuances. There's freshness and good tannic structure to boot. 89 points.
♦
[Google-translated from Spanish:] At the moment, with 6 years of bottle, is reaching an optimal moment. I open the bottle half an hour earlier and enjoy the miracle of the display of flavors and complexity of this Vilot 2008 (13.5%): smoke, ashes and prunes. Black pepper and clove. Austerity and tannicity in the mouth. Humus. Black sweet cherries…Freshness and moderate acidity that invite the meditation of good aging. It has a spectacular mouth and a drink that offers no concessions or splints. The dolcetto d'Alba has a character that in no way points to its etymology ... Dryness, tannin, contained acidity. Carob and almond bitter something.
♦
Cà Viola is one of the leading wineries in Dogliani, although his two 100% Dolcettos are labeled as Dolcetto d'Alba because some of the grape sources lie outside Dogliani. The "Vilot" is intense and focused, with lots of floral and dark fruit notes…
♦
Big, rustic, lots of juicy fruit and some black pepper.
• Retail offers of this wine listed by 1000 Corks
• Retail offers of this wine listed by Wine Searcher
• This wine's CellarTracker review pages.
• This wine's Wine Searcher "Tasting Notes" page.
Some quotations and facts about this wine:
♦
The 2012 Dolcetto d'Alba Tre Vigne is very pretty. Sweet tobacco, crushed flowers, spices and violets lead to juicy dark cherries in a fresh, vibrant Dolcetto to drink now and over the next few years. The 2012 boasts lovely depth and fleshiness to go along with tons of pure varietal nuance. 88 points. [Antonio Galloni,
Vinous
]
♦
A bright, flashy version, featuring black currant and blackberry fruit that shows notes of vanilla and spice. The oak adds tannins, lending this a tight feel on the otherwise fine finish. Needs time. 90 points. [
Wine Spectator
]
♦
There's much to love here: bright purple and blue fruits, good ripeness and great freshness on offer. This has a lovely cassis and blue fruit nose, and some gentle minerally dark stony accents. Terrific dark stone fruit palate, great texture and a very fresh finish. T here's dark licorice and sheeted tannins. A juicy triumph…
♦
Aromas of black cherry and raspberry dominated the nose. This unoaked, medium bodied red wine had soft tannins, moderate acidity and was very balanced.
♦
Intense graphite and mineral notes underpin the 2012 Barbera d'Asti Tre Vigne. Black cherries, smoke, plums, licorice and dark spices flesh out in a vibrant, pulsating wine built on serious Asti energy. A grippy, intense finish rounds things out in style. Vietti's Barbera d'Asti Tre Vigne delivers the goods, and then some. 90 points. [Antonio Galloni,
Vinous
]
♦
But even under the best of circumstances, almost 10 years [from vintage] - as in this case - is pushing the envelope. So it was with some trepidation that I uncorked the bottle. The wine was a deep purple color with a darker hue at the edge and revealed lively wild berry and blueberry aromas. A sip divulged some spicy, mouth-filling dark fruit flavors as well as Dolcetto's signature touch of bitter almond on the finish. Dolcetto wines are low in acidity to begin with so I was pleasantly surprised by the still lively acidity that kept this relatively "old" wine fresh. The wine is medium-bodied and velvety with dark fruit flavors, moderate acidity and soft tannins. What's not to like? The wine was not only alive and well but may well be even better now than in its youth.
(Note the "Pianazzo" designation; they also bottle two other slightly pricier Dolcetti. Also note that retailers commonly mis-spell it as "Pianazzo".)
• Retail offers of this wine listed by 1000 Corks
• Retail offers of this wine listed by Wine Searcher
• This wine's CellarTracker review pages.
• This wine's Wine Searcher "Tasting Notes" page.
Some quotations and facts about this wine:
♦
The 2010 Dolcetto di Dogliani Pianezzo comes across as fairly restrained in style for this grower, not necessarily a bad thing for a wine meant to be enjoyed young. Crushed flowers, blackberries and licorice are some of the nuances that flow from this feminine, graceful Dolcetto.
♦
Juicy dark cherries, cloves, menthol, plums, game, smoke and leather take shape as the 2013 Dogliani Pianezzo shows off its personality. The flavors are bright, floral and lifted in this overt, racy Dogliani. Pomegranate and intense red stone fruits add punch on the super-expressive finish. 93 points. [Antonio Galloni,
Vinous
]
♦
This has a dark, inky color, with rich aromas of black fruit, spice, leather and soft chocolate. The mouthfeel is smooth and luscious. 90 points, Editor's Choice.
♦
Sight: Bright magenta red. Smell: Black currant, black forest cake, and black cherries come together with a slightly bittersweet chocolate note. A touch of earthiness or tar join in, a hint of smoke. Sip: Bone dry, with lots of black currant, cherry, and minerality. The bright body is lean, with hints of dried bay leaf, and bright red fruit. There's an underlying darkness of bittersweet cocoa. The body is light to moderate. Savor: The ending has stain power, and lasts for an extended duration. Beautiful bits of plum skin and black cherry drive the finish. Notes of spice, smoke, and woodsy notes extend the duration, working off one another. Light tannins persist elegantly in the backdrop. There's a ton of depth going on Boschis Pianezzo Dolcetto di Dogliani. The contrast of light and dark is perhaps the strongest, most interesting feature of this wine. It simultaneously bounces back and forth between aggressively bright fruit and lingering dark fruit. The spice and wood notes are incredibly well balanced as well. Boschis Pianezzo Dolcetto di Dogliani shines throughout but blows out the finish in a blaze of glory. Verdict: Black Currant, Cherry, Dark Chocolate, Earth, Bright. Rating: 88
♦
Brilliant violet-red in colour with aromas of sweet raspberry, strawberry, white pepper and woodsy traces. Raspberry and red currant flavours highlighted by underlying woodsy elements and smooth tannins in the medium body, crushed white peppercorn, cleansing bitter almonds and iron minerals shine on the dry, lengthy finish.
(Einaudi bottles many Dolcetti; this is their basic version.)
• Retail offers of this wine listed by 1000 Corks
• Retail offers of this wine listed by Wine Searcher
• This wine's CellarTracker review pages.
• This wine's Wine Searcher "Tasting Notes" page.
Some quotations and facts about this wine:
♦
Of the many bottles we liked, none appealed to us more than the 2010 Dolcetto di Dogliani Superiore from Luigi Einaudi, with its superb structure and beautiful balance of sweet, bitter and earthy flavors. . . Excellent combination of fruity, bitter and earthy flavors; great structure and balance. 3/4 stars.
♦
This is the estate's entry-level Dolcetto and is produced from a blend of Dolcetto grapes from the estate's vineyards around the small town of Dogliani. The wine spends eight months maturing in steel tanks and two months in in the bottle prior to release in the summer following the harvest. It is a traditional, easy to drink wine with a rich and fruity bouquet, medium-body and a pleasantly tannic taste with the traditional, slightly bitter note of almond on the finish.
♣ Wine Spectator (March 30, 2011), 90 points.
♦
The second-great Dogliani producer, Poderi Luigi Einaudi, is a much larger winery than Chionetti's. . . This producer takes its Dolcettos very seriously. I tasted Einaudi's big-production (160,000 bottles) 2009 Dolcetto di Dogliani DOC at the winery (Einaudi uses the DOC appellation on its standard Dolcetto and DOCG for its two premium Dolcettos), and found it to be excellent, much more concentrated and powerful than other Dolcettos.
♦
The nose was intense and ripe yet wonderfully fresh, showing dark cherry, blackberry, herbal hints, chalk dust and floral undergrowth. On the palate, it was rich with saturating dark fruit spreading across all of the senses, followed by a tug of tannin, which lasted into the finish. It's a food wine, for sure, yet just as satisfying to enjoy a glass on its own. (92 points)
♦
Wild berries, blueberries and some natural rubber come to the forefront of this bright, young Dolcetto. In the mouth, it offers cooling fruit flavors with a hint of firmness in the form of polished tannins. 87 points.
♦
This wine is 100% Dolcetto that was sourced from three different vineyards surrounding Dogliani. The vineyards were planted between 1937 and 2001 on generally marly-calcareous soils. The wine was aged for 10 months in stainless steel. The wine began with a floral red nose. In the mouth the red fruits are supported by plenty of acidity, have a smooth texture, and a particular flavor, a sweet nut/herb combination, that is nice. The flavors comes out midpalate before fine tannins develop in the back-end. Fresh and complete! ***
♦
A standout wine from Italy's Piemonte (Piedmont) region - the Poderi di Luigi Einaudi 2009 Dolcetto di Dogliani is an elegant, well-made medium bodied wine. The nose is vibrant with an aroma of red fruits and wild berries. The tasting profile is classic Dolcetto, with intense dry fruit flavors and a pleasing, easy to drink tannic structure. The finish is dry and refreshing, leaving your palate in 'ready-mode' for the next bite.
• Retail offers of this wine listed by 1000 Corks
• Retail offers of this wine listed by Wine Searcher
• This wine's CellarTracker review pages.
• This wine's Wine Searcher "Tasting Notes" page.
Some quotations and facts about this wine:
♦
The wine is a fairly deep garnet color. The sensuous nose has cherries, plums, baking spices, white pepper, minerals, and violets. This is barely medium body with soft tannins and great acidity. On the palate the spicy fruit takes center stage with minerals and pepper coming in from the sidelines. Nice length on the mineral driven finish. Not one to keep in the cellar but easy to enjoy over the next year, maybe two. (89 pts)
♦
My third great Dolcetto was the wine that first made me realize how awesome the humble Dolcetto variety can be when grown under the best conditions. Marcarini is renowned as a traditional producer of well-priced Barolo wines in La Morra, the largest and prettiest village in the Alba/Barolo zone. . . Marcarini's standard Dolcetto d'Alba "Fontanazza" is a good example of a solid, well-made Alba Dolcetto.
♦
Marcarini Fontanzza 2010 is simply an outstanding representative of everything great about Italian wine – massively food friendly, traditional, terroir-expressive, honest, and above all, delicious. . . Scents of fresh cherries and violets with delicate notes of brown spice that transfer nicely to the palate. Warm in the mouth, sensations of marzipan, cinnamon, and a persistent finish with the most delicately bitter grace note. An affordable, delicious wine that brings a bit of class to everyday life at table.
♦
Lovely, big, soft aromatic nose which is smoky and earthy. There is plenty of juicy, jammy cherry fruit. On the palate it is rich and mouthfilling, but with tannins and highish acidity that give it a serious edge. Very good.
♦
The Fontanazza is produced from grapes grown on 25 year-old vines. It is made in the "traditional" manner i.e., the wine is aged in steel tanks and doesn't see any oak ageing. It's warm and inviting with a full and velvety texture. The wine has enticing fruity aromas, a pleasant acidity and a delicate, slightly bitter aftertaste.
♦
This young Dolcetto opens with loads of fresh fruit, but there's also a slightly musky smell at the back that gives the wine a touch of complexity. It's an earthy, warm wine with a full and velvety feel. 86 points.
♦
Marcarini's least-expensive Dolcetto, robust and earthy, comes from vines growing primarily in the La Morra subregion of Piedmont.
♦
Licorice, balsamic, strawberry, smoky aromas. Dry, round, ripe palate with light tannins. Olive, licorice, strawberry, earthy flavours. More forwards style with a slightly herbal note on the finish.Licorice, balsamic, strawberry, smoky aromas. Dry, round, ripe palate with light tannins. Olive, licorice, strawberry, earthy flavours. More forwards style with a slightly herbal note on the finish. 86 points.
For a Splurge
---
This site is one of The Owlcroft Company family of web sites. Please click on the link (or the owl) to see a menu of our other diverse user-friendly, helpful sites.
Like all our sites, this one is hosted at the highly regarded Pair Networks, whom we strongly recommend. We invite you to click on the Pair link or logo for more information on hosting by a first-class service.
(Note: All Owlcroft systems run on Ubuntu Linux and we heartily recommend it to everyone--click on the link for more information).
All content copyright © 2019 The Owlcroft Company
(excepting quoted material, which is believed to be Fair Use).
This web page is strictly compliant with the W3C (World Wide Web Consortium) Extensible HyperText Markup Language (XHTML) Protocol v1.0 (Transitional) and the W3C Cascading Style Sheets (CSS) Protocol v3 — because we care about interoperability. Click on the logos below to test us!

This page was last modified on Saturday, 7 December 2019, at 7:09 pm Pacific Time.
---