Owing to the screen size of your device, you may obtain a better viewing experience by rotating your device a quarter-turn (to get the so-called "panorama" screen view).
That Useful Wine Site
Search, or just roll your cursor over the colored boxes farther below.

(Google Searchbox will appear here.)
Advertisements appear before actual Search results;
click the "x" to dismiss Search-results block.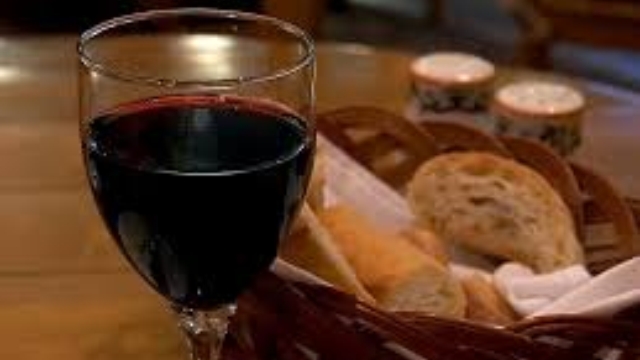 Advertisement:
Site navigation:
Advertisement:
Site navigation:
The Bobal Grape
About Bobal
(Synonyms: Balau, Benicarló, Bobos, Carignan Espagnol, Carginan d'Espagne, Coreana, Espagnol, Moravio, Pobretón, Provechón, Rajeno, Requena, Terret d'Espagne, Tinta Madrid, Tonto de Zurra.)
Background
Bobal is an old red-wine grape originating in the region of Utiel-Requena in eastern central Spain. It is today grown in the Spanish provinces of Valencia, Cueneca, and Albacete (though Sardinia also produces some).
Owing to the vines' habit of ripening unevenly, less-carefully made renditions can be a bit rustic (though that is not necessarily a bad thing), but at its best the grape produces deeply colored smooth wines that have good acidity without high alcohol levels and are well-structured.
Bobal is another old grape variety long used for cheap bulk wine but now emerging, with the new emphasis on re-discovering neglected grapes, as quite a star, well capable of making world-class wines. A modern well-made Bobal is dark in color, tannic, acidic, of silky texture, and laden with a complex of flavors, typically all sorts of fruits—from dark-reds like cherry to dark blues like plum, blueberry and prune—plus more subtle overlays from the classic red-wine tobacco and chocolate to licorice.
Factoid: Bobal is ancient, indeed: amphorae and limestone lagares from as far back as the 7th century BCE bear witness to that.
Some Bobals to Try
(About this list.)
As wine writer Beppi Crosariol has put it, "Don't expect to unearth a wealth of bobal wines at your friendly neighbourhood liquor store. It's still an insider's grape, championed mainly by keen sommeliers in fine restaurants…" Indeed, while there are actually quite a few decent Bobals on the U.S. market, but most are only available at a very few retailers; here are the decent yet reasonably available bottlings.
For a Splurge
---
This site is one of The Owlcroft Company family of web sites. Please click on the link (or the owl) to see a menu of our other diverse user-friendly, helpful sites.
Like all our sites, this one is hosted at the highly regarded Pair Networks, whom we strongly recommend. We invite you to click on the Pair link or logo for more information on hosting by a first-class service.
(Note: All Owlcroft systems run on Ubuntu Linux and we heartily recommend it to everyone—click on the link for more information).
All content copyright © 2023 The Owlcroft Company
(excepting quoted material, which is believed to be Fair Use).
This web page is strictly compliant with the W3C (World Wide Web Consortium) Extensible HyperText Markup Language (XHTML) Protocol v1.0 (Transitional) and the W3C Cascading Style Sheets (CSS) Protocol v3 — because we care about interoperability. Click on the logos below to test us!

This page was last modified on Saturday, 30 October 2021, at 11:26 pm Pacific Time.
---