Owing to the screen size of your device, you may obtain a better viewing experience by rotating your device a quarter-turn (to get the so-called "panorama" screen view).
This is …
Search, or just roll your cursor over the colored boxes farther below.

(Google Searchbox will appear here.)
Advertisements appear before actual Search results;
click the "x" above to dismiss Search-results block.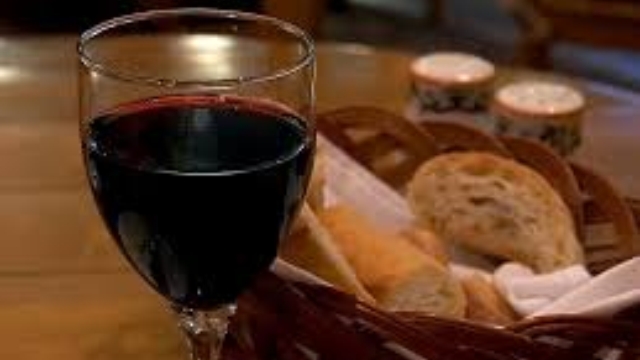 Advertisement:
Site navigation:
Advertisement:
Site navigation:
The Gros Manseng Grape
(Synonyms: Gros Mansenc Blanc, Gros Manseng Blanc, Handia, Ichiriota Zuria, Ichiriota Zuriahandla, Manseng Gros Blanc, Petit-Mansenc.)
Gros Manseng is a white-wine grape originating in southwest France; while it populates that entire region now, it is thought to have begun in Jurançon. It is occasionally bottled as a monovarietal, being much more often one component of one of the characteristic regional blends (such as Pacherenc du Vic-Bilh and Jurançon, which latter can be sweet or sec, dry).
Gros Manseng is closely related to the more premium grape Petit Manseng, and both are often used in the same blends. Gros Manseng is more productive but regarded as less "elegant and rich" than its cousin grape; nonetheless, it makes some quite good and pleasing wines on its own. Some are, in the style of the region, vinified sweet (because this is a very high-sugar grape), but not a few are made as table wine. (One can make a colorable argument that the preference for Petit over Gros arises largely because Petit makes extraordinarily luscious sweet wines, and that for dry table wines, Gros is as good or better.)
Gros Manseng wines are typically dark (for a white) and intensely flavored with fruit and floral aromas and tastes; typically, one hears of apricot and quince, along with spice and flowers. The wines are medium- to full-bodied and high in acidity, which well balances their richness. The nature of the wine depends a good deal on the vineyard practices: Gros Manseng grapes picked early will make light, easy wines with an alcohol content of 11.5% to 12% marked by a fresh-fruit, floral quality; grapes picked later, making wines in the 12.5% to 13.5% alcohol range will have much more powerful "big wine" flavors and aromas. The alcohol level is thus a good proxy for the style of any particular bottling.
Factoid: Gros Manseng is nowadays also made in a sweet botrytized style, often significantly oaked, and such wines are receiving good reports.
(About this list.)
There are numerous specimens of Gros Manseng available at reasonable prices, but there are obstacles for one seeking out Gros Manseng wines. First, many are not monovarietal but simply blends containing some Gros Manseng; those might be fine wines, but the idea here is to present monovarietal bottlings, so that the grape's nature can be evaluated. Second, many Gros Manseng wines "hide" behind the designation "Jurançon Sec"; such wines can be blends or, fairly often, 100% Gros Manseng. Third, one has to take care not to be buying a sweet dessert rendition (and it's easy to be misled). Fourth, while there are many specimens out there, a high percentage have very limited availability. So, as always, caveat emptor.
In the end, because so many of the choices are so hard to find, we trimmed down to just a couple of well-recommended bottlings that should (according to the wine-search engines) be findable, though neither is common.
The quotations below are excerpts; we strenuously urge you to click on the green diamond

♦

symbol by each quoted review to see the full article.
(There is a lot of confusion about this wine: see the first note below.)
• Retail offers of this wine listed by 1000 Corks
• Retail offers of this wine listed by Wine Searcher as Reserve Selection and by Wine Searcher as "plain"
• This wine's CellarTracker review pages as "plain", as "Selection", as Reserve, and as Baumann.
• This wine's Wine Searcher "Tasting Notes" as Reserve Selection page and its Wine Searcher "Tasting Notes" as "plain" page.
Some quotations and facts about this wine:
♣ The Domaine's own web site identifies four bottlings of Gros Manseng: ordinary; Sélection-Reserve; Cuvée Medium (semi-sweet); and Moelleux (sweet). CellarTracker lists separately a "Selection" and a "Reserve Selection", besides the plain and an "Autumn Sweet"; they also list separately a "J. & G. Baumann Domaine des Cassagnoles", Baumann being the owners of the Domaine. But the "plain" listings show the "Reserve Selection" label! (As do the "Baumann" listings, while the "Reserve Selection" pages show no label image.) Meanwhile, Wine Searcher has separate listings for the plain and the Reserve, but the labels they show for the two are identical (and say "Selection Reserve"); moreover, the "sell" links from the non-Reserve page all lead to retailers selling the Reserve bottling. The technical term for all this is "a mess". We are directing our attention here to the Reserve bottling; we have thus supplied links above to what seem all applicable pages.
Bon chance.
♦
I am happy to report that Gros Manseng is carrying on quite well on its own [as opposed to in blends] in this case. The wine is entirely different from the other [blend] bottle. . This is a medium bodied wine that is all flowers on the nose, some lemon oil too. Clean and fresh tasting, it's refreshing and delicious, and it would be great with heartier fish dishes, but also with things like roast chicken, vegetable stews, or even a simply prepared pork chop. This could easily be one of your three or four house whites for the next few [warm-weather] months.
♦
Interesting aromas of grapefruit pulp (a fellow writing friend of mine would say "pithy"), melon and grass. The grapefruit and grapefruit pulp notes come through in spades on the palate. There is a nice backbone of acidity, but it never becomes bracing. Interesting grass and melon notes come through on the mid-palate leading into a long fresh finish of grapefruit pith (there you go Joe) melon and grass. It is rounder on the palate then let's say a Sauvignon Blanc, but the acidity drives the grapefruit pulp notes enough to make them sing on the palate without getting carried away. This white is delicious, vibrant and round all in one package. Talk about a white that would go well with shellfish, fowl or sushi! The kicker is, you get this for twelve bones. (B+)
♣ Wine Spectator (2012 vintage), 88 points.
♣ Wine Advocate (2011 vintage), 89 points.
♦
Slightly deeper and more textured is the 2011 Gros Manseng, an underrated white varietal that can offer plenty of delicate pineapple, honeysuckle and caramelized grapefruit characteristics. This 2011 reveals more body than its sibling in addition to an elegant, long, penetrating personality.
♦
Pleasantly ripe and juicy, this offers complex flavors of mango, kiwifruit and red peach. Mint and lemon tart notes chime in on the rich, mineral- and spice-accented finish.
♦
This is a wake-up call for your taste buds. It's got bite; it's got vibrancy, but with a little more depth and character than its sister wine (the Vin de Pays). Think sunshine in a bottle mixed with a dash of herbs and honey. This is a pure refresher. Perfect on those convection-oven days when you want to sit outside and enjoy some goat-cheese and olives, but need to keep the heat at bay.
♦
Amazing value white with apricot, lime, grapefruit flavors. Dry with ample acidity this was a real surprise, especially for $10.
♦
This is a very nice French Gros Manseng with with a nice punch of pink grapefruit, lemon zest, nice acidity and a decent finish. Slightly floral and dry, this has a very good QPR.
♦
I've never heard of this grape – Gros Manseng. But damn, it's good! Domaine des Cassagnoles Reserve Selection has a great, screwcap selection for $14. It's a little tart, very fresh with hints of grapefruit and green apple.
♦
Very aromatic with minerals and grapefruit in the nose, then some sweaty earthy smells. Decent acidity, dry and medium body, yellow apple. As it warmed up there was a plastic vinyl taste. Finish is a little short. Interesting wine, decent for the price.
(100% Gros Manseng. Don't confuse this with their pricier "Les Casterrasses" bottling.)
• Retail offers of this wine listed by 1000 Corks
• Retail offers of this wine listed by Wine Searcher
• This wine's CellarTracker review pages.
• This wine's Wine Searcher "Tasting Notes" page.
Some quotations and facts about this wine:
♦
While the apple aromas and flavors are quite attractive it is the tension in the mouth that really enticed me. The changing physical sensations made me want to repeatedly taste more. I preferred this wine on the first two nights rather than the third when it was softer. . . The color was a medium autumnal yellow. The nose was evocative of apple juice. In the mouth were yellow fruit and apple flavors that had a puckering start. There was hints of acidity before the wine became quite tart which was followed by an aftertaste of ripe fruit. With extended air the wine calms down to have a softer approach but retains a lively kick in the finish. The flavors are of apples with softer apple acidity. ***
♦
This little treat is all about ripe fruit: apple, peach, and melon all appear in their more luscious forms. But the wine is ultimately dry, and packs such a wallop of minerality that one nearly forgets about the delicious fruit until the next sip. Very good. 90 points.
♣ Wine Spectator (date unknown), 91 points.
♦
This complex white is almost amber in color, with firm, rich flavors of crisp apple, nectarine and melon. Very well-structured, offering plenty of acidity. The fresh finish features plenty of mineral notes.
♦
This expression of the obscure gros manseng grape tends to have "deeper color, a rounder texture, nuttier flavors and just more gravitas than a lot of other white wines in a similar price point," he [Andrew Fortgang, bistro owner] says.
♦
Nervy and tangy, this is laced with flavors of ripe apricot, lemon and lime zest as well as notes of basil and green apple skin. With its exotic, juicy character and tense acidity, this is a wine for food. 86 points.
♦
In his bottlings of Gros Manseng, Claude [Loustalot] plays with both tank and wood-aging. Laden with citrus notes and stony minerals (from the schist and limestone soils), these cuvées have terrific complexity for wines so refreshing and easy-to-enjoy.
♦
From SW France the Jurancon Sec from Domaine du Bru-Bache 2010 is crisp and dry and screams for sushi and wasabi spice.
For a Splurge
There isn't really any choice for a splurge—it seems as if just about every 100% Gros Manseng bottling comes in at or under $20 retail in the U.S. That may be a consequence of its playing second fiddle to Petit Manseng, but in any event if you want to splurge on this wine, buy several bottles.
---
This site is one of The Owlcroft Company family of web sites. Please click on the link (or the owl) to see a menu of our other diverse user-friendly, helpful sites.
Like all our sites, this one is hosted at the highly regarded Pair Networks, whom we strongly recommend. We invite you to click on the Pair link or logo for more information on hosting by a first-class service.
(Note: All Owlcroft systems run on Ubuntu Linux and we heartily recommend it to everyone--click on the link for more information).
All content copyright © 2019 The Owlcroft Company
(excepting quoted material, which is believed to be Fair Use).
This web page is strictly compliant with the W3C (World Wide Web Consortium) Extensible HyperText Markup Language (XHTML) Protocol v1.0 (Transitional) and the W3C Cascading Style Sheets (CSS) Protocol v3 — because we care about interoperability. Click on the logos below to test us!

This page was last modified on Saturday, 7 December 2019, at 7:09 pm Pacific Time.
---